"You thought it would never come, but here it is" - nilllzz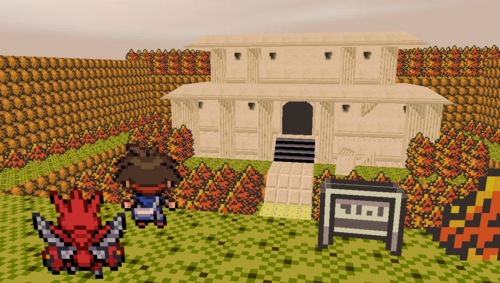 Yep, you heard right: It's Pokémon3D version 0.36 with updated content, graphics and other stuff. And you probably can't wait for the changelog so here it is:
New Content:
Route 26 & 27
Victory Road
Elite 4 & Hall of Fame
Tin Tower
Whirl Islands
Berry Vista & the Train Station in Goldenrod City
Odd egg event
new items
Updated content:
Reworked the whole GTS to give it a new layout and star system
Added a complete new battle system replacing the old, buggy one. It's not finished though, here's a list of features you may miss (we are going to add them as fast as possible):
Missing battle features: Item management and use in battle, Around 250 moves missing. The missing moves are replaced (in battles only) with the move "Pound", Some minor GUI features, Minor engine and text mistakes, Leveling up messages and move learning. This change might sound like a backstep, it isn't though. The moves missing are easy to add, it just takes some time. The system inside is far more advanced than the old one and will be able to support double and triple battles and even PvP in the future.
added "tree walls" around some maps so one can't see the end of a map through trees.
better music and intro music loops
Fixed GameMode and ContentPack additional music files.
Small stuff:
Added hold items to wild Pokémon
Surf and Ride music
Added some new features to breeding (IVs, moves and natures)
We hope you enjoy the update with all its new features and places to explore.
The update will go live in around 10 minutes, GameJolt features will work again then.
//The Pokémon3D team
Version 0.36.1/Version 0.36.2: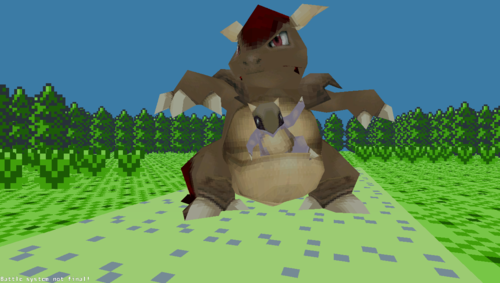 The Pokémon3D version 0.36.1 update is here and it starts the Tuesday update schedule again. I forgot to mention that in the last post, but we are going to update every Tuesday again. So mark the Tuesday as P3D day in your calender ;)
Now here is the changelog for this update. As you can see, we only added a .1 to the version which indicates, that this version doesn't add too much new content.
S.S. Aqua Ticket event
Olivine Docks
New Battle Interface
Evolution, level up and move learning is back.
EXP share works again
XBOX 360 controller support
2 redesigned emblems
Added 3rd, 4th and 5th gen starters to the game.
Of course, the battle system got major fixes and upgrades to prevent crashes that appeared in the 0.36 update.
If you experience any crashes or oddities with the game though, you should consider to join our forum at pokemon3d.net/forums
You can also interact with the great community, trade and in the future, also battle against other people.
Also, if you want to have instant updates on what the Pokémon3D developers are doing, consider to follow this list on Twitter: Pokémon3D devs
Shortly before the update will go live, the GameJolt service for Pokémon3D will be stopped until the update is out.
//The Pokémon3D team.
Version 0.36.3: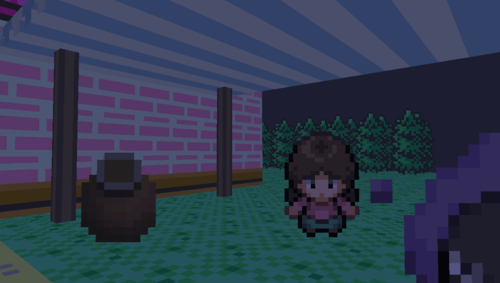 Pokémon3D version 0.36.3 is another update to the 0.36 version and fixes lots of bugs.
In order to patch successfully, please delete the folder Pokemon\maps and update again.
We also added some new things to the game, here is the changelog:
new option screen
improved XBOX 360 controller support
warning when you want to quit to menu and the game cannot create an autosave
added TM27 and TM28
added Hall Of Fame
remade the rival script in New Bark Town
added the move reminder in blackthorn city
a few new models for battles
Safari Zone Gate (Work in progress)
If you have any problems with this update, please consider to report them here: Bugs forum
Have fun with this new update ;)
//The Pokémon3D team
Version 0.36.4: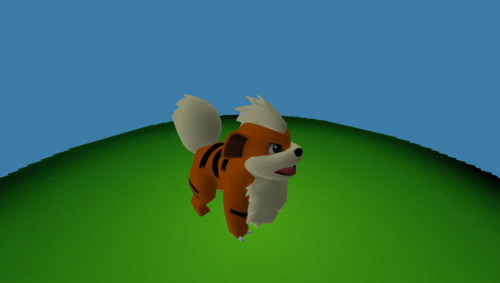 EDIT: Reupload and fixed two bugs.
Yeah, another update to version 0.36: 0.36.4
There are lots of bug fixes going on, but there are also some additional features:
3D model viewer in the Pokédex for those Pokémon you caught already.
Added shading to 3D models.
Finalized the Safari Zone Gate map
Added mail items.
Added mail and battle items pocket to the bag and moved the affected items into the correct pockets.
Added a new emblem background.
Added a few more 3D models and fixed old ones.
That's pretty much it. there are some minor changes done to some interfaces, but they are too little to list.
So, have a great time with the game and enjoy the new update.
If you are still reading this: I won't be there next week, so there won't be a major update on Tuesday next week.
//The Pokémon3D team.