I have put up the first download for this mod in over two years.
If I had waited another two months I could have made it three years, I guess that shows how active I have been!
This new download focuses on something I really liked about working on my mod, "Pokemon Fallen Sky," which was expanding the cities in the game to make them feel more populated. As of right now the download expands the first three towns by expanding the grid sizes and adding several new houses. If I post any future updates I hope to expand more of the cities and eventually add some mindless NPCs to really add to the population throughout the game.
To be clear, this download is different from Fallen Sky, in that it does not include anything else from that mod other than the expansion of the cities and towns. This new download is also different from Fallen Sky due to that it is intended for Pokemon EMERALD, and not Pokemon RUBY. I simply just didn't see a point to add an entire new page for something I copied over from a different mod.
Thank you guys for dealing with this mod for almost four years total!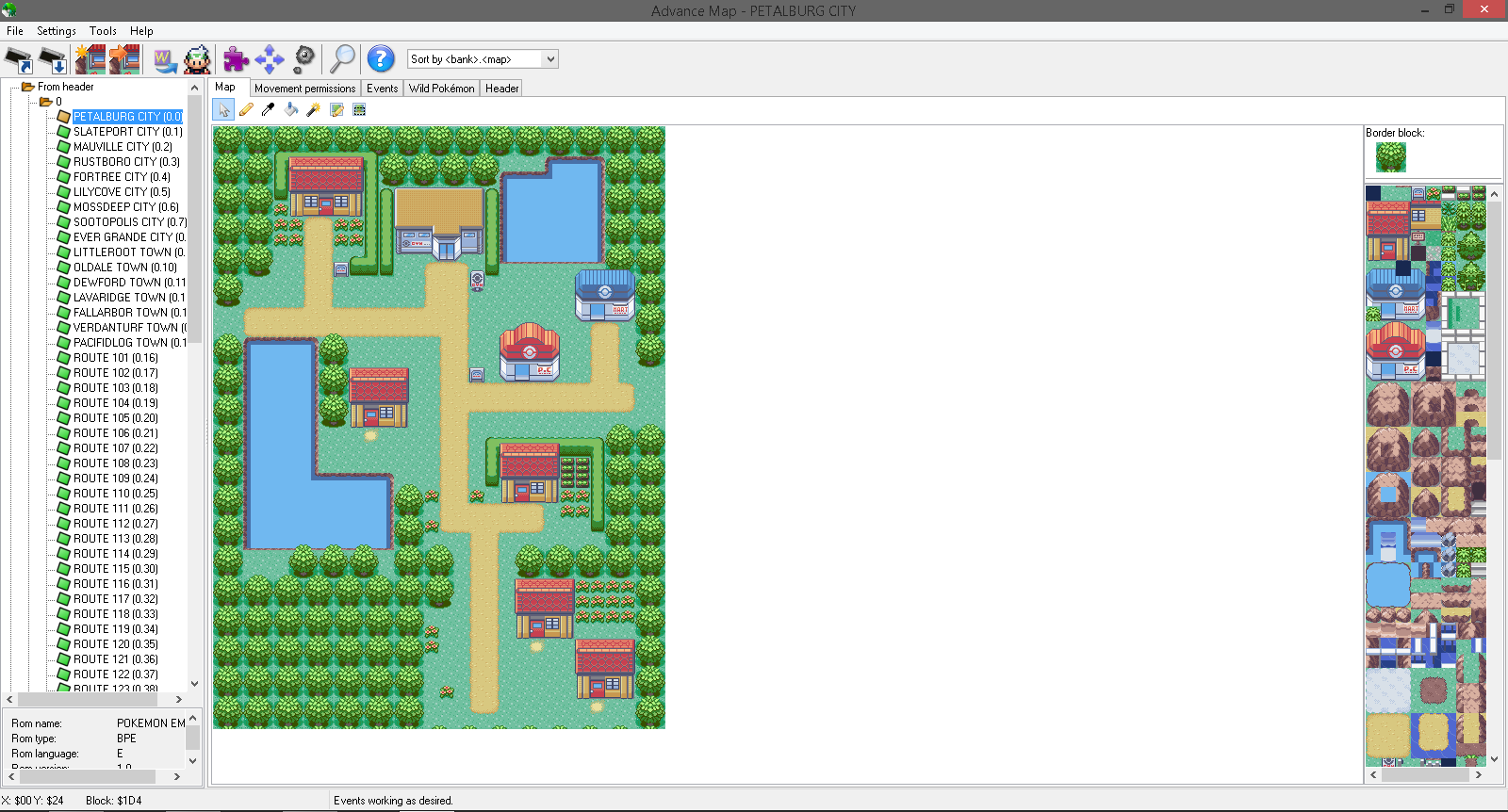 (An example of one of the towns changed in this mod.)