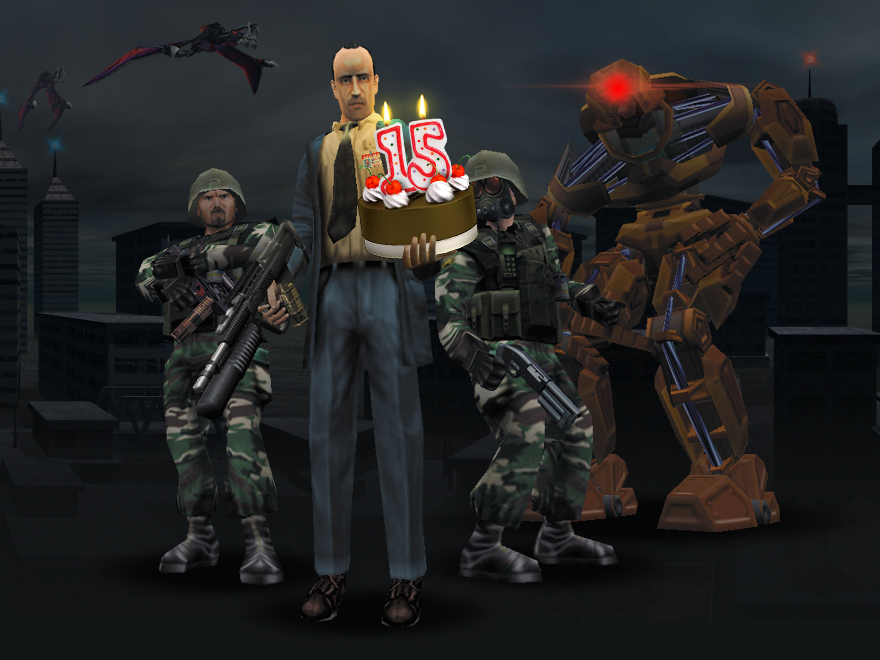 On Dec 21st 2001, "Poke646" was officially released and turned out to be one the most critically acclaimed Half-Life singleplayer mods of all time. With a fresh storyline and characters, an abundance of new locations and a distinct lack of the overdone Half-Life assets, Poke646 quickly became a fan favourite and remains to this day.
On Dec 21st 2006, the long awaited sequel "Poke646: Vendetta" saw the light of day, once again putting you in the shoes of Damien Reeves, this time seeking revenge on all the folks who did him wrong in the first part of his journey. Introducing yet more locations, weapons and enemies, Poke646: Vendetta marked the fulfilling closure to the overall Poke646 story arch.
Fast forward to Dec 21st 2016, where we celebrate the 15th anniversary of the mod series - and we don't come empty handed! Given the large amount of changes to Steam, Half-Life and the GoldSource engine over the years, both mods were in dire need of some compatibility patching, which is what we did. The result is the "Poke646: Anniversary Edition", bundling both mods in one download and making them as smooth an experience as possible under the current version of Half-Life on Steam.
So I would like you to celebrate with us and download the "Poke646: Anniversary Edition" for a throwback into the good old times of Half-Life singleplayer mods! I will follow up the release with a scenic trailer in the next days, showcasing the most beautiful locations of the mods. The official Poke646 website is currently getting a massive overhaul as well, so make sure to check that out in the near future for additional info, media and downloads.
I want to close with a special thanks to the community for 15 years of ongoing support for our mods, your feedback has been and will always be greatly appreciated!