We are going to release a new update -version 1.2.6- in two weeks to Pocket Fleet.
The update includes many new feature:
- New game mode: Capture the Orb
- Introducing the bonus packs. We are going to test this feature with 2 packs, an energy and a shield pack. They randomly spawn when you kill enemies/players.
- Bugfixes on the interface.
- Increased Aerie A.I.
The CTO (capture the orb) mode is basically a space-themed capture the flag. The teams have Mega Weapon Carriers instead of standard Cruisers, and you spawn in these Carriers.
Unlike the other game modes, these Carriers have heavy shields immune to standard ammunition. Each carrier has a Orb and your objective is to steal the enemy orb and bring it to your base. When you complete the objective, the weapon on the Carrier will activate and damage the enemy carrier.
The team who destroys the enemy carrier wins the match.
Here is a sneak-peak screenshot to the Mega Weapon Carriers: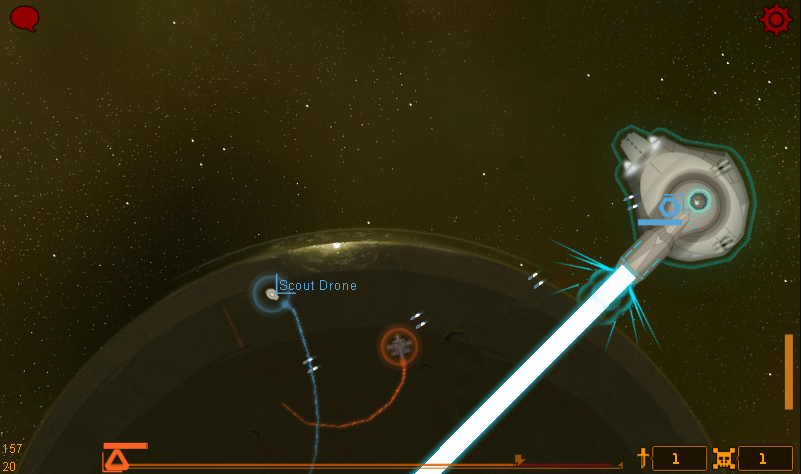 On the following versions we have lots of new stuff to add. Let us know if you have any feature suggestions.
You can play the game for free on your mobile devices:
Android: Play.google.com
iOS: Itunes.apple.com