Torn up Note: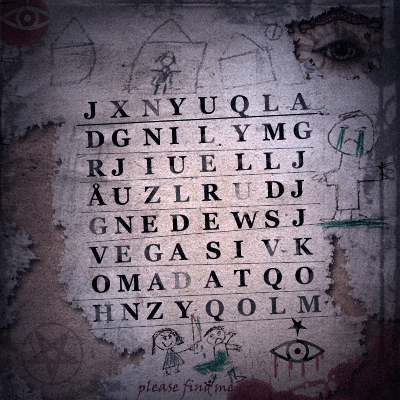 Status Report:
This has been a very busy month for our character modelers and our mappers. Two of our custom organic models are now finished and our maps are coming along smoothly and we are happy to say that everything is coming along great! To show off some of our progress, we're bringing you three new screenshots to fix your eyes upon! Enjoy!
Media release:
Vacancies:
Programmer:
Knowledge about writing code in the language of C++ required. Must have worked on at least one other Half-Life 2 modification. Must be open to be called 'Spike', 'Doc' or 'Scooter', at all times.
We already have one programmer, if you apply for this position you will be the secondary programmer. Knowledge of how to cook ravioli is a plus.
Level Artist:
Good knowledge about Hammer required. Must be able to create realistic and creepy looking outdoor environments that would fit Visage. If you think you've got what it takes, please e-mail Milo at milo@omgmonkeylol.com.