We have a fairly small update for you this week, we are working on some bigger stuff but we found time wrap a few new things into a patch.
First up! Exterior blocks and interior props now influence your ship's mass, instead of just the number of claimed interior tiles. Now, the each interior prop has its own mass, meaning a room filled with devices makes your ship heavier than a big empty room. In addition, exterior tiles now also add to the weight of the ship.
Since this was quite a big change to the balance, we took this opportunity to tweak the game a little better. If we did this right, it should be very difficult to build a fast ship powered by solar panels alone (unless you spend a very large time charging power cells). A couple of hydrogen generators should be enough to power a small ship and T2 generators should be used on the larger ships.
Next we have an all new jukebox so you can put on some nice music on your voyages. The jukebox comes pre loaded with 6 tracks that will liven up your quiet space ship. Simply place the jukebox onboard a ship or station and enjoy.
In order to make it a little more clear what's inside of crates, we changed the color of each crate to what it contains, meaning iron crates are grey, copper crates are orange and water tanks are blue.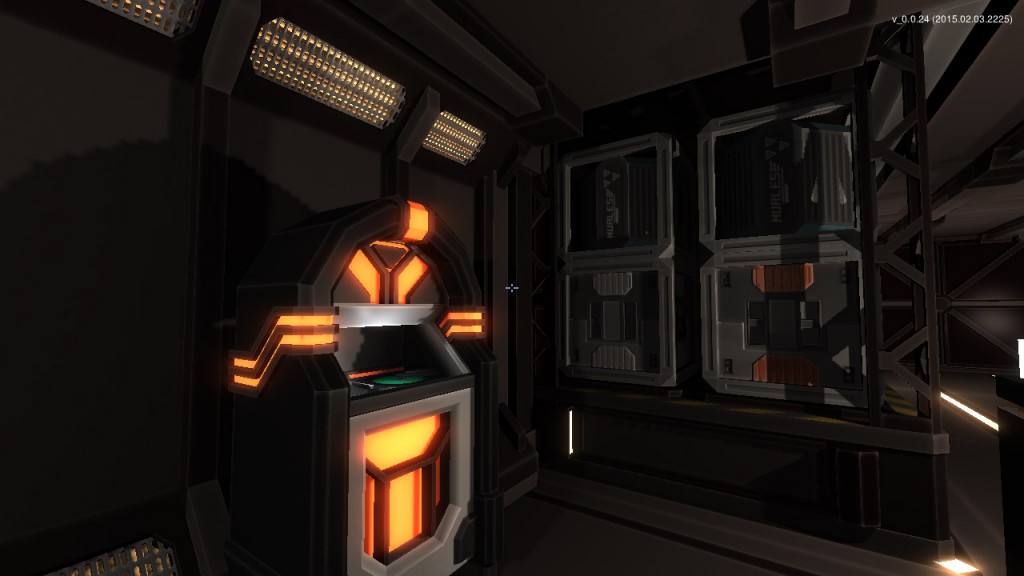 We would also like to thank the community for tracking down some nasty bugs for us! Among others, we managed to tackle a nasty server crash, a visual bug involving underpowered extractors and a bug which made all the asteroids disappear. Keep it up, this really helps us improve the stability and quality of Interstellar Rift!
We hope you enjoy this Interstellar Rift update and stay tuned for some big new things in the coming weeks! make sure to follow us on Twitter, Facebook or drop by our forums!