Being in a feature freeze, we focused on fixing bugs and inconsistencies reported by community members to ensure the release is as bug-free as possible.
More notable things that got fixed include:
An exploit where spies in RA could infiltrate team mate's structures.
Issues with crushing infantry and walls.
Issues with units entering transports.
Visual errors connected to shroud and fog of war.
For details check out the full changelog.
Grab the installer for this playtest from our download page and give it a try!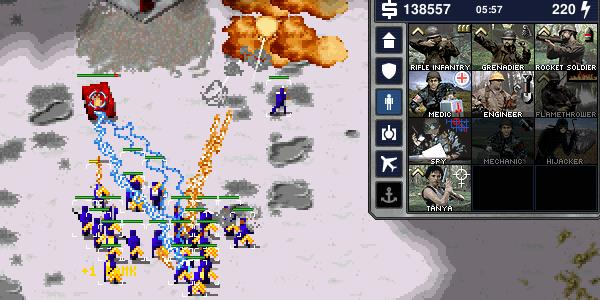 The spy production veterancy overlay has been improved to better fit the RA icon style.