As we get closer to the launch of the PlayStation VR hardware, Sony has posted a massive FAQ over on the PlayStation Blog that goes into deep technical detail in order to answer as many questions you might have about the hardware as possible.
One of the biggest surprises, however, concerns the PlayStation VR's use of 3D audio. According to Sony, the 3D audio system is a better way of simulating sound in a virtual space, compared to the use of something like a 7.1 surround sound speaker or headphone system.
Unfortunately, according to the FAQ, that 3D audio system will not work with wireless headphones. The relevant text of the FAQ is below: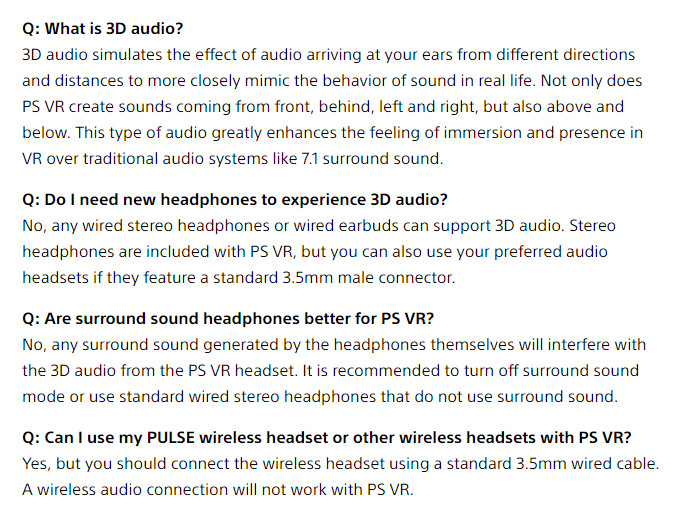 Additionally, Sony confirmed that the breakout box included in the PlayStation VR packaging exists to handle 3D audio processing – as well as splitting the image to both your television and the HMD itself: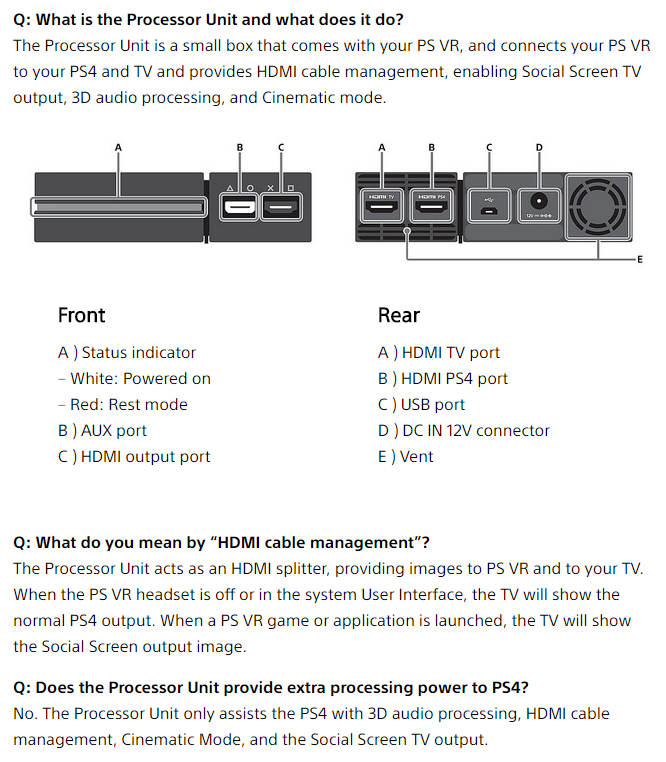 We had assumed the use of wireless headphones would be preferable when working toward a more immersive VR experience, as fewer cables to manage means fewer objects to get wrapped up and tangled in. Plus, the assumed extra freedom of head movement would be invaluable for any head-tracking VR experience.
However, the distance that the headphone cord needs to cover to plug into the PlayStation VR HMD itself is very short, so it's likely the presence of wired audio hardware might not even be noticed at all. We'll have more once the PlayStation VR launches worldwide on October 13.