How to install and play AstroRides
Welcome to AstroRides. The Installation is dead easy: Just download and unpack the .zip archive, and the game is ready to play. No files are installed onto your system. I like it clean ;-) Please note that the file 'OpenAL32.dll' needs to be in the game's directory.
Main Menu
After starting AstroRides you can chose your ship's name and color for this session (currently there are no permanent user accounts).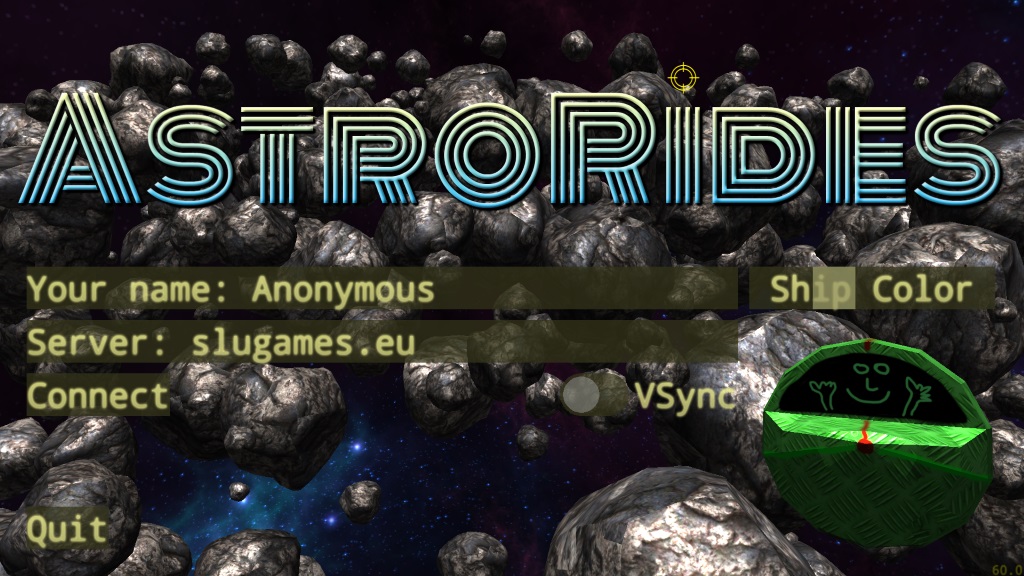 AstroRides main menu
By clicking the 'Connect' button you establish a connection to the multiplayer server and get to the client menu.
Client Menu
Once you are connected you see the client menu shown below. The screen is devided into four parts: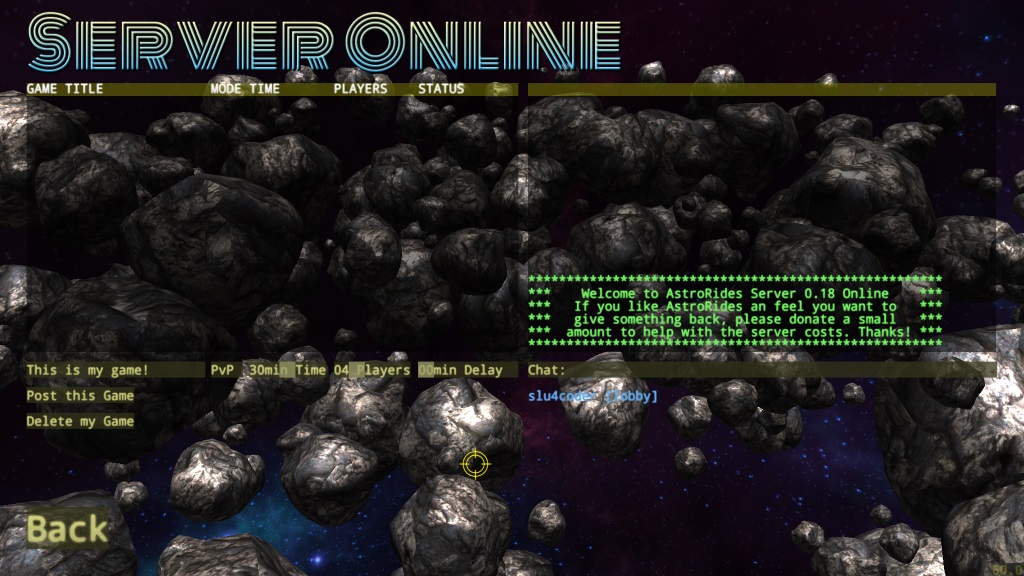 AstroRides client menu
Top-left: Information about ongoing games on the server. Join a game by clicking the game's name and you are in! If there are no games running right now you can start a new game on the server (see below).
Bottom-left: Post your own game to the server so others can see it and join. Choose between the modes 'PvP' (player versus player) or 'TvT' (team versus team) and input a name of your game. Set the maximum number of players and duration of the game.
Top-right: There is some chat going on in the lobby? Well, here you see it. Please be friendly in the chat.
Bottom-right: Shows all players currently logged in. So bring some friends...
Game
Joining a game teleports you right inside the asteroid field arena. Control the direction of your ship using the mouse. Fire the laser by pressing the mouse button. Accelerate or decelerate by pressing the keyboard 'W' or 'S', respectively. 'T' enables the in-game chat. 'ESC' brings you back to the client menu.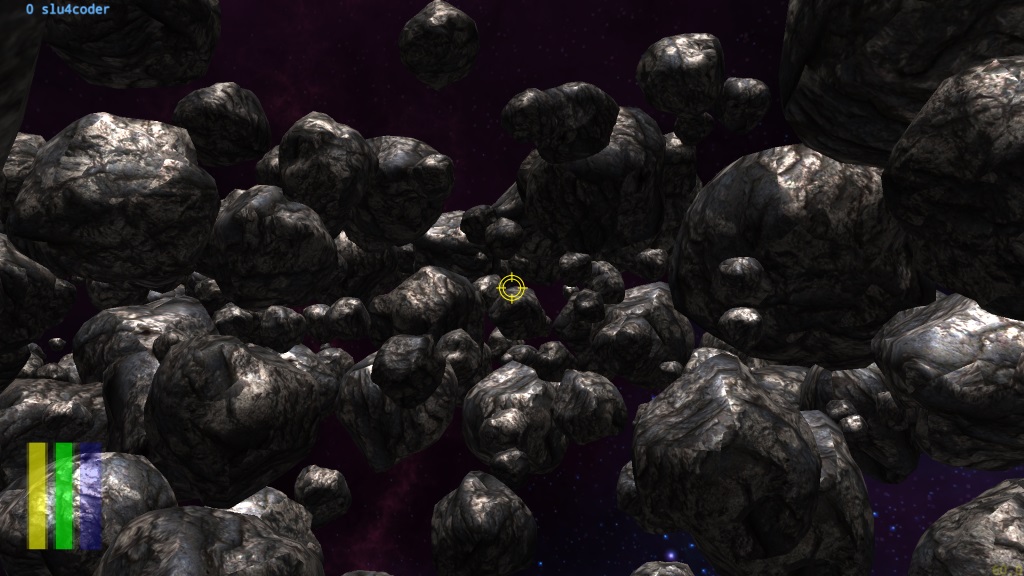 AstroRides gameplay
On the top-left you can see the list of participating players and their score.
The bar graph on the bottom-left displays some information about you ship's status:
Yellow bar: Hull integrity. You ship is going to explode once you have none...
Green bar: Radar ping indicating the distance to the next ship. If this bar is far down there might be someone right behind you...
Blue bar: Speed indicator.