The planned factions for Total War: Rise of Mordor
Hi guys,to give you some details about the things we are planning we make a little update. In the picture below you can see which factions are planned to be included and planned to appear in the campaign (Release Version v1). In addition the mostly final faction symbols are included.
---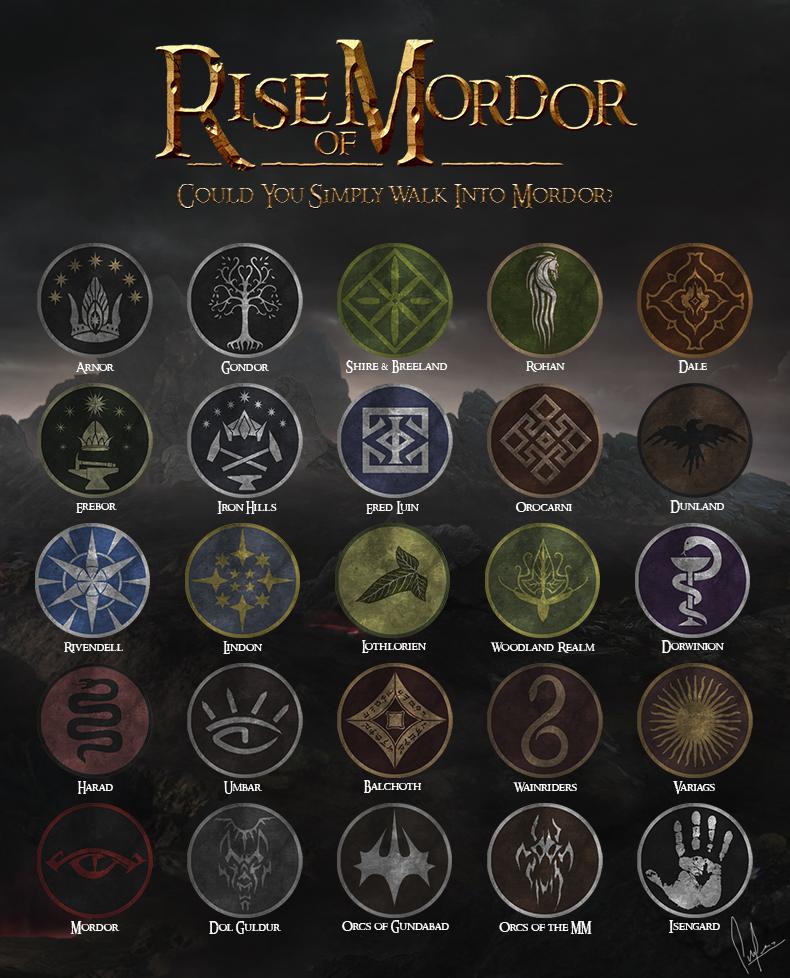 Credits for the background picture go to CordobezWeee
---
To give some more insight, we had success with creating mounts with the real Mumakil size. We have some minor problems which have to be fixed but we're confident that there are ways to fix it. About campaign map modding and the new Assembly Kit, the tools give us access to many areas of the game and the campaign map structure is very complex. It will need some time to explore all the possibilities but we have already started to define the different factions, cultures and religions.
Stay tuned and discuss ideas and other things in our Sub-Forum at TWC!
Vikus van de Merwe