We're really pleased today to unveil a playable demo of Aero's Quest, and to announce its release date: 8th June, 2015.
You can get the Windows demo from this link.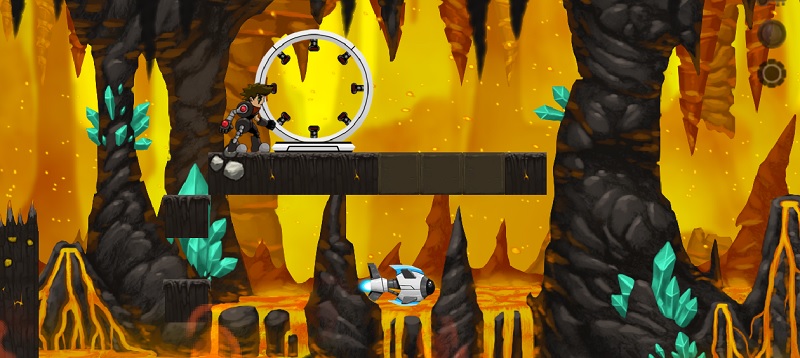 Aero's Quest will challenge you the same way your retro favourites used to: fast gameplay, precise platforming and good old fashioned fun.
Ariella has been kidnapped by Andraus, an evil android who just wants to be loved. Tortured and transformed, Aero will have to use his wits and powerups to race through 100 deadly levels and save her.Take on relentless puzzle-based challenges, racing against the clock to fathom the solutions in time. Sprint, bounce and teleport around a range of different worlds, each with its own style and identity… And try not to get sliced into a million pieces en route.With precise platforming controls, head-scratching environmental puzzles, and a whole load of blood and guts, Aero's Quest is set to captivate retro gamers on PC and Mac this June
Key Features
10 worlds, each with its own unique style and flavour
More than 100 fast-paced platforming levels
Environmental puzzles to solve against the clock
Speed-run mode
13 Achievements, 8 leaderboards
Full original soundtrack