What a hectic few months it has been! We've been working hard to get everything ready for today!
First thing's first, we have a brand new trailer! Created to support our Kickstarter campaign. Featuring a wonderful voice over by our very talented voice actor ShadyVox
The trailer hopes to show off the best aspects of our game so far. Highlighting the diversity and contrast all of our levels contain.
Along with our campaign and trailer comes a brand new playable demo, featuring the level "Corsair's Cove". Playable from start to finish. This serves as a great "proof of concept" of what we envisage for the final game, so please feel free to download it below!

We've also nailed down our core structure, so you can really imagine how the game will play out!

Clive 'N' Wrench consists of a hub world, set in the Space Between Time. It's a place outside of our dimension where corrupted time streams meet. By collecting the watches scattered throughout the levels you can fix the rips in time-space and unlock access to other time periods. However Daucus has placed blockades around the Space Between Time that can only be removed with the power of the Ancient Stones.
Collect enough Ancient Stones and you can unlock new areas of the hub world, sometimes containing new levels, sometimes boss fights and sometimes secrets!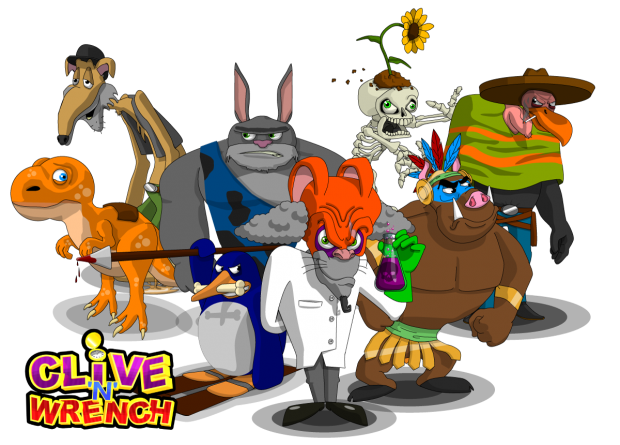 Thanks for reading, and thanks even more if you become a backer, there's plenty of tantalising rewards if you do!
Rob