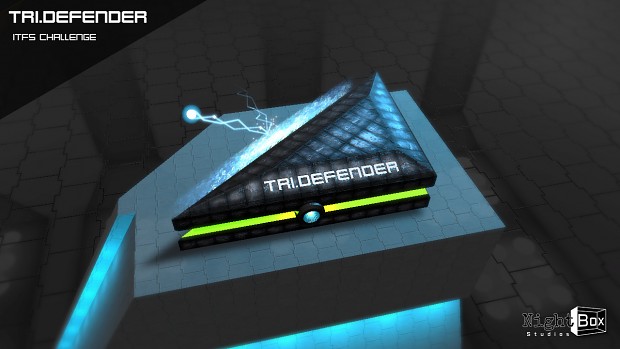 Come, play and win!
We're proud to announce that TRI.DEFENDER will be part of the International Trickfilm Festival Stuttgart, Germany, in an exhibition of games! In the Game Zone visitors will be able to play and compete in an unique challenge level specially designed for this event.
Take part and you may get the chance to win a copy of the game on release!
ITFS GAME ZONE - MAY 5th - 10th
The ITFS takes place from 5th to 10th of May 2015 in Stuttgart, Germany.
We from NightBox-Studios will be present on Tuesday, May 6 and Saturday, May 9, so you can talk to us in person.
FURTHER INFORMATION
TRI.DEFENDER will be a commercial release later 2016.
The game is being developed within the Unity 5 engine and is currently in beta state.
NightBox-Studios is a two man indie studio from Germany. TRI.DEFENDER is our second game and our first commercial title. Find out more on nightbox-studios.com and on facebook.