Interested in showing off your mapping and design skills? Well join our mapping contest then! For more information check the forum contest thread. Be sure not to delay as the deadline is September 10th 2009. This is hopefully only the first in a series contests to come. If the contests grow with participants then so will the prizes!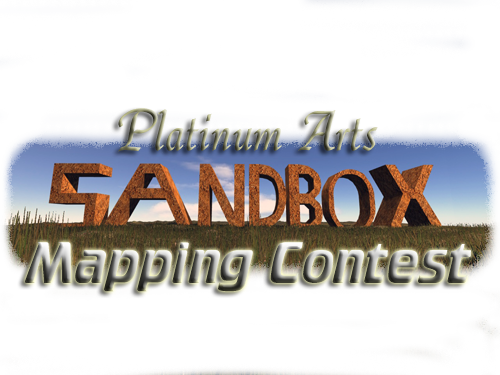 What is Sandbox? Here is a bit about it:
Platinum Arts Sandbox Free 3D Game Maker is an open source game design program for kids and adults. The focus is to make the process of creating games and worlds easy enough for kids but powerful enough to create full game projects. Sandbox is already being used in many schools and colleges throughout the world and included in game design contests. The homepage is:
SandboxGamemaker.com
For anyone new to Sandbox also be sure to check out this video to get started!
Want to keep up to date with Sandbox? Don't forget to sign up for our newsletter!
Take care and enjoy!
-mike
Platinum Arts Sandbox Free 3D Game Maker
SandboxGameMaker.Com
Doom 3 Coop Mod Last Man Standing
Doom3Coop.com