Kopanito All-Stars Soccer is an arcade soccer game in development, inspired by Sensible Soccer, Kick Off and Nintendo World Cup. Kopanito mixes fast and skill-based gameplay with super-moves: fantasy elements that you won't find in real-world soccer simulation games.
Latest gameplay with super-moves
This video showcases a single local multiplayer match with super-moves in use. There will be 4 super-moves at launch: supershot, teleport, windmaker and magnet.
Help publishing this game on Steam Greenlight!
Without your votes there will be no Kopanito!
Development status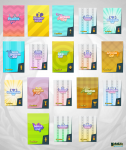 16 tournaments to complete
There will be 16 tournaments in the game: 9 leagues and 7 cups. In a league each team will play against each other team. In a cup, there will be group stage and then knockout stage. Attached are badges of all game modes.
Wider support for desktop OSes
We've managed to run Kopanito on Mac OS X and on Ubuntu (additionally to Windows) and it seems that everything works great. We'll keep working on supporting these systems.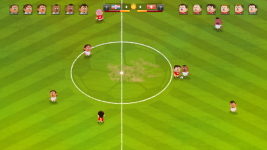 Practice mode
Simple practice mode will also be available with the new training pitch visible on the image.
More teams
In the meantime we've added 9 more national teams: Bulgaria, India, Ireland, Israel, Luxembourg, Morocco, Northern Ireland, Thailand. There will be 113 national teams in total at launch.
---
Kopanito on: KopanitoSoccer.com | Steam | YouTube | Facebook | Twitter