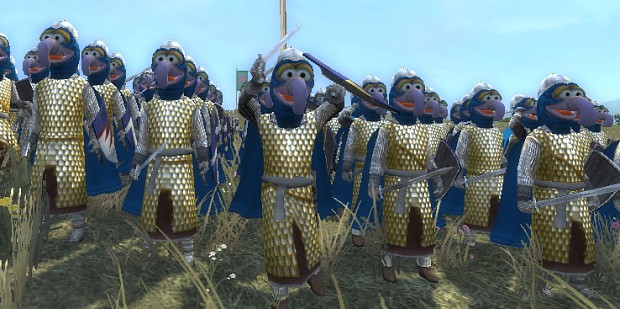 The following changes have been made since the last version of Planetwar Total War.
1. New Playable Factions: Kingdom Come, Kingdom of Gevalia,
Kingdom of Orion, Kingdom of Kardash, and the Darken Empire
2. New Factions: Kingdom of Mandingo, Kingdom of Carroon
3. Several new mounts
4. New pirhanna plant vegetation
5. Everything from the Version 4 included
Directions: You must first download PlanetWar.rar , extract the
.rar file and move the "Planetwar" folder into your mods folder. Open the "Planetwar" folder and double click on the "Executable" batch file to start the
game. If you are using a Steam installation, follow the instructions in the "How to Install" video.