Hello there, pizza Express lovers!
It's been another month of intense programming and I am happy to announce Pizza Express is close to completion. So very close to completion, I can finally give a release date: 31 May 2015!
If everything goes according to plan (that is, if I manage to get everything done in the allotted time) players will be able to enjoy Pizza Express unpredictable story, topped with zesty characters, peppery gameplay and lots of gut-wrenching achievements which will put even the most hardcore players to the test!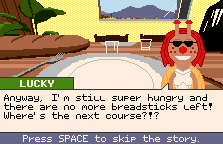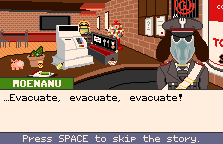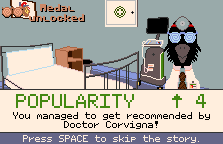 As mentioned in previous news, there will be 120 achievements in total, ranging from story-related objectives, skill-relatedones and special achievements. Every achievement unlocked will fill your medal case with an extra award, either in iron, bronze, silver, gold or platinum, according to the level of difficulty of the achievement unlocked. And on top of that, you'll also find a piece for a mysterious jigsaw puzzle...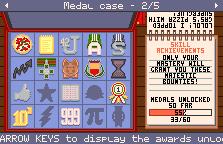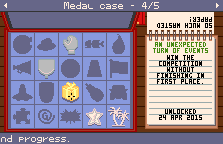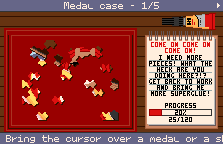 So, the adventure is about to begin! Will you have what it takes to be the #1 restaurant in town? Your friends Lucky and Gastone will be there waiting for you...!
That's all there is for now. Remember to follow @OnniInteractive on Twitter, vote for Pizza Express on Steam Greenlight and download the demo if you want to give Pizza Express a go! Thanks for reading, have a great day!