Ahoy mateys!
I'm back here on IndieDB/SlideDB to give an update on the content we have prepared for the Holiday season.
Version 2.1.0 of Pirates War - The Dice King will be arriving this week through Google Play and the App Store. The plan is to make it downloadable by December 13th.
Here are the changes you can expect to the game with this update.
Holiday Treatment
A winter/holiday theme was applied throughout the game to celebrate this time of the year. The first loading screen, the game icon and many of the UI were redone with winter and the holidays in mind.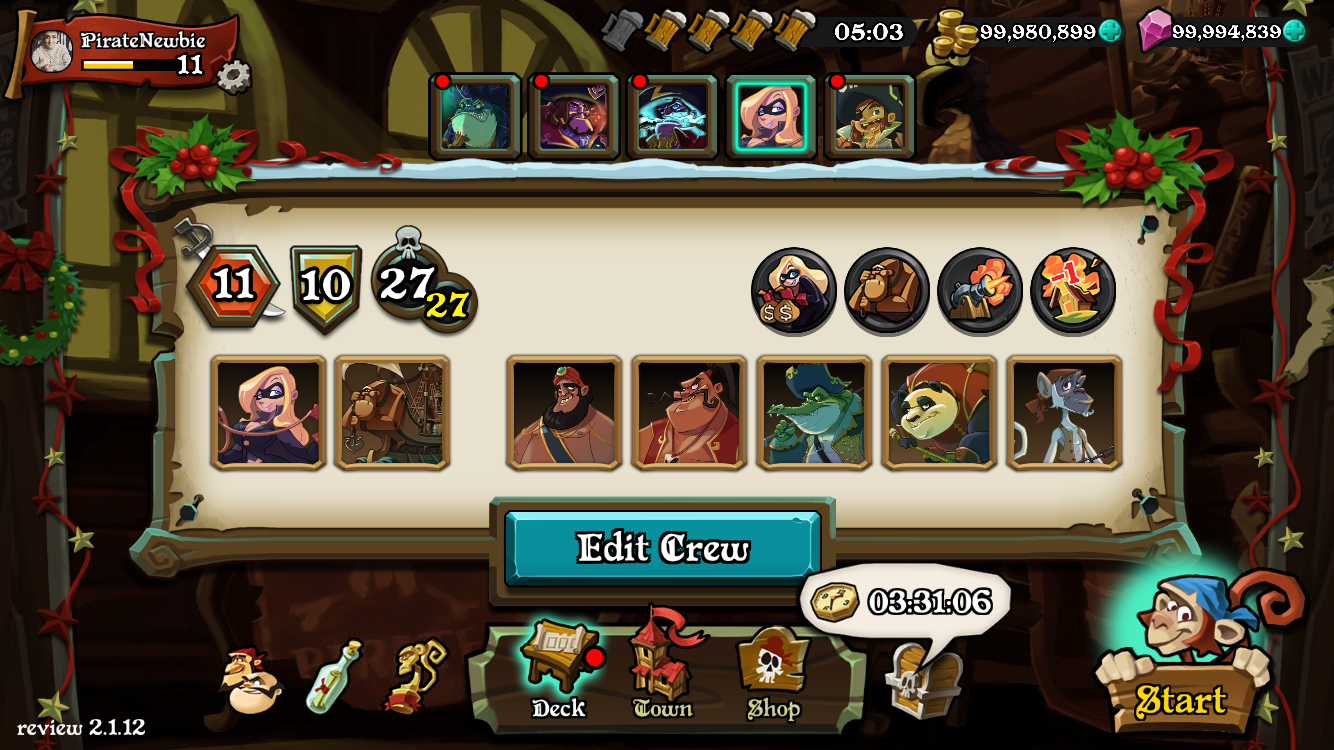 New Characters
A few holiday themed characters were added to the game. I said previously that we would be adding 6 new characters, but the reality is that we couldn't make it in time for the update. So we are actually only adding 4 new characters to the game. But they will also be bringing 2 new skills with them to be used on the board!
- Evergreen was the leader of the Christmas elves. She used to work at Santa's toy factory, but due to constant overtime and lack of holidays she decided to leave her job, while stealing with her some of Santa's toy blueprints. She now uses her skills to manufacture and sell all sorts of toys and stuff for pirates. But beware captain! Her handcrafted products don't come cheap!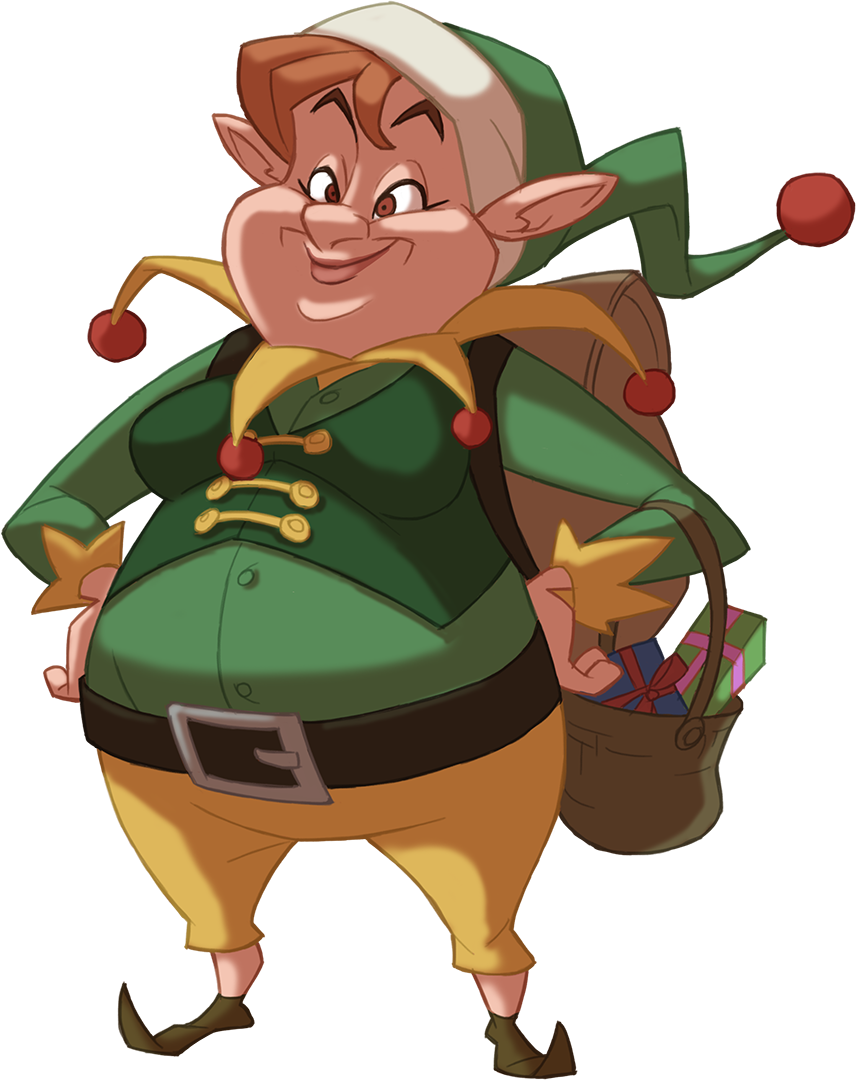 - Pepper is an elf who used to work at Santa's toy factory. He quit his job to come along with Evergreen on her journey. Shy and feeling lonely, he is longing for a talented and strong woman to finally notice him. On the job, Pepper always takes his time with whatever tasks are assigned to him. Although his slowness to complete tasks might cause frustration to others, the results of his works are always of great excellence.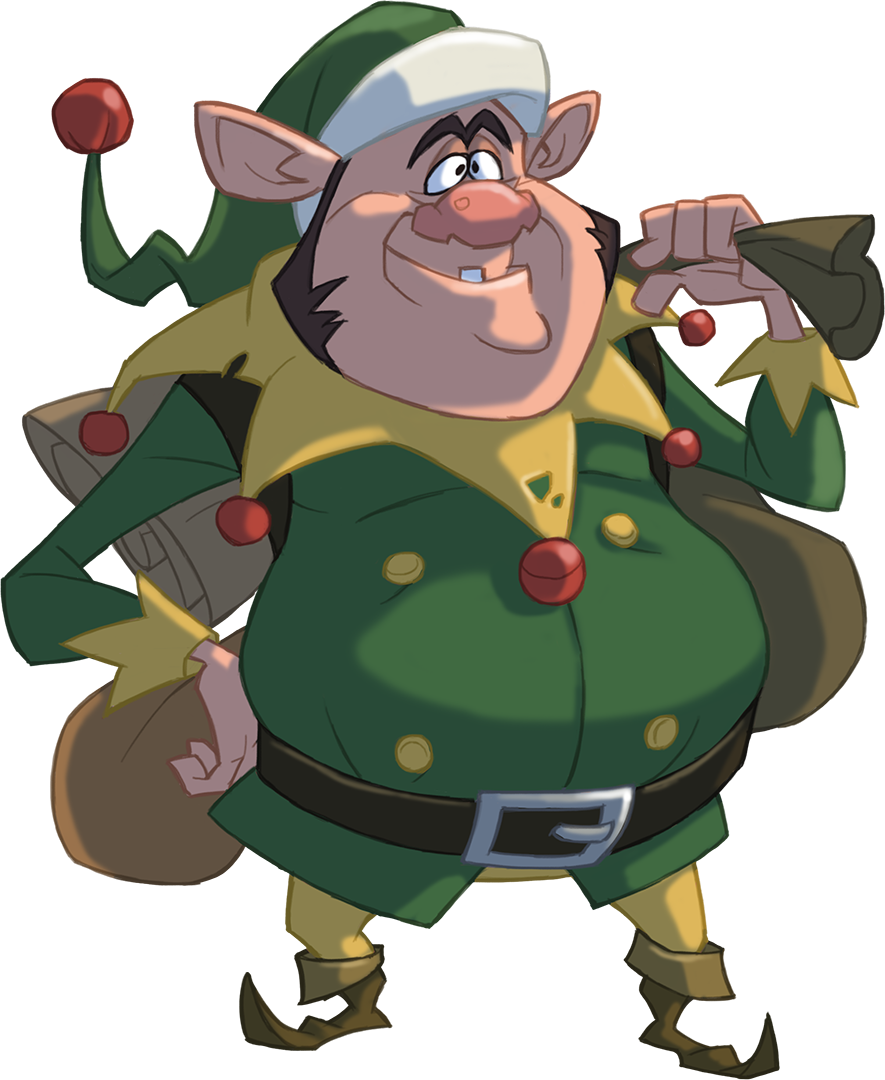 - Frosty hates winter, so he left his home at the North Pole for the warm weather of the Caribbean. He is trying to save some money, but the new warm weather of the Caribbean made him too lazy to actually move around and work.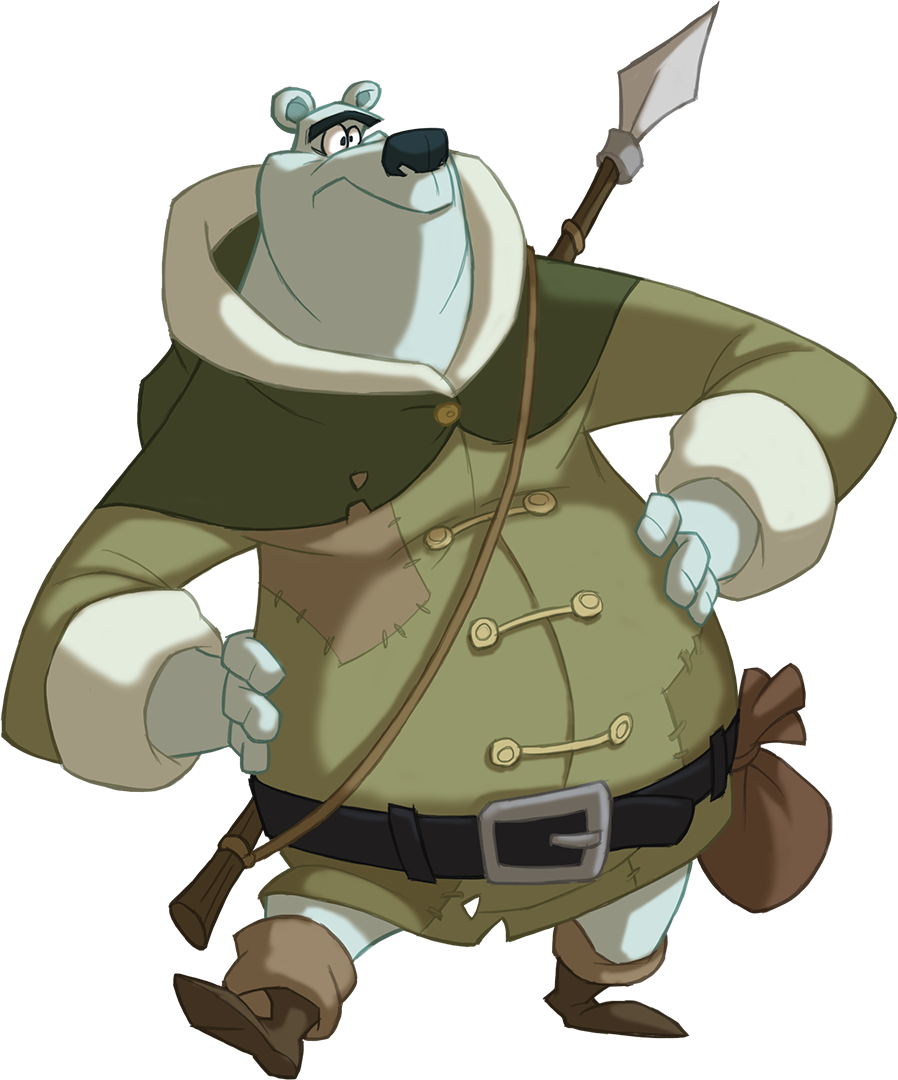 - Klaus is a true lone-wolf. He comes from a royal family on the far north, but due to power struggles back home he had to run away to the Caribbean. He is a great fighter, but he does not enjoy fighting without a good reason. John from the Grims is a distant relative of Klaus, but never got along too well.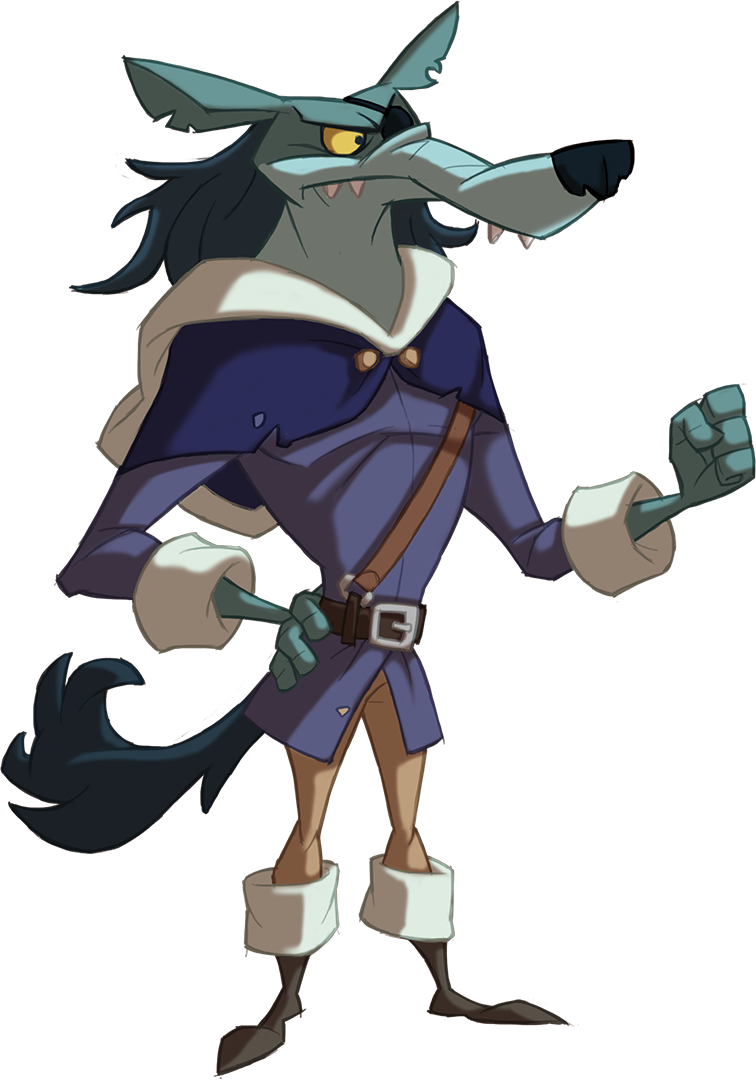 New Skills
These four characters can be matched to bring 2 different new skills to the board. The skills are described below.

Weapons Collector:
(Evergreen + Pepper) Increases your attack or defense by 1 every time you pass the starting tile.

Good Day, Bad Dreams:
(Frosty + Klaus) Get +3 defense during the day, loses -1 attack during the night.
New Ship: Rudolph 2.0
We have added a new ship to the game. Also themed after the cold jolly season. Meet Rudolph 2.0!
A ship carved out of oak tree by the elves who work at Santa's toy factory. It was designed to look like an ordinary ship, but it uses all the technology from Santa's famous sledge giving it a lot of space for the crew and all the presents they need to carry around the world. The elves have never been so proud of such a toy!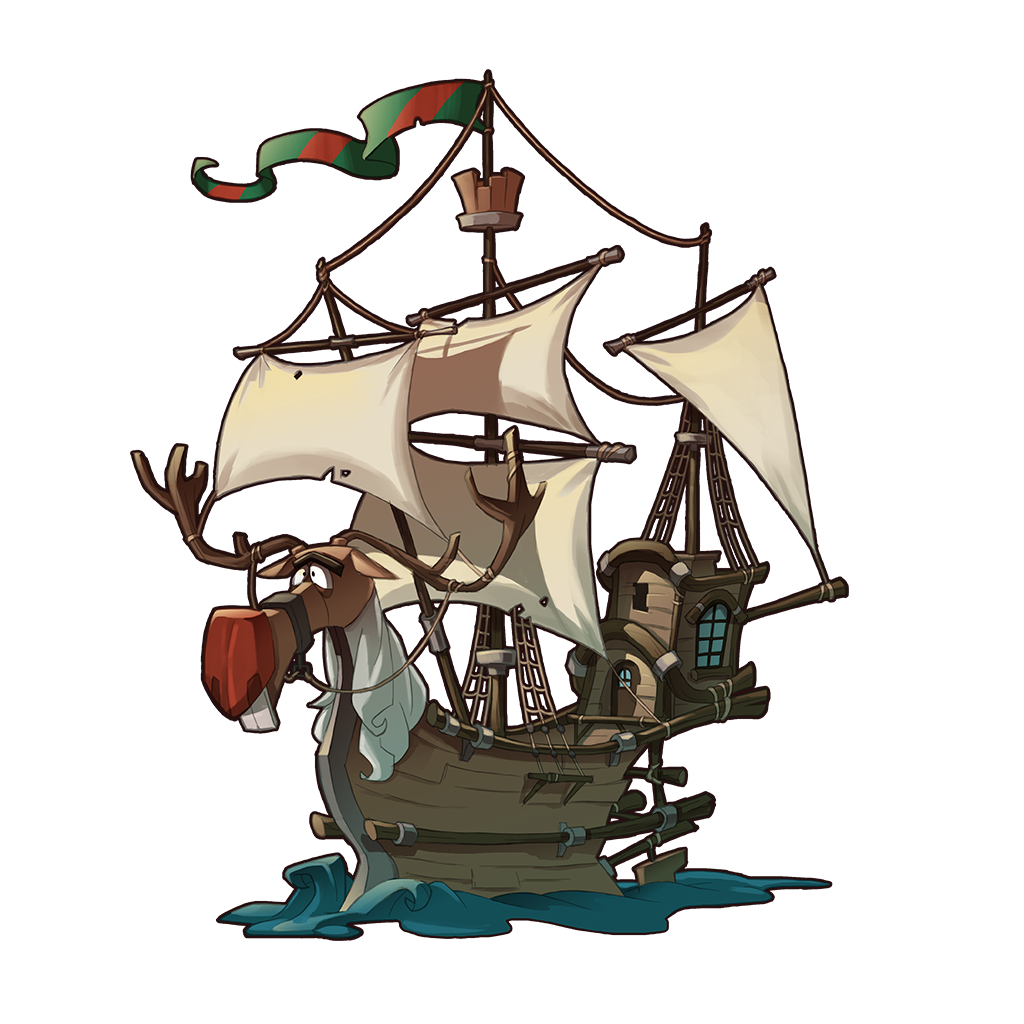 Ship skills are all about moving differently around the board. Rudolph 2.0 skill is called "Around the World" and it Moves the user around the board once, back to your current location. Great to collect taxes while avoiding nasty tiles.
New Board: Saint Dominique
A new map/board Saint Dominique! As you will see the new map will be selectable on Friends Mode, but it will be also available at random on Casual and Ranked modes. At launch, the chances of playing on Saint Dominique will be slightly higher than for Tiakoke, so that you can experience the new board a little more often.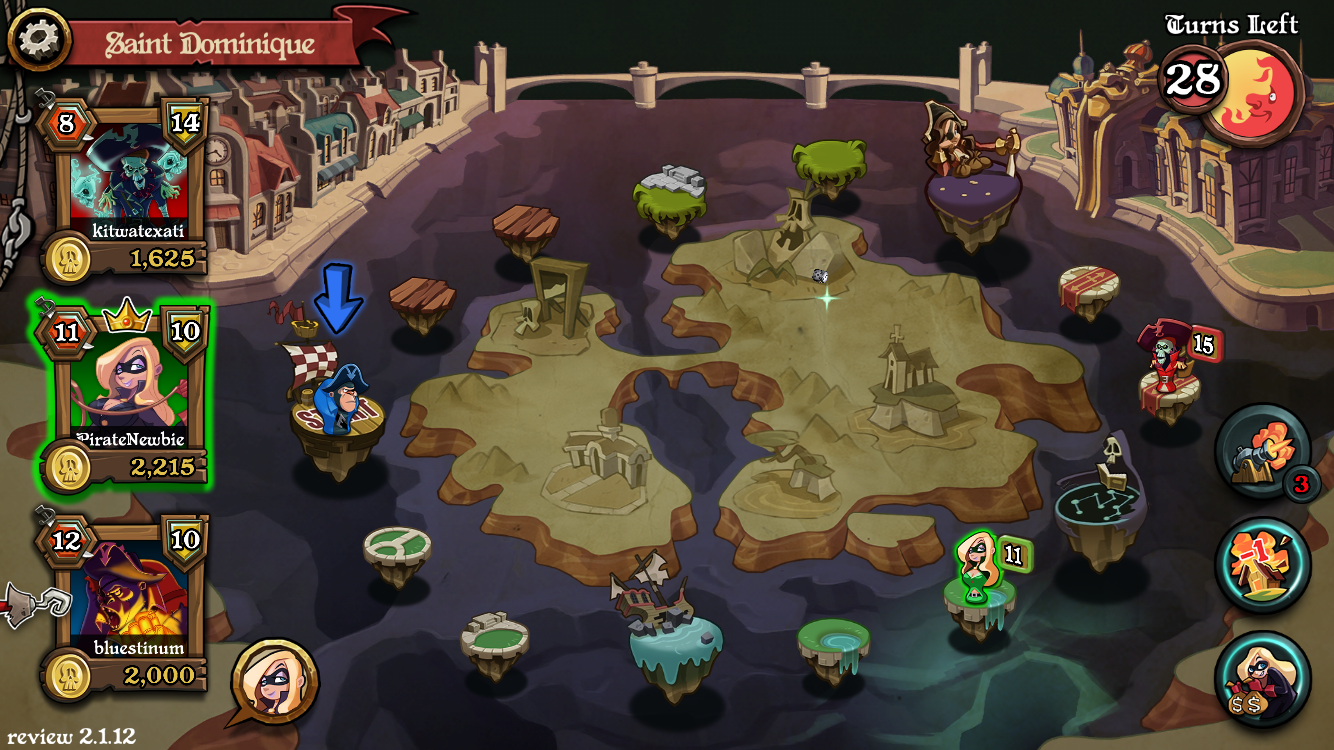 Saint Dominique is all about being fast. Quick gameplay! The map has a reduced number of tiles when compared to Tiakoke, shortening the overall gameplay time and making monopolies even more important. The Navy here is after your money, not your crew! And the Samedi Baron appears every day to double the stats (tax, toll fees, etc) from tiles at random!
Card and Currency Packs
At last, packs are coming to make it easier for players to collect certain cards and have certain skills available to them. Those are not going to be available all at once, but rather refresh weekly or monthly. New gold and gems packages will also be available in a manner similar to the "Starter Pack", but they will be aimed to higher level (end-game) users to provide everyone with more options of obtaining Crew, Gold and Gems with real money, if you choose to do so. For those who don't wish to pay, we'll keep doing events on the cafe or social media to provide rewards for playing the game. We'll also be leaving every new character, map, and content playable and obtainable for free by simply playing the game. All packages are optional and a way to provide users with content quicker, but not exclusively.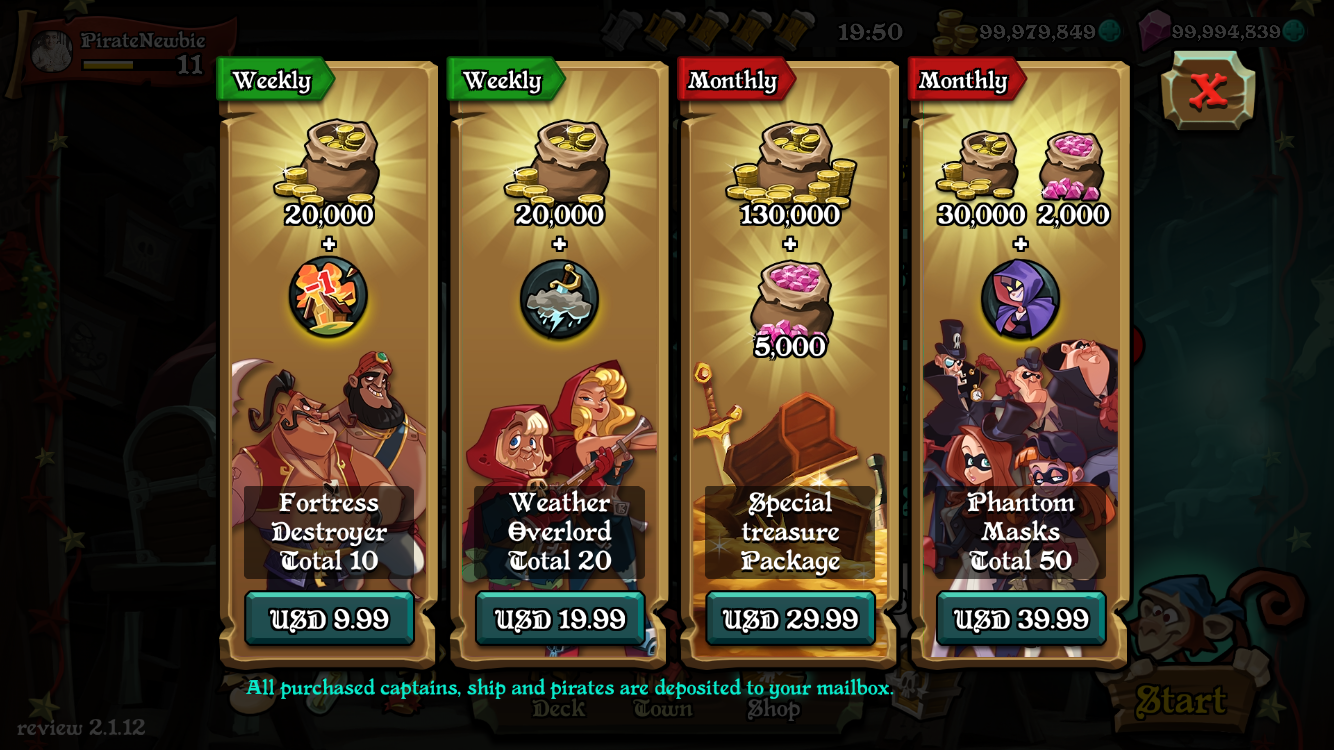 Let me know your opinions, feedbacks, thoughts, and everything else you wish to say! We are always listening to everyone in order to provide you with a better service and with a game that is fun to play.
-PirateNewbie