Nota: maybe Page won't release news next Monday. We are reorganizing everything now on the team so no time for the news...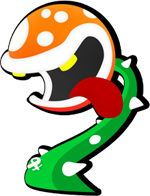 Haha, I'm back! This time I have something new for you! But before I say anything about that, just a word on what's going on with the team.
Recently a new member, Micah, joined the team. He will help by doing some modelling and graphics. Another graphic artist may follow Micah by joining soon. Hopefully that will move ahead the mod a little, I want to play!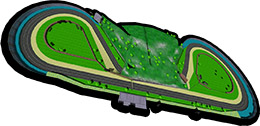 And now, I'm going to talk about something that you've never seen. A new map: Luigi Raceway! This map is a race map, easy to run just because there aren't lot of curves here. Two big curves, with a long road and a tunnel, where players usually put items like fake item boxes. Not hard, huh? A great map for beginners. I successfully got some screens of the map, still WIP, it's why it looks like models and textures are low quality.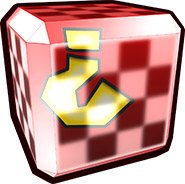 Wait! Do you know what the fake item box is? It's simple: it looks exactly like those real item boxes you use to collect items. You just place the fake one on the road, and if another player who thinks it's a real box takes it, they will just crash. It's very funny to see opponents falling for it, muahaha! Any way to know if an item box is faked? Well, there are a few differences between real item boxes and fake item boxes, like the question mark. But you will see that when playing (I want to see everybody crashing into it, I know I'm evil. *huhu*).
I'll continue with a few words on another character: Luigi! Luigi is Mario's brother (another plumber...), and if Luigi didn't dress himself in green clothes but red ones, we could totally mistake them, even if Luigi is taller than Mario. It's why that on the road, their characteristics aren't so much different.
And for finish, some details on the controller support. I often see people asking if their control pad will work, if the Xbox 360 controller is good.... The team can't tell you if your controller will works just because they don't have it. To know, just try to play any Source game/mod with your controller: if it works, it will also works with Mario Kart Source!
(by the way, the Wiimote works using GlovePIE!)
This is it for today.
Thanks for you attention. ~ Page Piranha ~ The MKS Team (contact us at mariokartsource[at]weaven.fr )