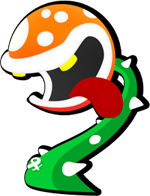 Hello, humans. Welcome to Mario's world, my name is Page and you are all weak.
Someone paid me to write this shi.... this news. Firstly, I'm going to talk about the Dev Team. These guys are a group of hippies from all over the world. Their job is to make the "greatest Mario Kart ever", taking the best from each game. They are actually working on some nice things and levels, like the Race Mode, Skyscraper, Big Donut, and much other things.
Their leader, SilentJoker, left them some months ago. Now the rest of the team have taken command. They can make their own decisions now, so it's easier for administrating the forums and the website. Sh4rk left us too because his job is done here, and he said he doesn't need to stay anymore. Shadowwill also left us because of his studies. Studies and jobs are the plague of the team: All work is volunteer, with real life a constant obstacle in the mod development.
After those bad news, let me say that the motivation is there. The lead coder OneEyed said "I will ALWAYS be an MKS coder as long as I'm alive." I think it's true for all of the team, they will NEVER give up!
They are actually looking for some people to join the team in their open positions:
• a GFX artist
• another sound guy
• a model animator
• and a high quality mapper
Having experience of the Source engine is also a plus towards being part of the team.
Okay guys, I talked a lot about the Dev Team, but now I need to talk about the mod itself.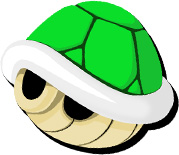 Let's start by talking about a weapon: the Greenshell!
♪ Hurry! Let's kicking some karts with a greenshell! ♫
Hm... sorry. The greenshell is one of the main weapon of every MK games. Some people think they are made by killing some turtles. That's true, they are (Mario's world is cruel). You are going to use them to shoot your opponents in this battle and race game. But it's a linear projectile, so don't forget to aim! You can use it in every one of our levels, like Pipeplaza.
Wait, you don't know Pipeplaza? That's simple: Pipeplaza is a plaza, with magical pipes. No, it's not a joke. There is four pipes in this famous battle level, and when you enter a pipe you jump out from another. That's simple right?
And now I'm going to introduce a famous character... Mario. It's a red dressed Italian plumber who has never plumbed anything. He spends his time by playing sports or party games with his friends. Everyone on the earth knows him, and everyone is jealous: we are dreaming for a job like it.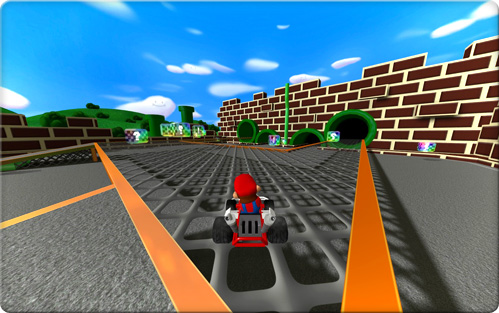 I'm closing this news with a ecologist bracket, saying that we're all gonna die (HOME) . You can watch it until the June 14th.
Thanks for you attention. ~ Page Piranha ~ The MKS Team (contact us at mariokartsource[at]weaven.fr )