Even though it's called the monthly update, it's been a while since the last one – we decided to skip February through April because of, of course, the Greenlight and consecutive Kickstarter campaign in those months. A lot of these images and stories have been shared in our weekly blog, but this is a handy recap for the full month!
Whiteboxing Albamare
An important part of this month was all about designing the space in which you play Pine – the island of Albamare. The first step towards this is called whiteboxing¸ which entails building the island in detail using our terrain tools and white boxes to indicate where and how the player can walk. We started this off rough and simple to get an idea of the structure of parts of the island we hadn't designed yet.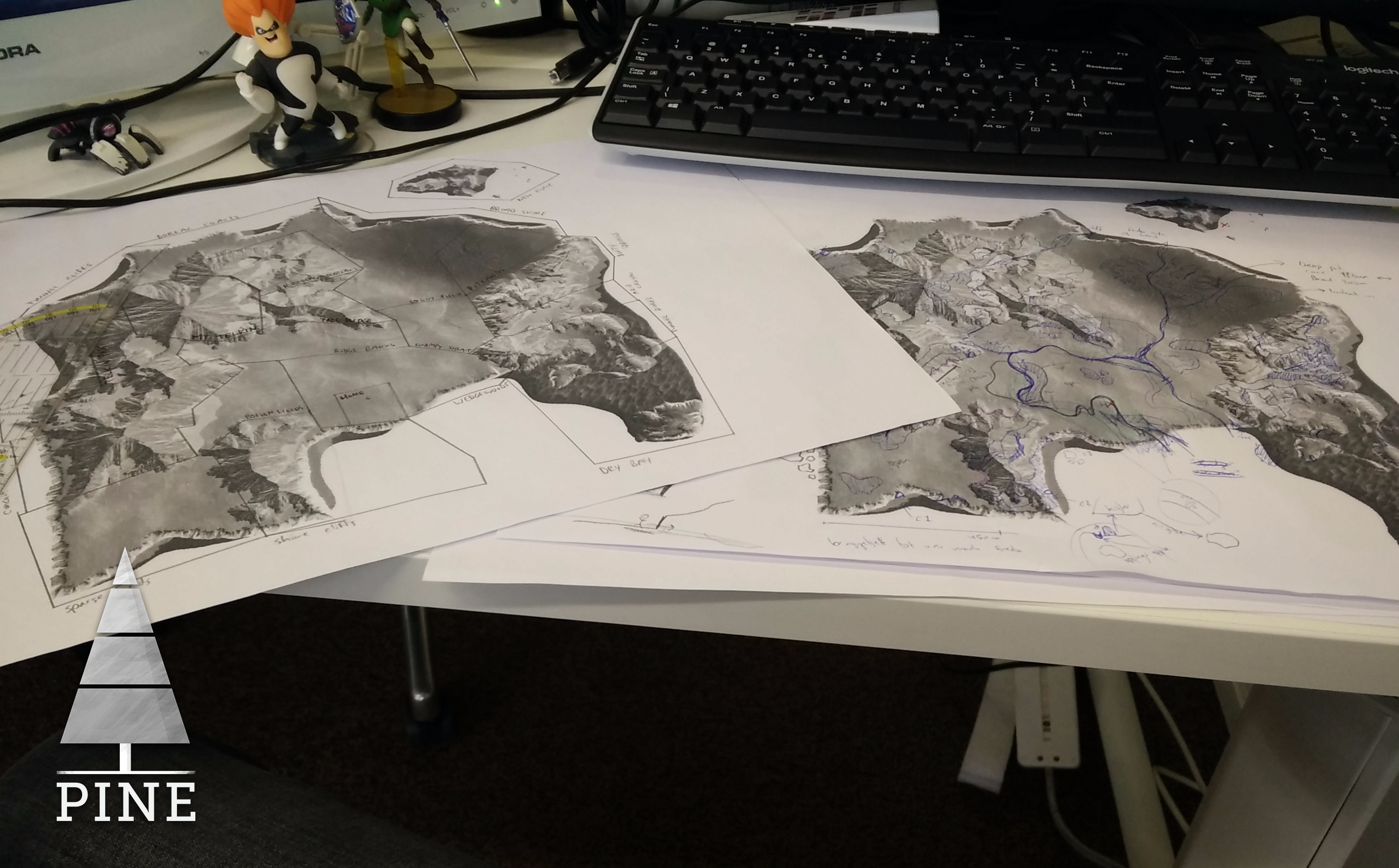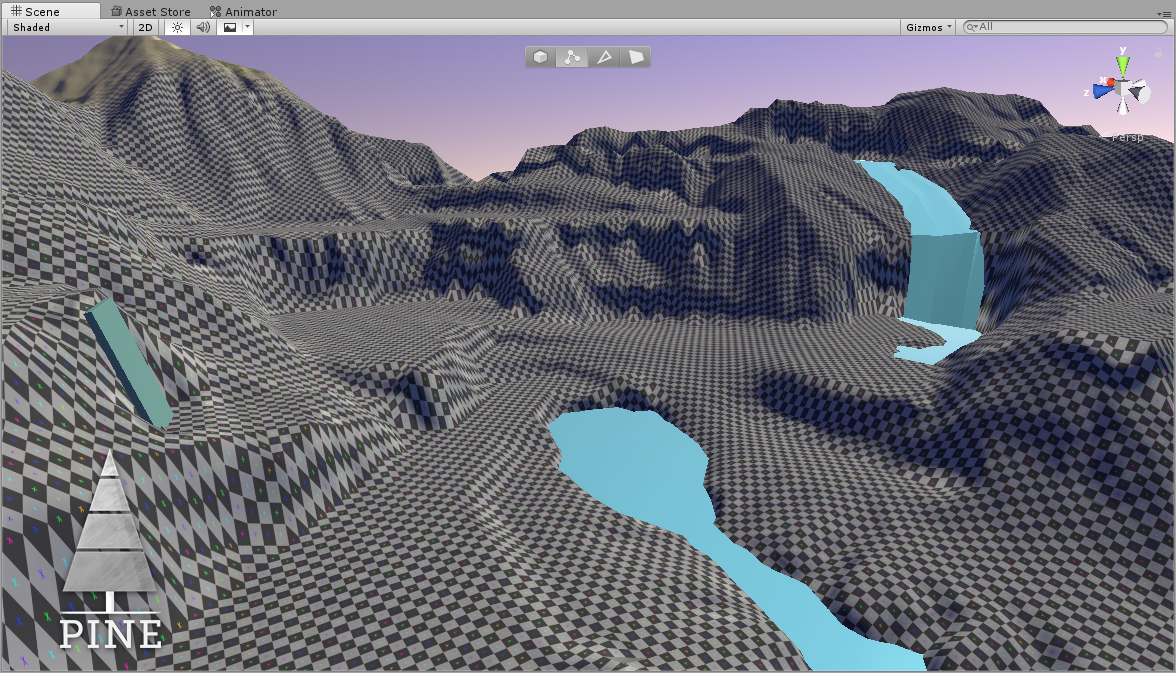 Houses to live in
We've been looking into the villages: how and where to place them, what they should look like and more. Part of this was making the Litter houses game-ready, making level-of-detail versions of existing Cariblin villages and concepting the Fexel houses.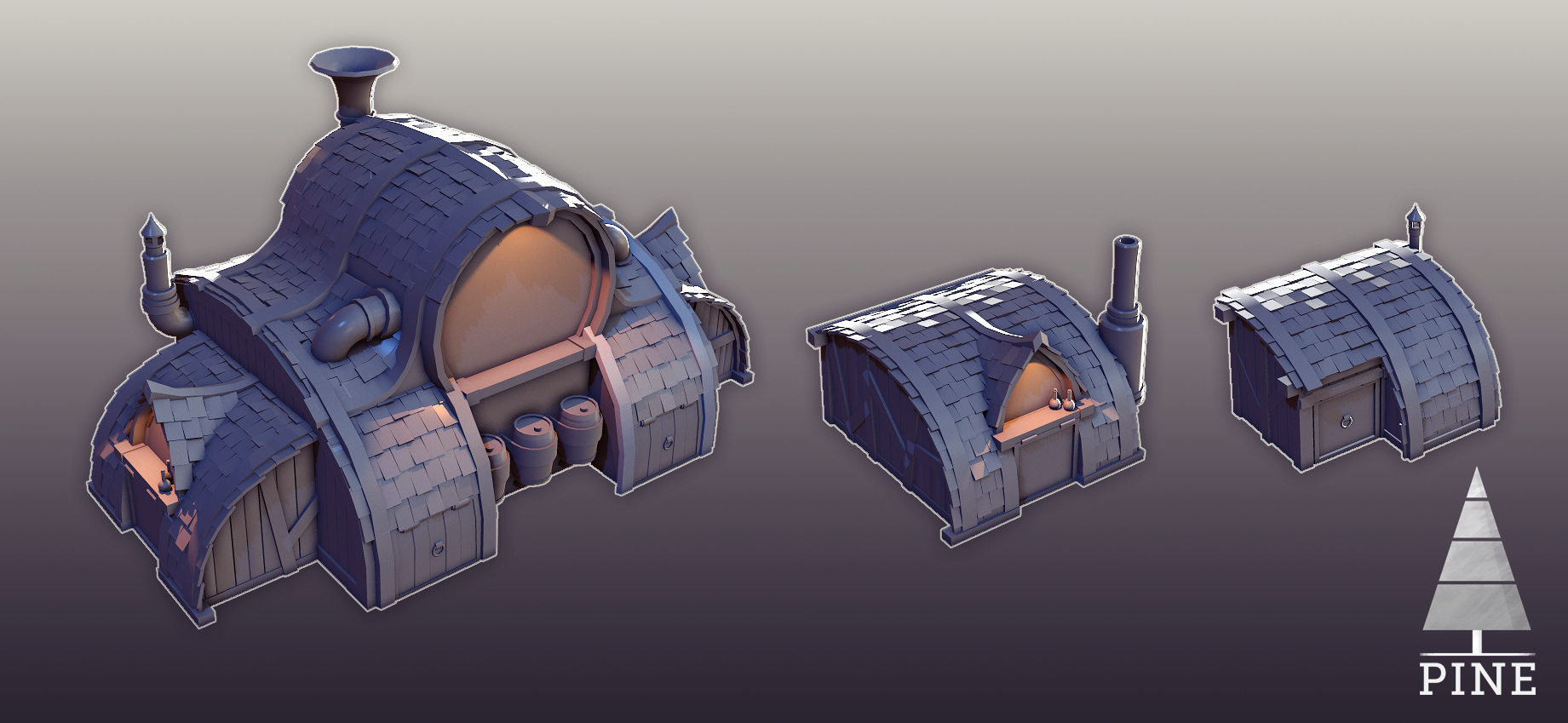 The architecture of the Fexels is loosely based on the work of Anton Pieck, one of the main artists of Dutch amusement park the Efteling - a park you have got to see if you're in the area! Their houses contain glass 'barrel labs', in which they fabricate the tools necessary for making their bombs.
Hue got some important upgrades
In May, we continued working on Hue's 'library' of movement animations. We're broadening your options to make traversal as fun as possible, and we're making sure the animations are snappy and responsive.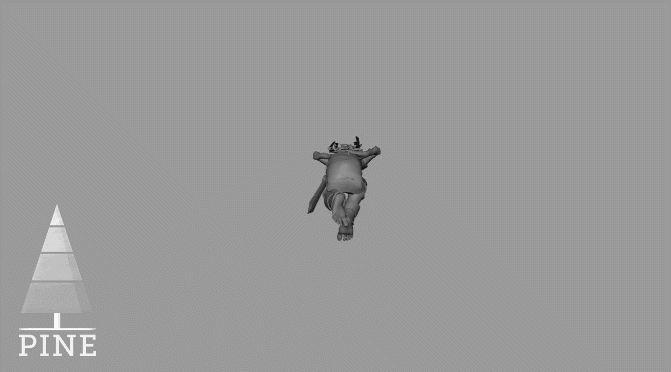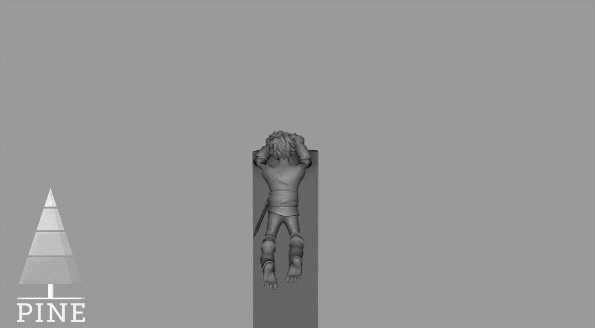 In the core, we worked on another important feature: we call it the upperbody system, and it means that we've separated Hue's arms from the torso, allowing us to combine animations and poses. We no longer have to make a running + bow animation, but can simply blend the two by having separated his limbs.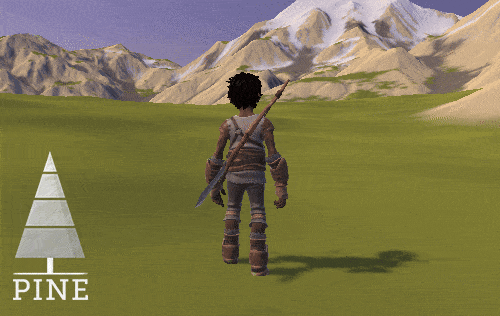 Of course, Hue wasn't the only species getting some new animations – we had a good look at all the moves required by all species and filled in some gaps.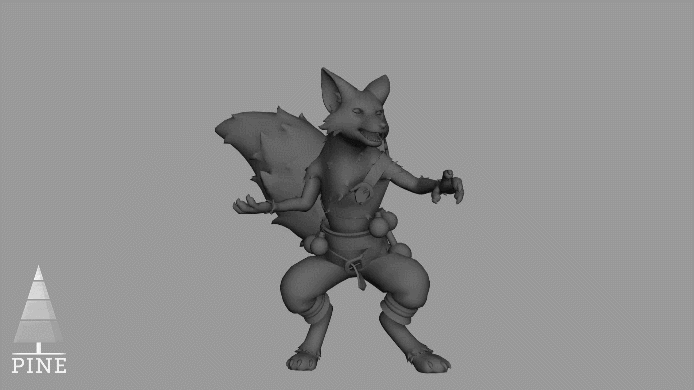 On systemic design
We think it's important to keep mentioning our core values, as they define how we set up the experience in Pine. We decided to write a small blog on systemic design in Pine, mentioning some examples of systemic design and what it means for Pine. Read it here!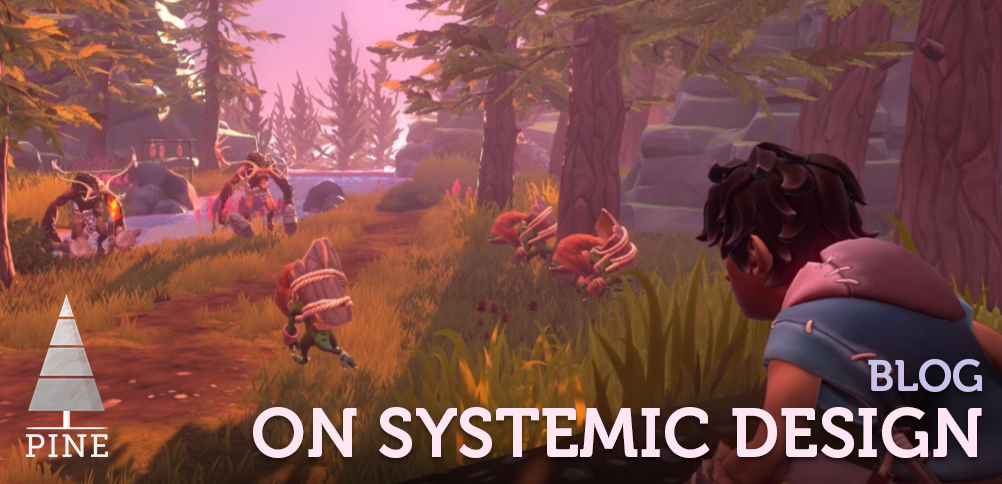 As far as core design and ideas are concerned, a lot of work was done on the Game Design Document, now containing detailed levels of information on pretty much every feature in the game. The story was also updated to include all main and sidequests, characters and more – it's been exciting to dive into all of that!
Concepting, concepting, concepting
Alongside the core system work is a lot of concept work - making sure the best possible ideas make it into the game. One of the areas we needed more ideas for is for the general direction for the swamps, as well as the dunes, and we also worked on more specific areas, such as the Vault below.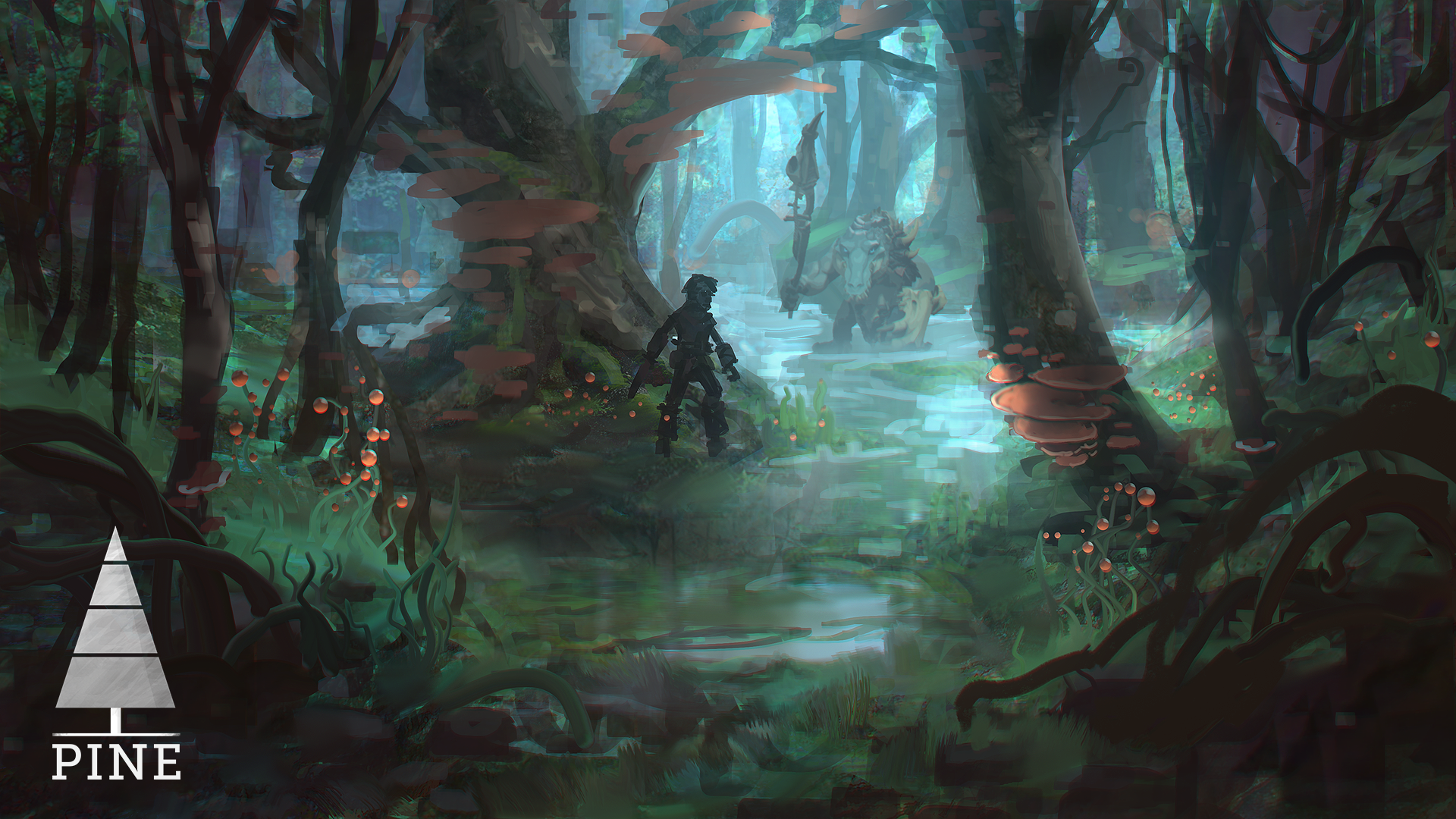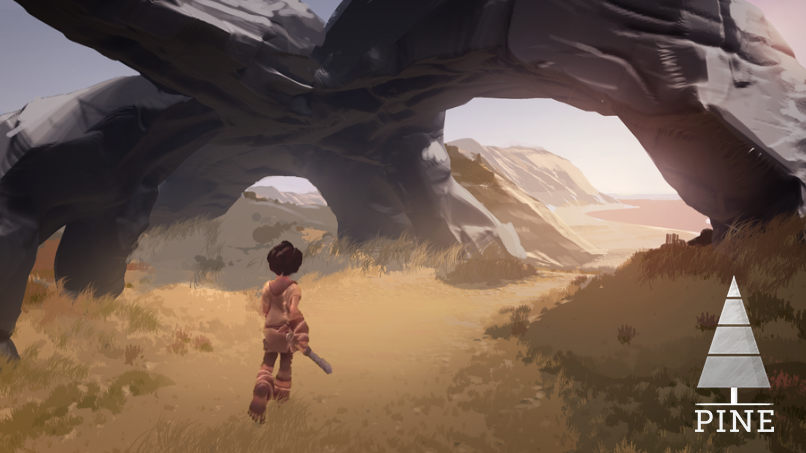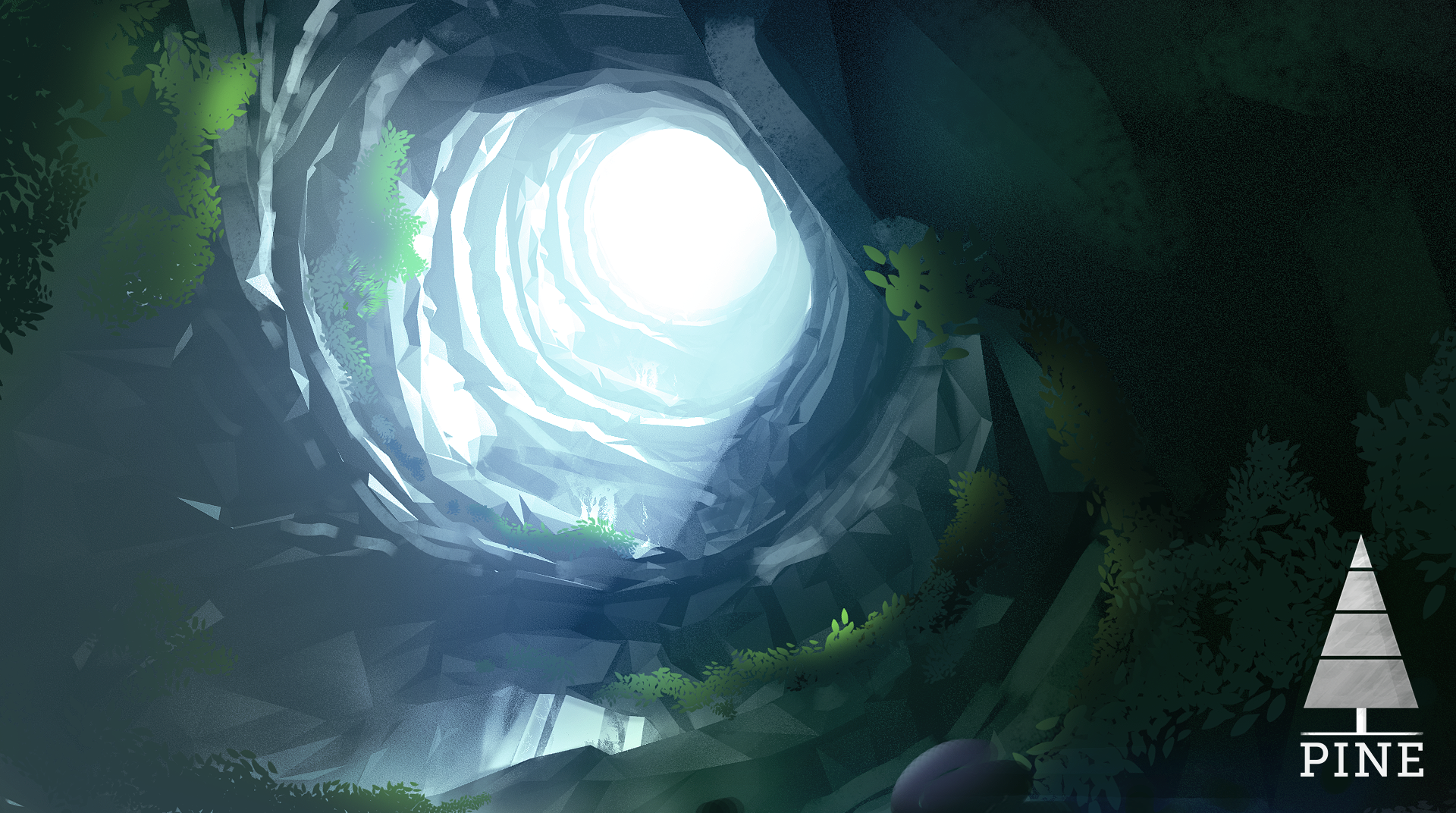 Now, these are only but a few of the gifs and images we shared in our weekly updates during May. It's extremely exciting to be back at work on Albamare, and we can't wait to share more of this journey with you all.
Stay tuned! As always, all feedback, questions and comments are welcome. Feel free to reach out through pine[at]twirlbound.com, on IndieDB, on Reddit, on our Discord server, Facebook or Twitter.