Hello Folks! (I love to say that). Here we go with another update. I thought you could be interested in it and that you also want to know, what concept was chosen for the prison inside. So at first, the story about the two prison concepts. We decided to use Modifiers version, and let me explain why. At first, Bulldoggs version got a lot of positive feedback and, if we would look at the blank numbers, his version is the winner. Unfortunately it strongly reminds people of being in a combine prison and that is what we don't want to. That was indeed what we wanted in our very early stages for the sake of a smaller workload but now, things have changed. So this was the main factor why we haven't chosen Bulldoggs version.
And now, let us go over to the prisons outside looks. You will remember the old version of it. If not, here you go: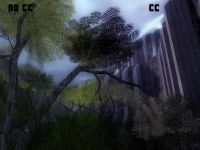 That also looks a bit like a combine building. Absolutely not what we want so. I came up with this: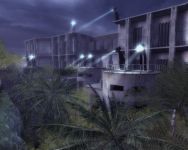 Click on the images to see them in full size and to see more of them. As you will see, I recreated some geometry from modifiers work to fit the style of his concept. It needs some more and better detail but as for now, it's quite good I think.
Now a word to our game mechanics and code related things. Hammerit is working hard on the HUD code. Well, this is, unfortunately, where we are stuck since a good while now because he needed to code a lot of new elements into it, so the engine does what we would like it to. Actually what works already is the correct placement and alignment of our HUD elements for all aspect ratios and resolutions. What we still need is some extended support for bitmap fonts so we can provide a clearly readable HUD for you when you play the game. Other than that, the energy system is still lurking around in the old code base and doesn't want to come out of there. Hammerit will solve that problem once the HUD is working. Linker errors for the win.
That's it folks.
Thanks for reading.