Being photo fans, we decided to create this new game. The main idea was to have a high quality and interesting full screen photo that users can change moving from right to left and try to find the word that appears on the screen that matches the photo.
Our design is pretty simple, trying not to add unnecessary things in the screen and keeping it soft. Big colourful square buttons were chosen for this game. Here one picture of the main screen: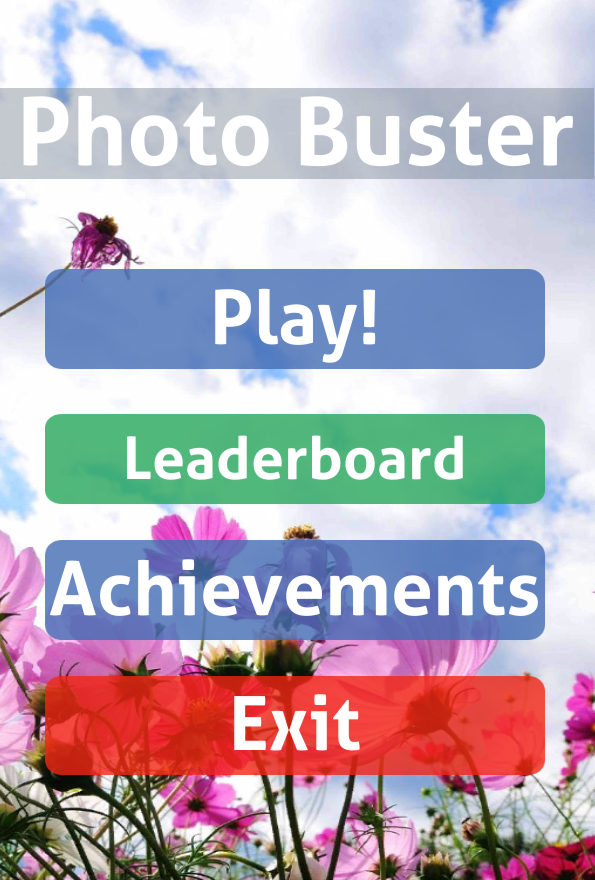 The photos used were "donated" by a website called www.freejpg.com.ar (they can also be downloadad if you like any of them). For the photo screens we used a big white font trying to avoid confusions while reading. Also the in game music is quite zen. Here is a gameplay image: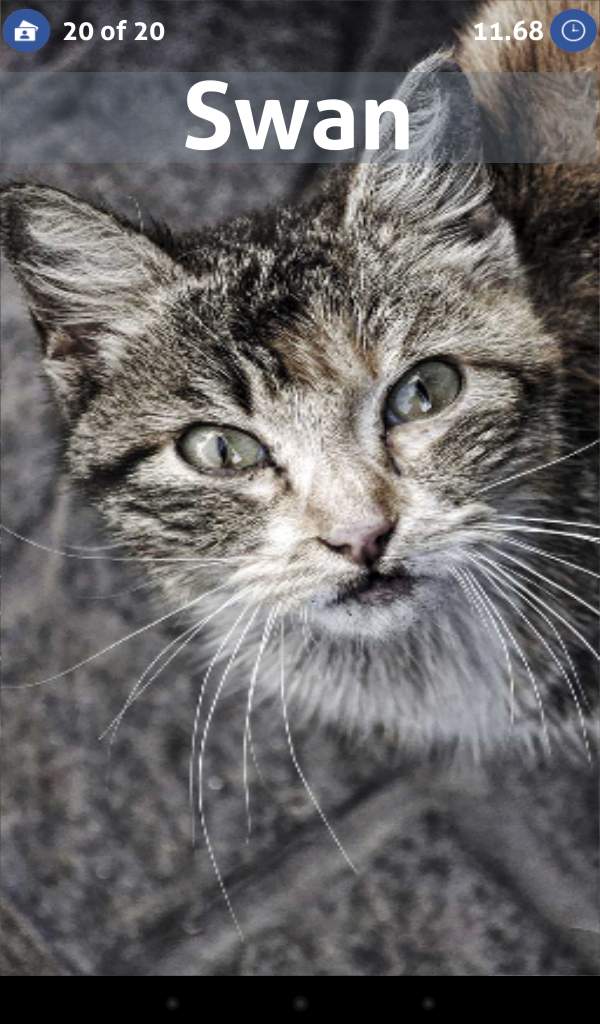 A clock appears in the upper right part of the screen and also the quantity of pending images to complete the game. When it's over, you can compare your score with others.