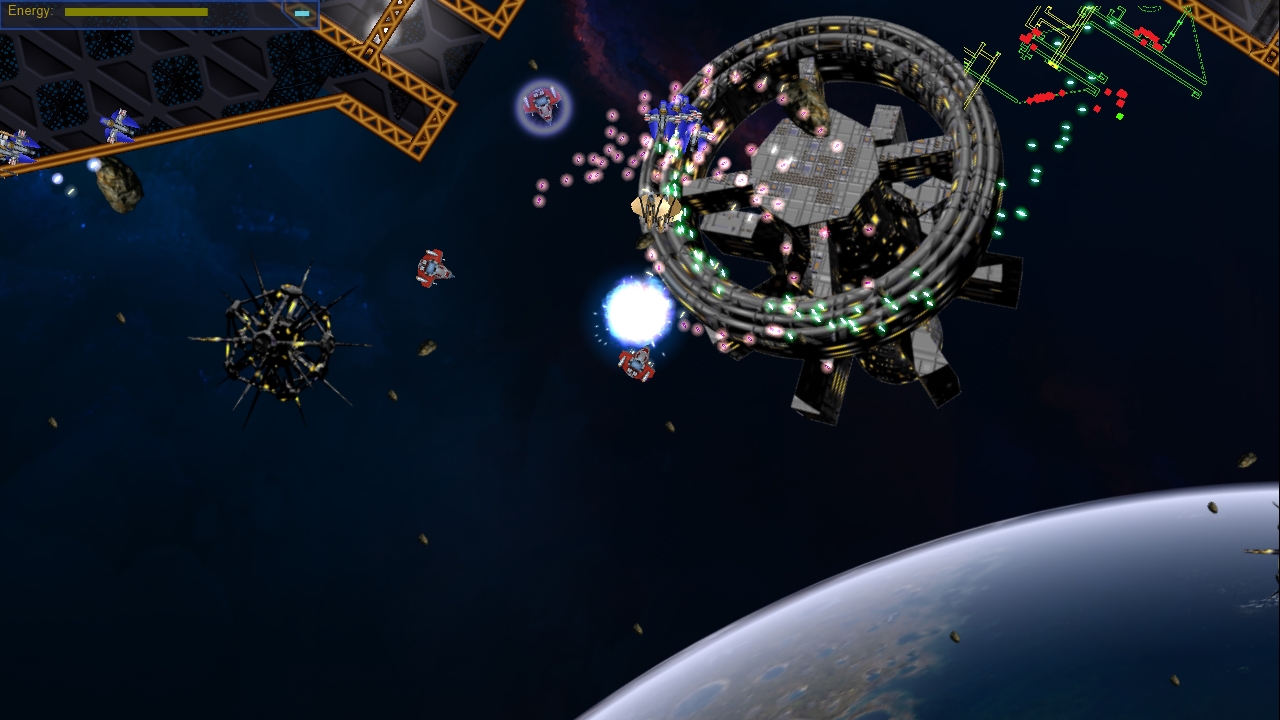 Phoenix USC Preview Demo Release This Saturday!
Hi,
I will be releasing the Phoenix Universe of Space Combat preview demo this Saturday (2-21-15). I have included several images of what the demo will look like and on release day I will post a video as well. You will be able to get a copy of the demo here or on the Phoenix USC website.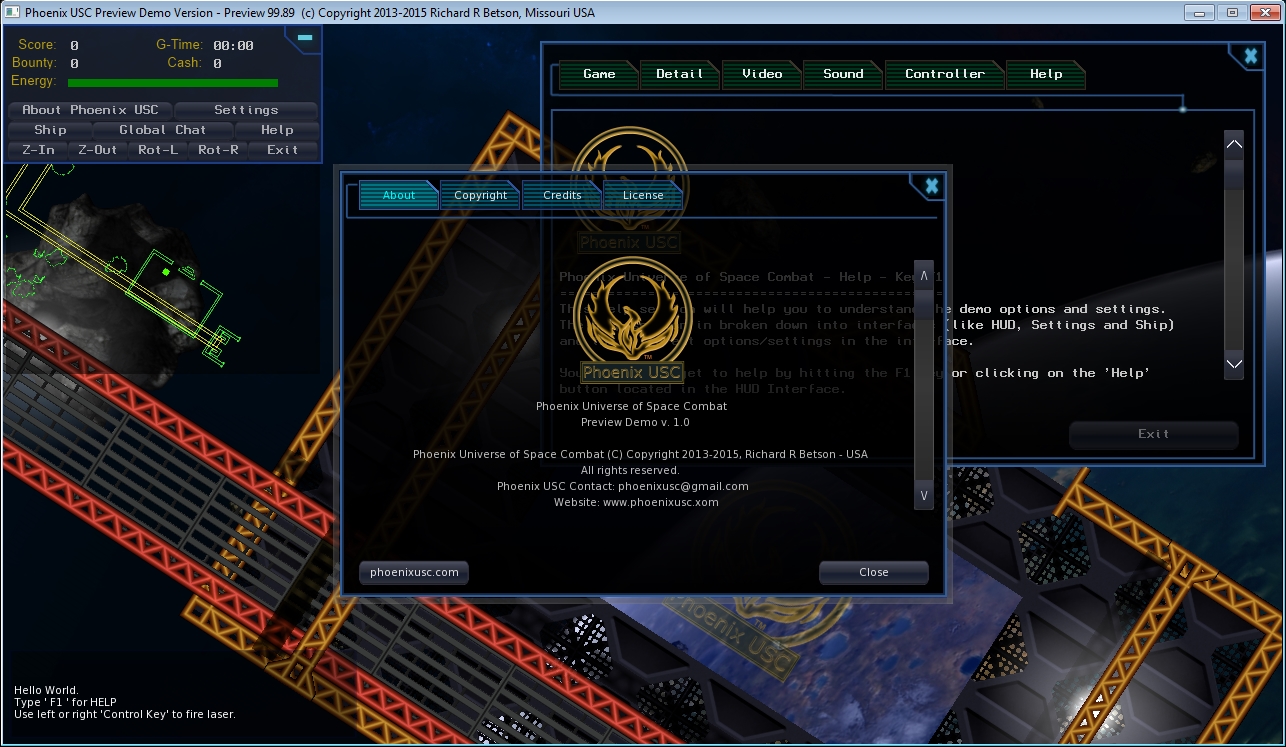 I have added the last interface which deals with 'about' information, copyright, credits and license. All of the interfaces are designed to be very easy to use and manageable using the custom built window based GUI system. When you first run the demo and launch the demo client you will see whats in the image above. All of the interfaces can be positioned (some cases resized) anywhere and the demo will save their states on exit. In the upper left you can see the HUD interface which is collapsible and can be positioned anywhere on display. Docked to it is the radar window which can be un-docked from the HUD and positioned and resized as well as zoomed. Below are some images of the demo map and game play.
The preview demo system requirements are pretty meager. A minim of 512mb of system memory and 100mb of hard drive space. The demo will work on any Windows XP - 8 system and supports DX 9 - 11 and OpenGL. No special video hardware is required and this demo runs well on my lowly on-board video hardware. A dual core CPU is recommended but, faster single core systems should have little trouble running the demo.
So get ready for this Saturday and I hope to see you in the Phoenix USC global chat (included in demo).
- Rich -