New ship selection and HUD interfaces and new player ships.
Hi,
This is a video update of the Phoenix USC preview demo featuring a new ship interface. This ship selection interface lets you choose from five preview demo ships. I also take ships Star Jag and Star Eagle - Gold for a little test drive. Below, I have also included a couple images of the new HUD and ships interfaces.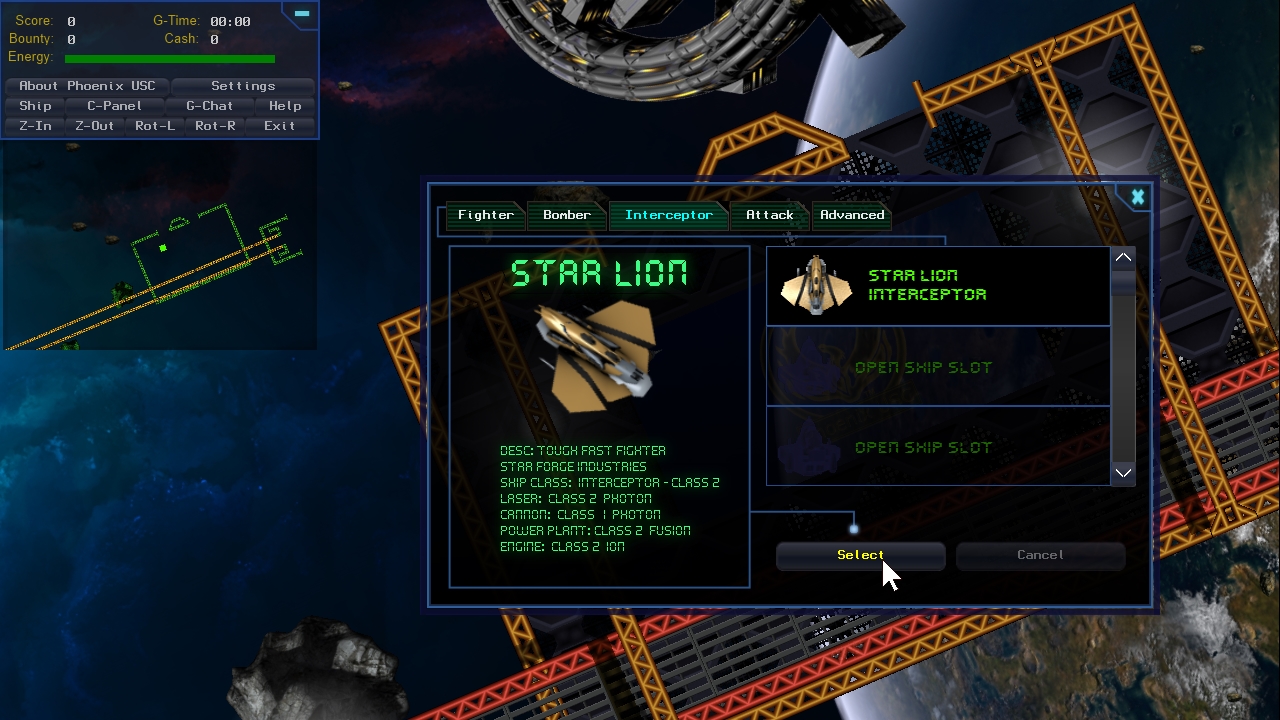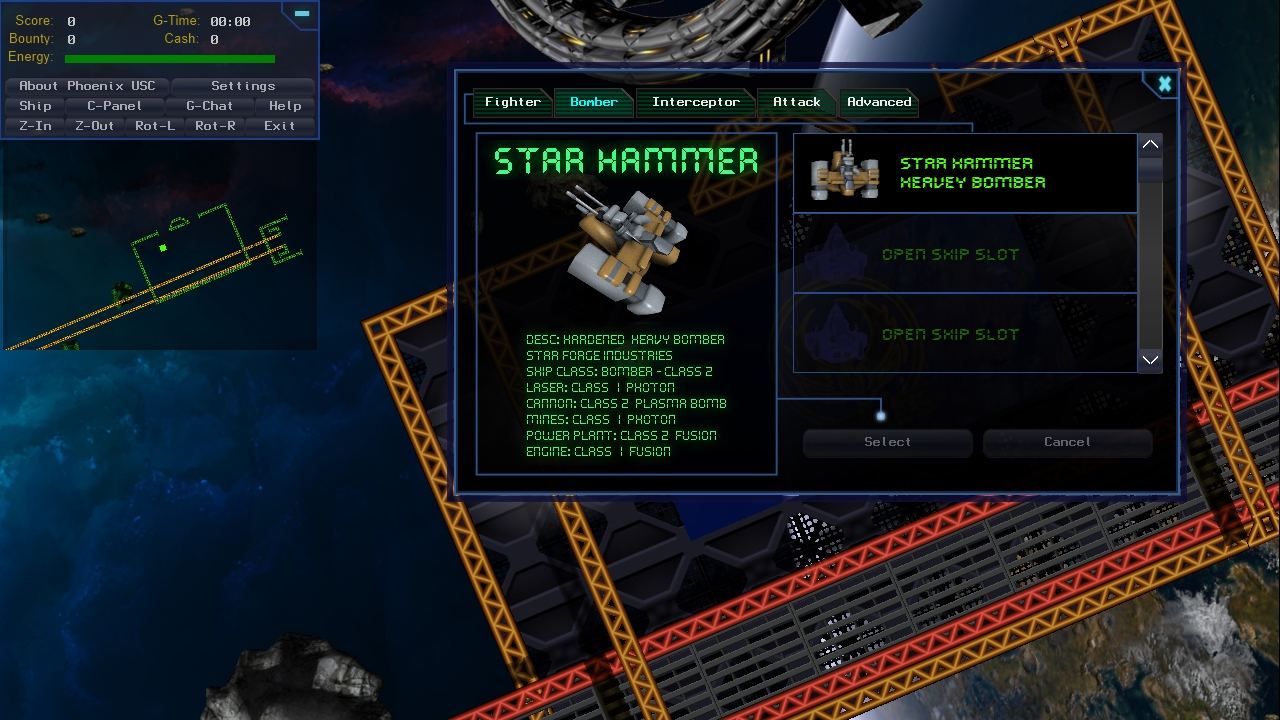 New player ships and new HUD and ship selection interfaces.
I am just a tad behind in development. I redesigned the interfaces to be easier to use and improved the look. The demo now only lacks a settings interface similar to the ships interface in design, a few teaks and adjustments to code and packing files for installation. So I am hoping to get what I need done over the next week. It's a small delay but worth it to have a nice looking and well running demo. :)
You can always stay up to date on my progress by following me on Twitter at @PhoenixUSC. Thanks for supporting Phoenix USC.
Richard Betson,
Creator of Phoenix USC