Hi,
Below are images of the new map size seamless background used in the upcoming alpha preview demo. One of three different background styles this map or arena size background spans the entire map featuring a stunning detailed seamless background.
I have also included images of the two other background effects, tiled background and a the new retro star field background effect. All of these background effects are available in the demo right from the HUD to make it east to switch.
I also wanted to mention that the sounds for the demo are in and working well and I have enhanced the bot AI, physics and weapons action. The alpha preview demo is coming together as expected and it wont be to long before I can make it available.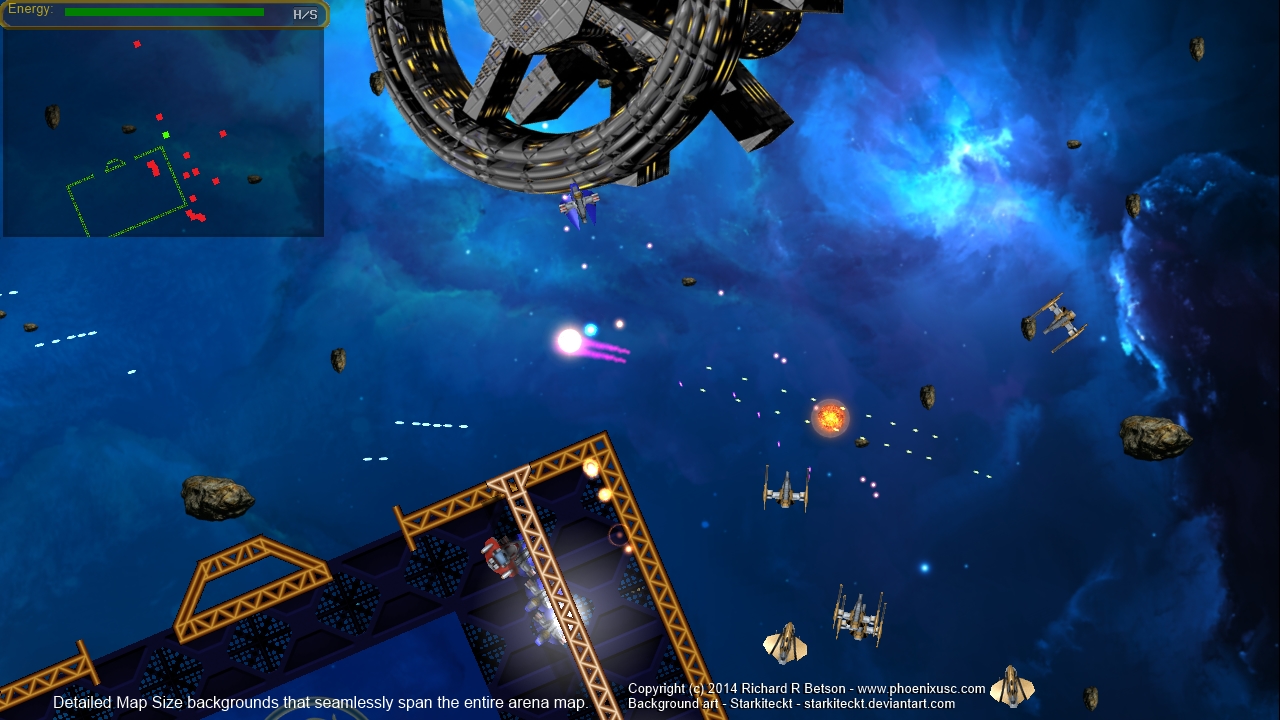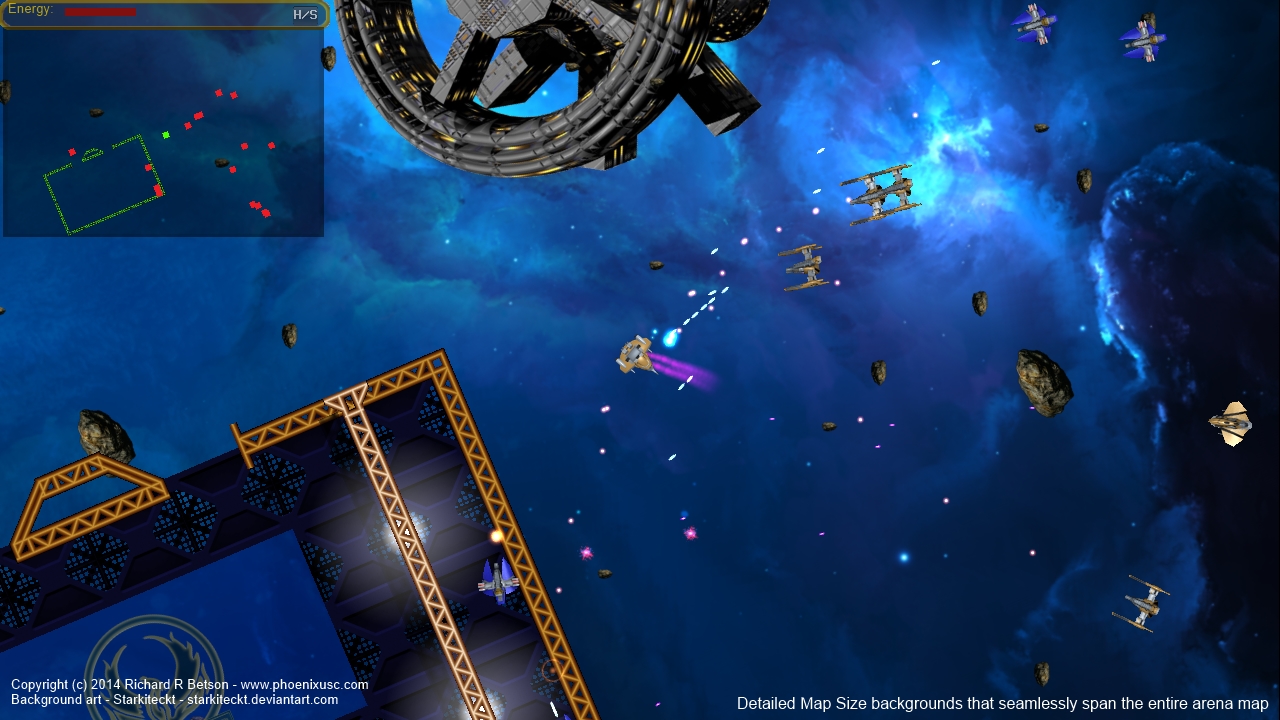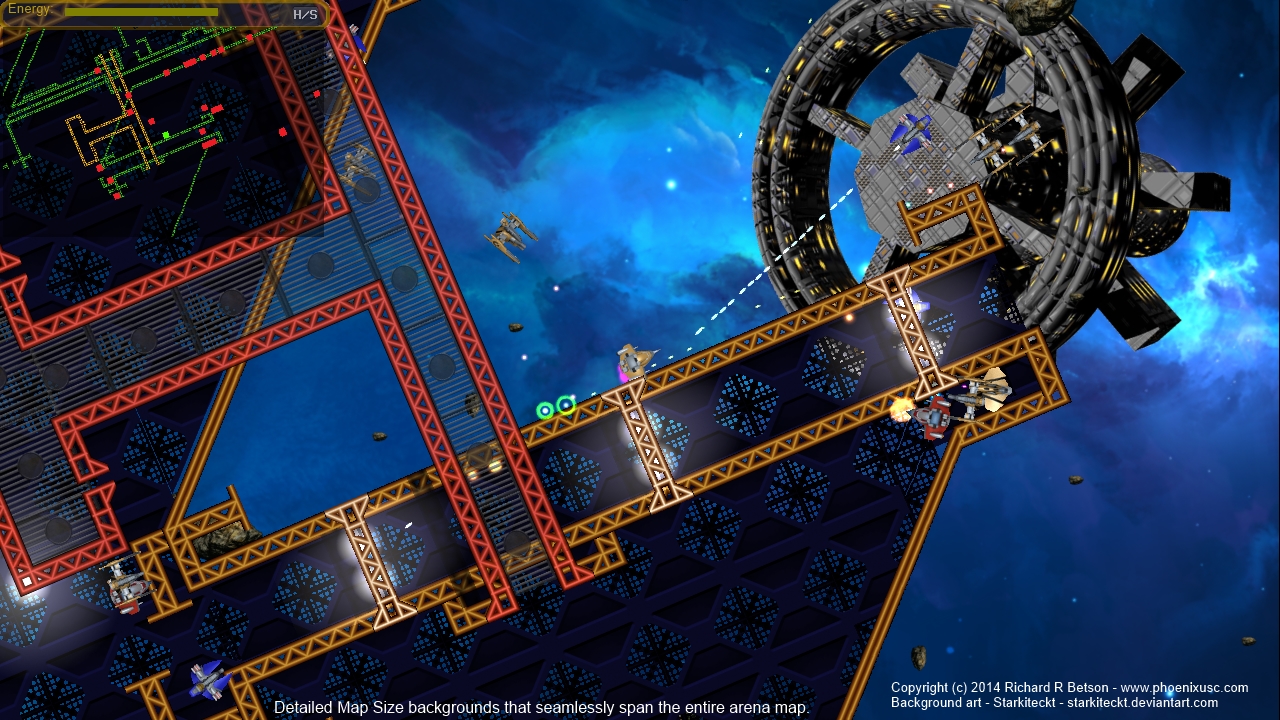 Images of new Map/Arena size seamless background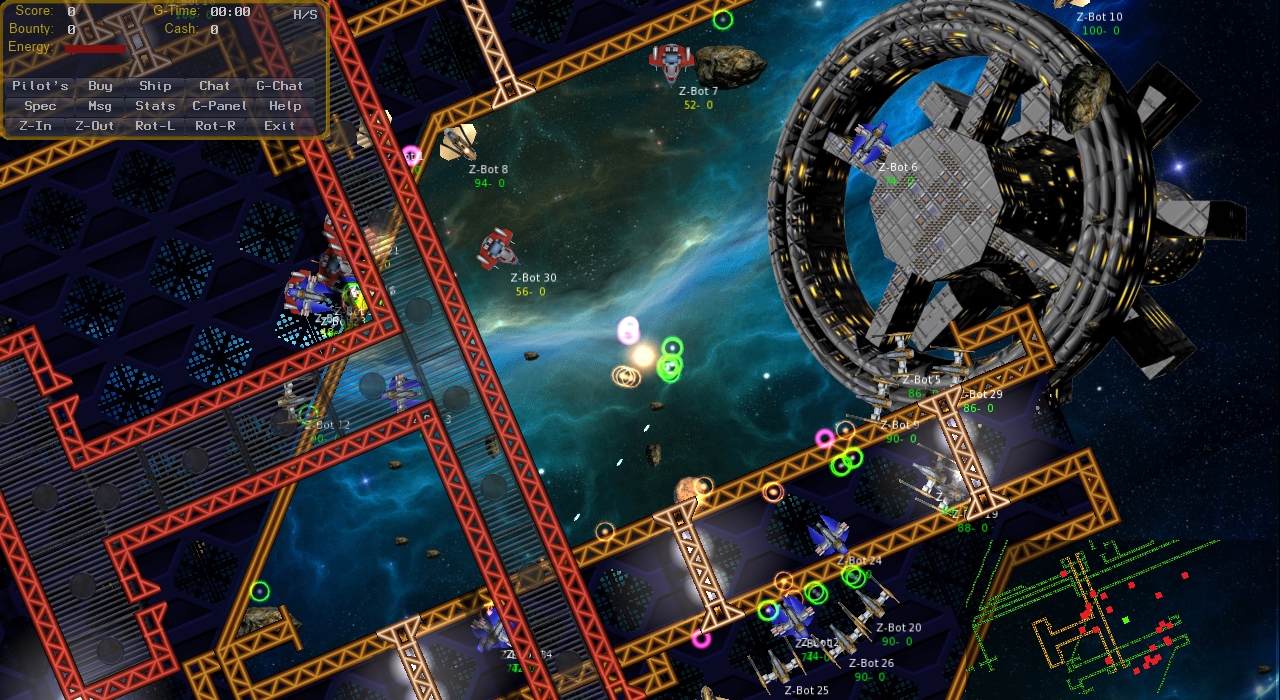 Tiled image background effect.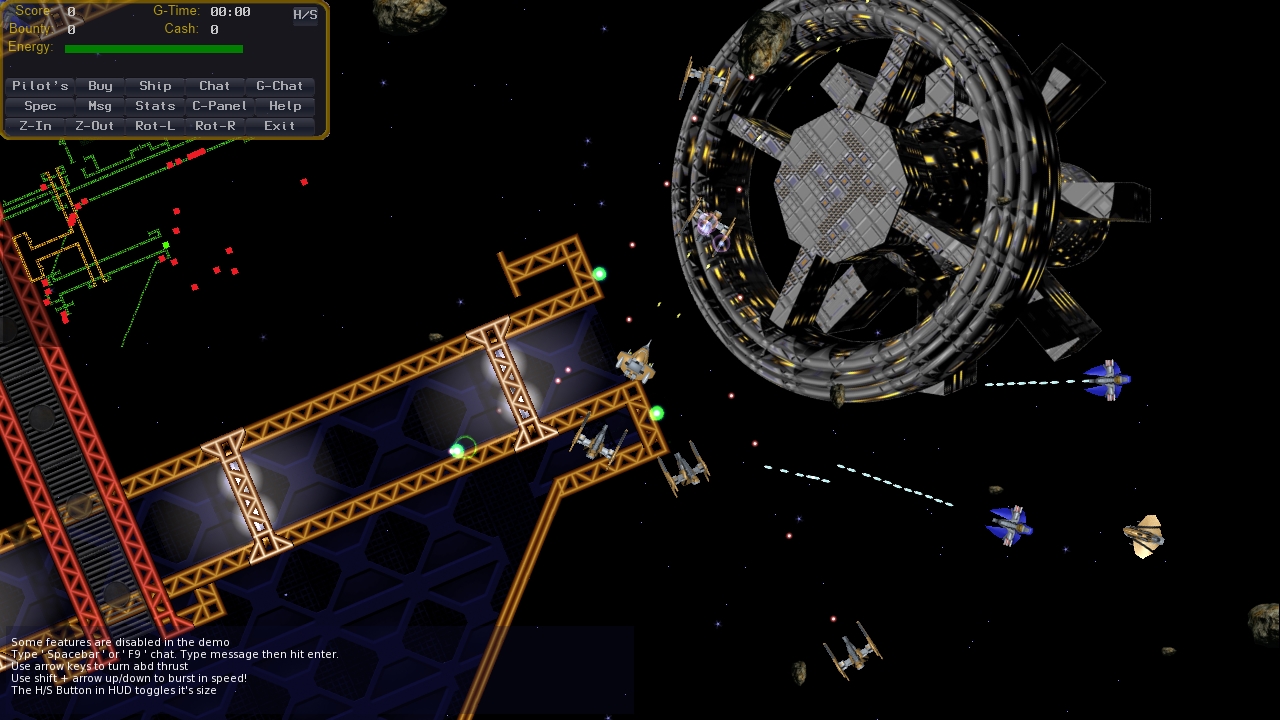 New retro Star Field effect.
I'll have a new update video coming out in the next week. Thanks for supporting Phoenix USC.
Richard Betson
Creator of Phoenix USC