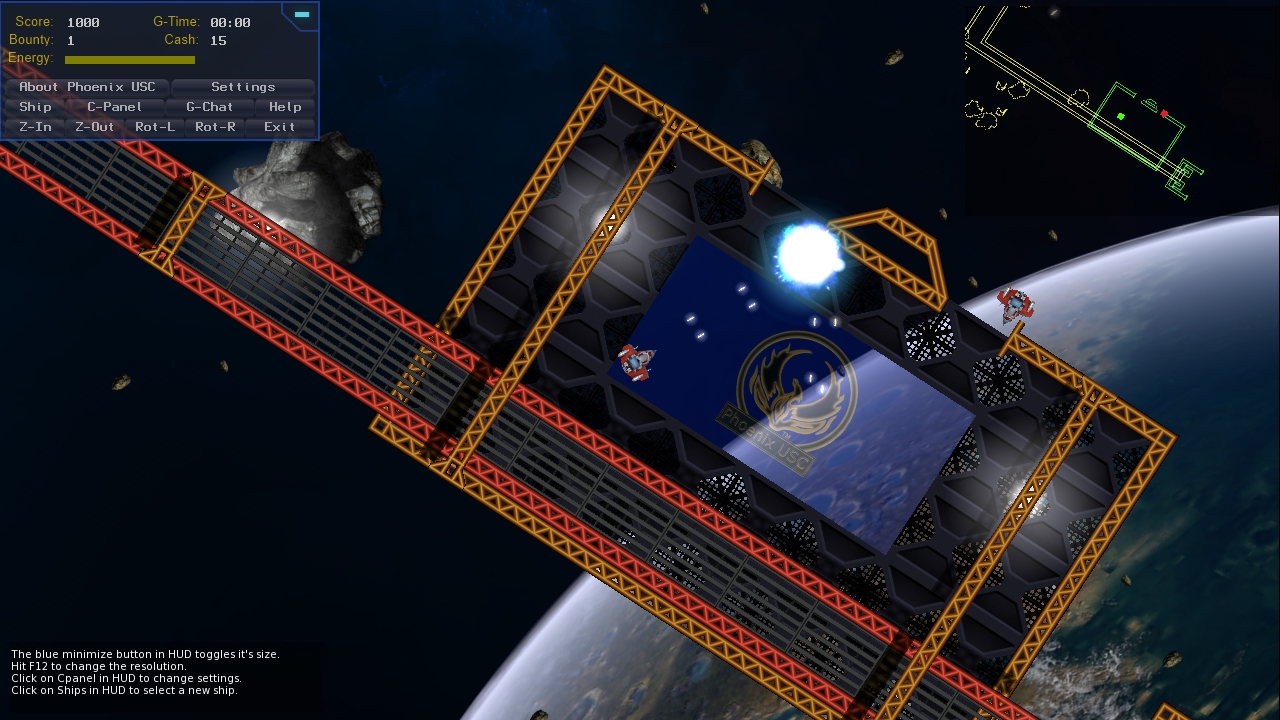 Phoenix USC Preview Demo
Release Date February 21st 2015
Hi,
I have been busy finishing the settings interface for the preview demo. The settings interface should be very easy to use and will allow you to alter all demo settings including the number of enemy ships, bot difficulty, video, sound and detail. I have also moved help to this interface that includes images and text and scrolls muck like a webpage (as see in the image below).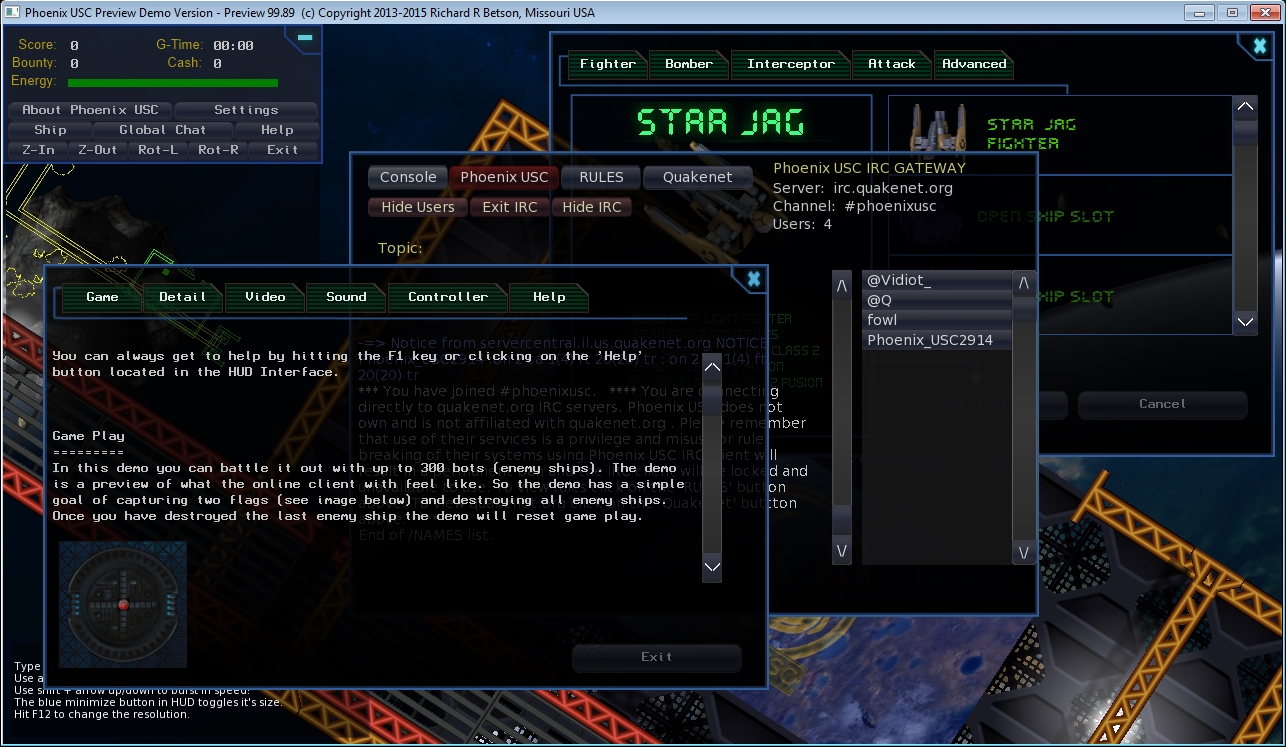 The settings interface will let you adjust settings by use of sliders and buttons. Most buttons in the interfaces either cycle through a set of options or toggle on and off. For example the image below shows the 'sound tab' selected in the settings interface. Clicking on the column of buttons on the left will turn the sound effects on or off. The blue speaker icons will play the sound effect (they are red when the sound effect is turned off) and the sliders will adjust the volume.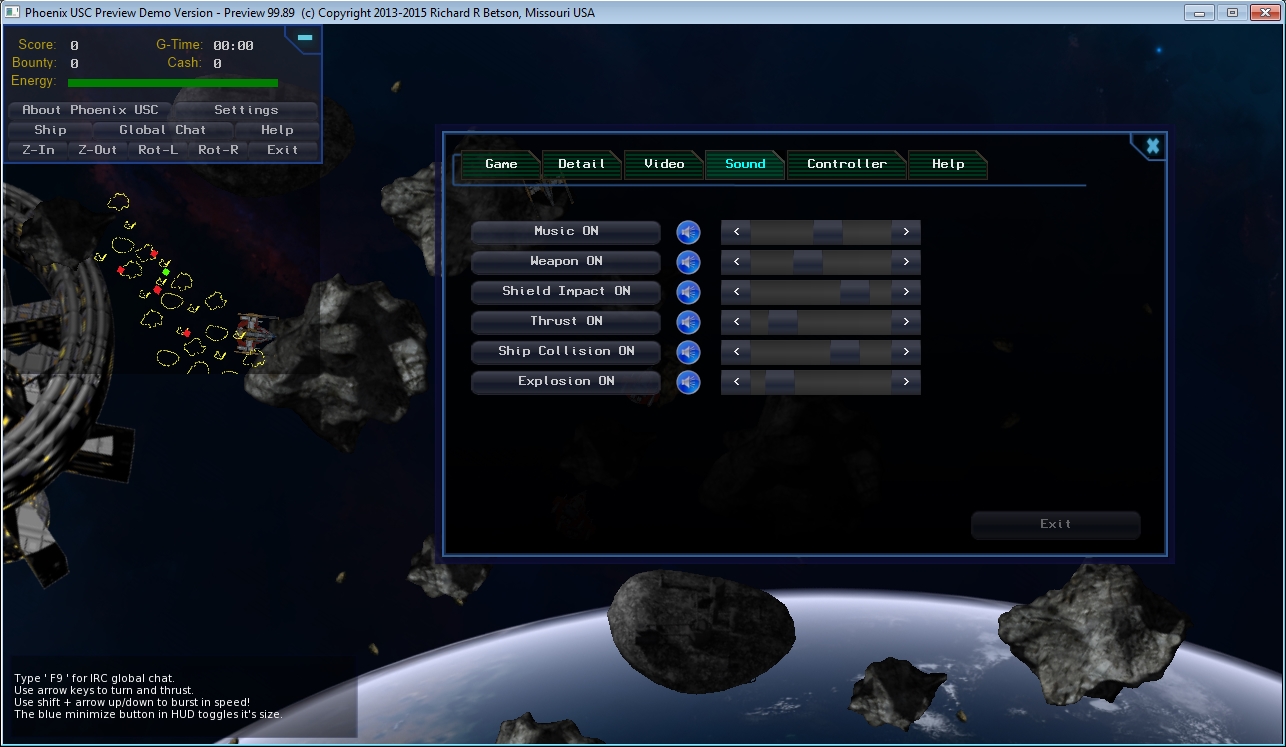 Development wise it looks good for a demo release date of 2-21-15. I have a few things to add and change but the demo is just about ready to go. I will be using Seven Zip for the installer and for most this should suffice. I will include detailed instructions on how to install and run the demo but for most it should be very easy to get the demo running.
Off to code.
- Rich -