Hi,
Below is image of Phoenix USC's new asteroids with collision. The asteroids are in belts and spread out throughout the combat arena. Asteroids provide a place to hide and a place to fight. The asteroids (as well as all other map parts) were made in the Phoenix USC map editor using the built in part editor. The editor lets you easily wrap any 2D shape in collisions.
My custom collision engine can wrap the irregular shapes of the asteroids allowing for weapons fire pass through points as well as niches to hide in.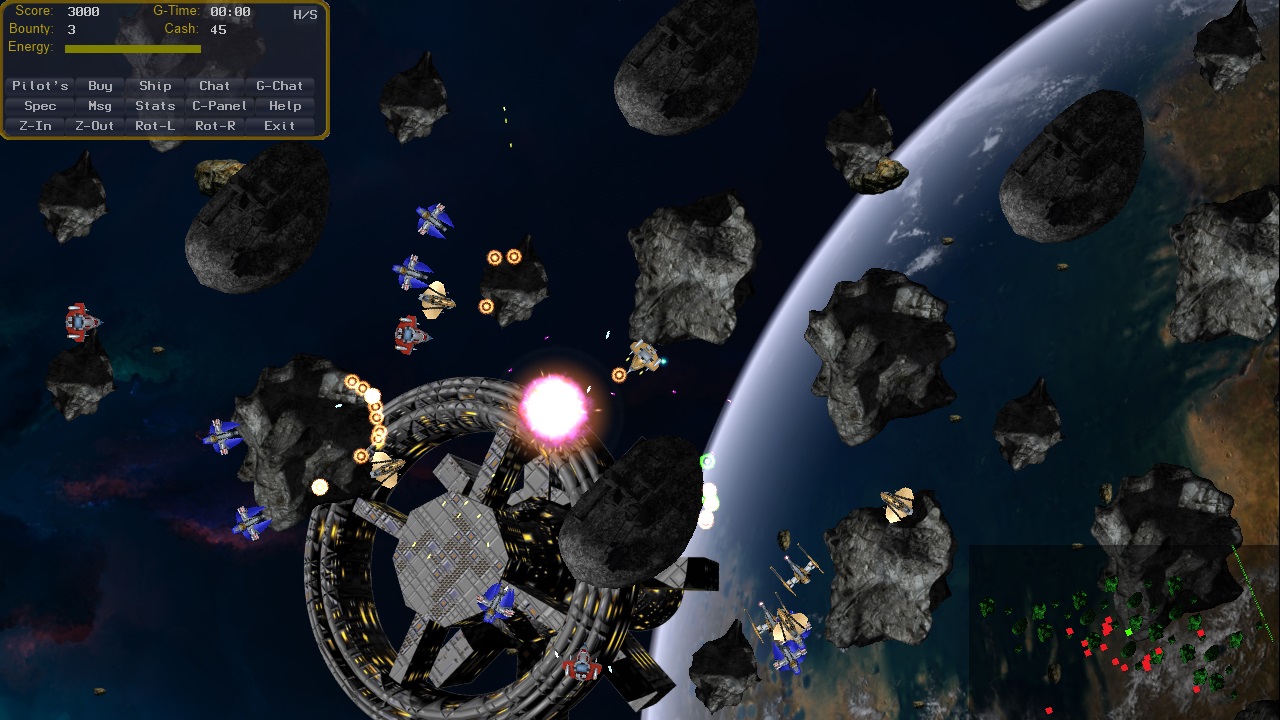 New asteroids with collision
I have added center mount weapons to player ships (blue weapons fire image below). This makes both wing mounted and center mounted weapons available. I will be adding mines next. All player ships will be able to use 3 types of weapons simultaneously.
I will also be adding a few defensive items for player ships such as repel, decoys and possibly stealth or cloaking. The items will depend on what works for the preview demo as Phoenix USC in an MMO meant to played online.
You can also get a look at the new explosion effect. I will be adding more colorful animated effects like this with particle animation.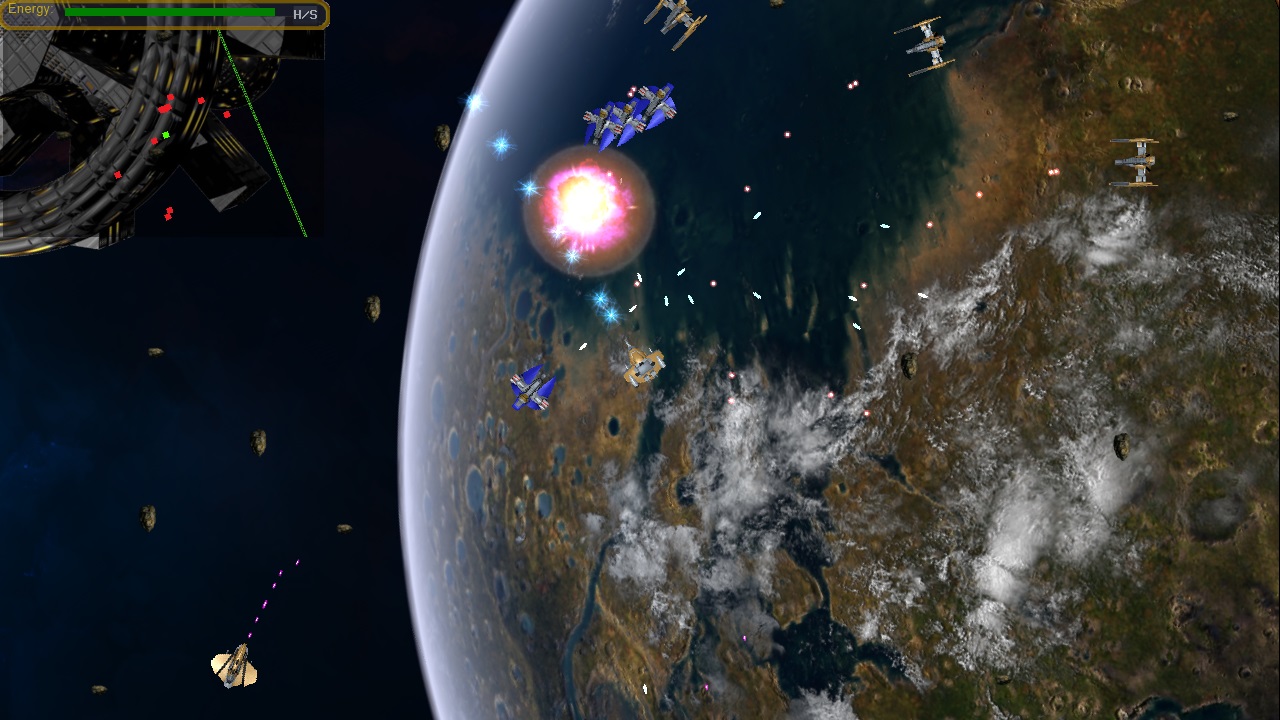 Center mount weapons and new explosion effect
I am pretty sure the preview demo will be available the first week in December baring any issues. I am making rapid progress and I am trying to include as many features in the demo as I can. Be sure to check back for progress updates.
Thanks for supporting Phoenix USC
Richard Betson
Creator of Phoenix USC