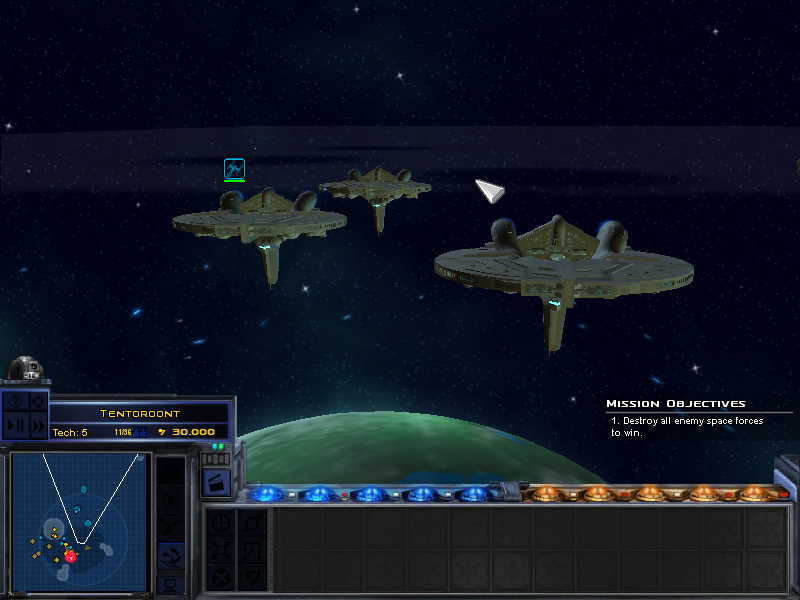 Every 1000 years, the Phoenix sets his nest, alongside himself within it, ablaze, and from the ashes of his old body rises a new, reborn Phoenix. But this is not a rebirth. PAW never died. This is a resurgence...
Greetings,
while the fearsomely armed Phoenix ships clash with the space-behemoths of the Tecteron, I will inform you guys about how the mod's doing and I will clear up the common misconception that this mod is dead. It can't be dead. Only every 1000 years Phoenix at War dies, only to be resurrected again. ;)
Now, I had a lot of other projects and stuff going on, so I wasn't able to dedicate as much time to this as I wanted, and for months I completely paused development, only to work on this mod and on ForceCorruption for some weeks and then pause it again. I did a lot of cleaning up. I fixed bugs and crashes, I experimented a lot, which is why I had little to make updates about here, which is why I decided to pause my activity here for a while. I refined my concepts, abolished some and introduced others. I have a more clear picture of what this mod will be at some point in the not-so-far future, and it's much better than anything I might have said in the past. It is more balanced, realistic and interesting. I have various new sources of inspiration that helped reshape and refine the gameplay.
In following articles I will be explaining more in-depth what concepts I have in mind. Some of the new changes you can already see on the screenshot above, at least 3 things you should be able to spot. And 3 of those are major changes that will improve the mod massively.
I have 3 main priorities while developing this mod:
1. Interesting gameplay: There will be 4 playable factions with distinct units and gameplay, as well as non-player minor factions. This will add a lot of variety, and many interesting battles. Additionally, these factions will be designed to play differently in a way that allows the player to choose a faction based on what they like the most. If, for example, they like playing ships that are simple brawlers, the Tecteron could be a good choice, or the Phoenix to some degree. If they like playing around with crazy tech and gimmicks, the Vuun and the Phoenix offer them a lot.
There will also, in a much later version, be a story campaign surrounding a large, over-arching plot that each faction will participate in in different ways. This means that one overall story will create 4 distinct campaigns that are still connected. This campaign will be designed and scripted with mostly gameplay aspects in mind, as well as variety, and also some exploration of the PaW-Universe, its factions, technologies, history and characters, in a way that will be interesting to the player and also helpful later in the game.
Another interesting gameplay aspect will be special abilities. This aspect I will milk for all it's worth. I will try to introduce many special weapons that are triggered by abilities, and I will be attempting to implement as many of the different factions' technologies as I possibly can, such as psychological warfare, psychic powers, AI-related abilities, wormhole travel, reality warping, nuclear and other superweapons, space mines, the list goes on...
2./3. Balancing and Realism, staying true to science: These two go hand in hand. There will be realistic advantages and disadvantages to all factions, units and weapons, all based on the background story and the concepts of the factions and weapons.
For example, due to both realism and balancing, lasers will have great range, be accurate and fast, but will have a low damage output against both shields and hull. From a realistic point of view, lasers are not the incredibly powerful, superior weapon that they are being advertised as. They have great advantages, and severe disadvantages, like all other weapons, all other factions, everything in the mod, but just like everything else in the mod the advantages will outweigh the disadvantages, to make stuff both powerful AND balanced.
Now, I know perfect balancing is impossible, but I will try to achieve a good balancing that makes this mod enjoyable independently from what faction you play and what units you use.
Production cost will not be a major tool to balance things out anymore, but will still play a role.
For example, hypothetically, if a Phoenix Battleship would cost about 22,500 credits, a Tecteron battleship would cost about 17,000 credits, a Cadanian one about 19,000, and a Vuun about 20,000.
Thank you for your attention, and stay tuned for more updates soon!
spaceship