When it comes to attacks and skills, we don't really like RNG, so we've decided to put RNG in a bigger mechanic called The Darkness, but get rid of it in attacks and skills. Why?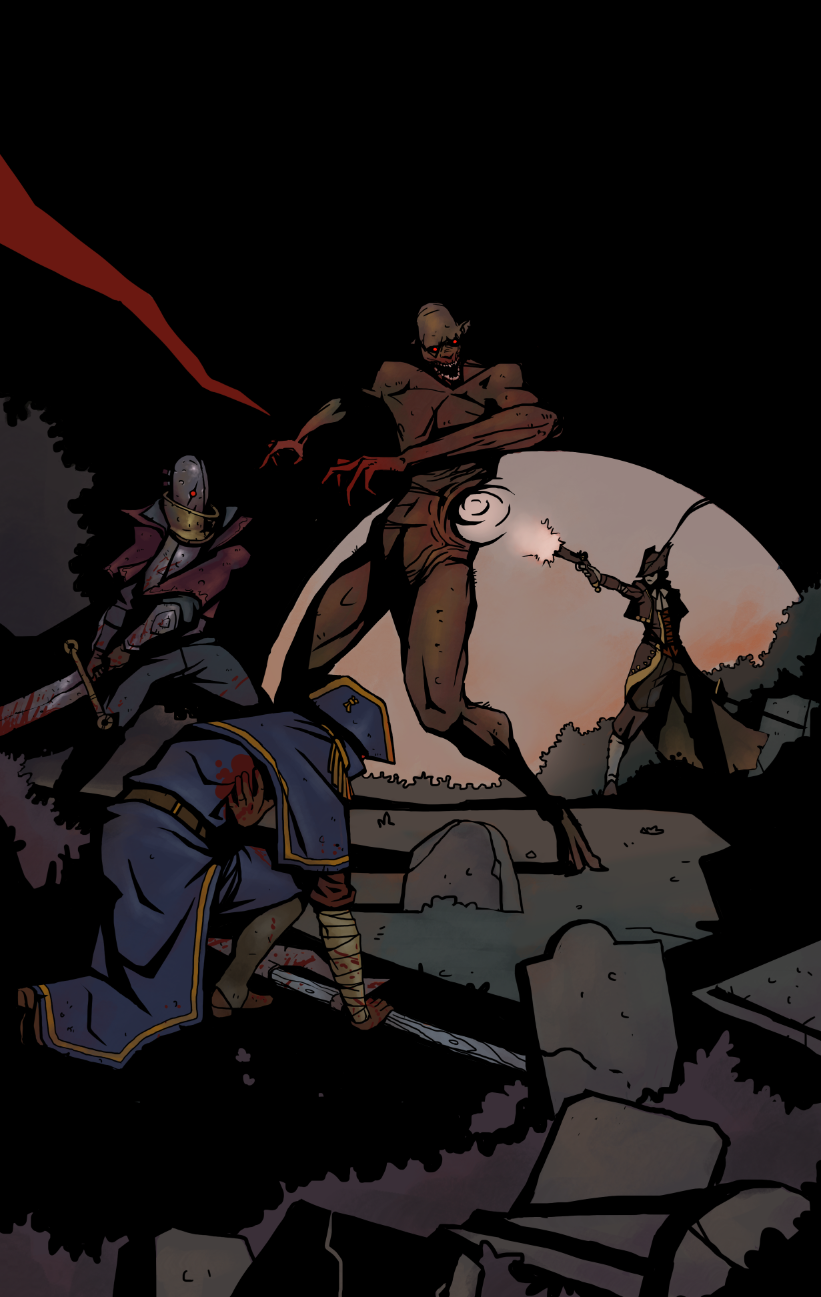 Tactical games are all about careful planning every move, having plan B and C if something goes wrong. But classic RNG can literally destroy your backup plans up to Z…unless you already run out of guys that can do something. In Alder's Blood if a gun deals 3DMG and the enemy is in range, the enemy WILL receive 3DMG, period. No more "surprises" and "deal with it" philosophy.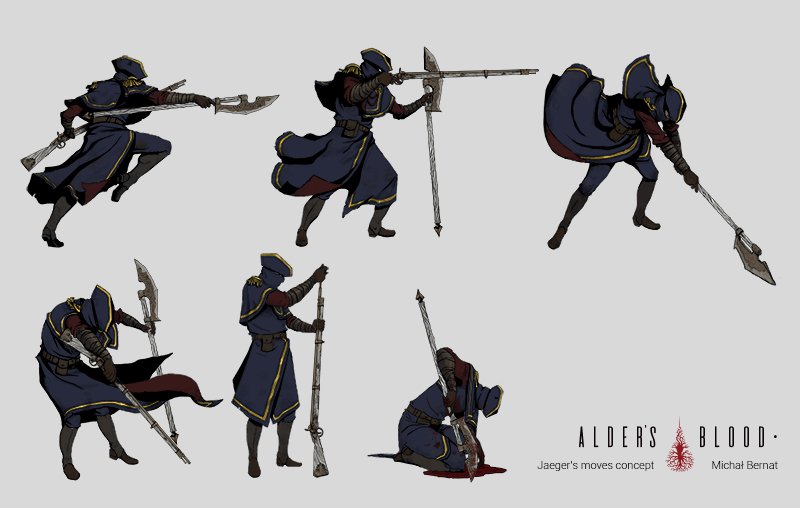 While posting this image, suddenly, a song by Maroon 5 came to my mind. The screenshot shows moves concepts for one of the hunters for Alder's Blood. His name is Jaeger. "He's got the moves like Jaeger!"?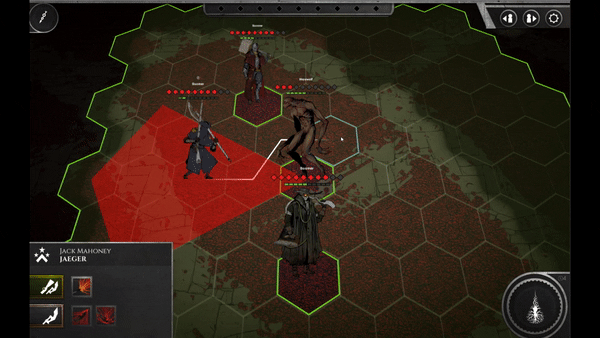 Gif showing a very early look of the game.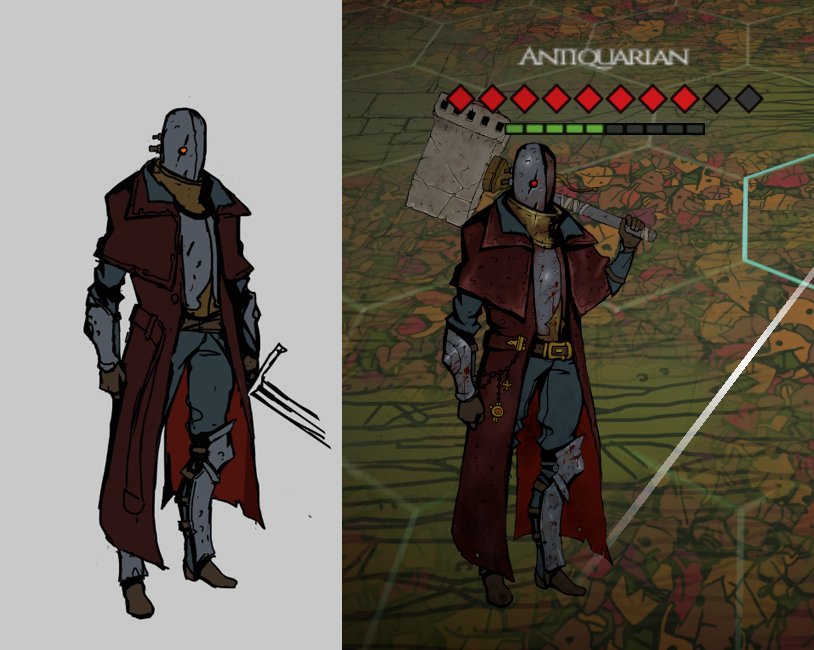 From a sketch to a finished game asset. Antiquarian hunter for Alder's Blood.

The Darkness is the only big mechanic that will use some form of an RNG system. We will talk about it more in a different post, but just to tease you: The situation on the map won't be static, things can change drastically while you play and they will change according to your actions.
To find out more about RNG, The Darkness, Stamina system and Senses, visit our blog: Aldersblood.com
You can also follow us on Facebook: Fb.me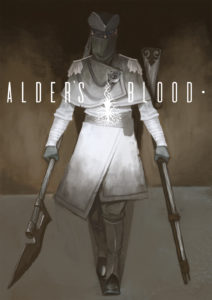 See you soon!