After a lot of work, Phasewarp is finally out.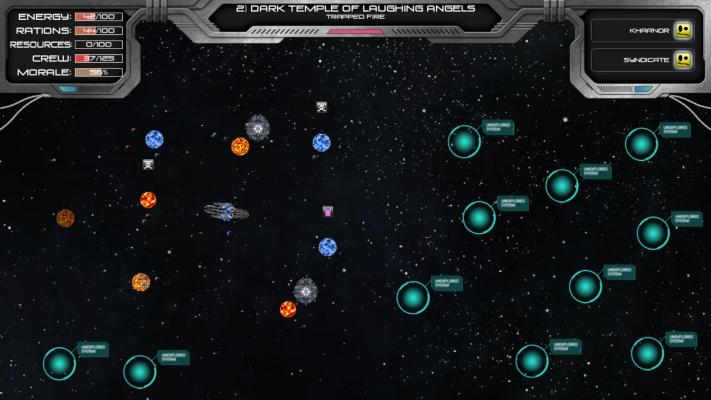 Phasewarp is a cross genre game primarily focused on exploration, adventuring and space combat. In story mode you will pilot starship Titan, the most powerful ship ever built by humans, unfortunately during Titan's maiden voyage, everything went horribly wrong and you are now stuck on the opposite side of a collapsing wormhole with a wrecked ship and only handful of crew. Your goal? Find your way back to Earth while encountering strange alien races and trying to survive whatever universe happens to throw at your way.
Features:
Fast paced newtonian ship duels on varied battlegrounds.
Multiple game modes, play campaign or battles versus enemy ships.
Exploration, explore strange new sectors and meet new alien races.
Survival, survive being stranded to unknown parts of space with your only goal: reach back to planet Earth no matter how long it takes.
Resource management, you are cut off from your usual chain of supply, so it is up to you to find what you need to keep your fleet running, whatever it takes.
Fleet management, recruit new ships to your fleet as you head closer towards planet Earth.
Choices have consequences, did you ally with someone's mortal enemy? Prepare to face the consequences.
Hidden fun stuff, discover dark secrets of the universe, some more horrible than you can imagine.
Procedurally generated universe, universe is different on each playthrough granting huge replay value.
AI factions will do their own stuff regardless of player involvement.
Quests, complete quests for different factions and earn their favour.