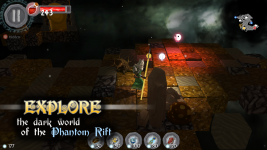 The Phantom Rift is a large, multi-part overworld with many characters to talk to, dungeons to conquer, secrets to find, side quests to embark on, and more. This world is a dark, ethereal place coursing with powerful magic.
The battle system in Phantom Rift is heavily inspired by Mega Man Battle Network, featuring elements from card battlers, real time action/RPGs, and turn based RPGs.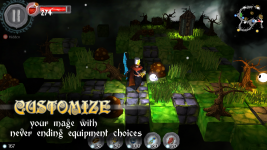 Another cool element of Phantom Rift is the equipment system. Featuring thousands of equipment choices, all equipment is represented visually on your wizard, for maximum customizability. From armor to capes, crows, priest hats, backpacks, swords, staffs, wolf pelts and tons more. But not only can you customize your mage visually, but statistically as well, which will be very important in choosing how you want to play.
There's tons more to Phantom Rift that we'll share later in the following days and weeks as we get closer to launch!