Perturbia, Now on Kickstarter!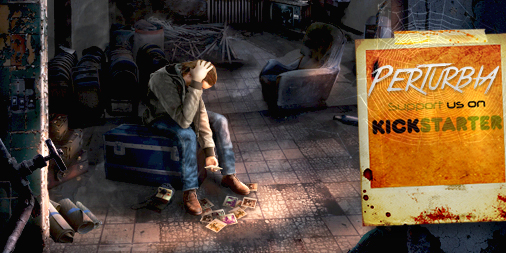 The most terrifying game that you will never win is raising funds on Kickstarter. It's your opportunity to get the game for a discount price as well as to be part of the development process. Are you ready for the challenge? We are not kidding, its old school hard!
To help fund the final stage of development, Imaginary Game Studio has just launched a Kickstarter campaign for $18,000. For further info, check out the campaign page.
Wanna give it a try? New extended demo!
Perturbia extended demo is available to download here. It includes three complete scenarios that features three puzzle-solving challenges, as well as an old-school shooting mini-game.
More info at: www.perturbia.net | Facebook: /Perturbia | Twitter: @perturbiagame