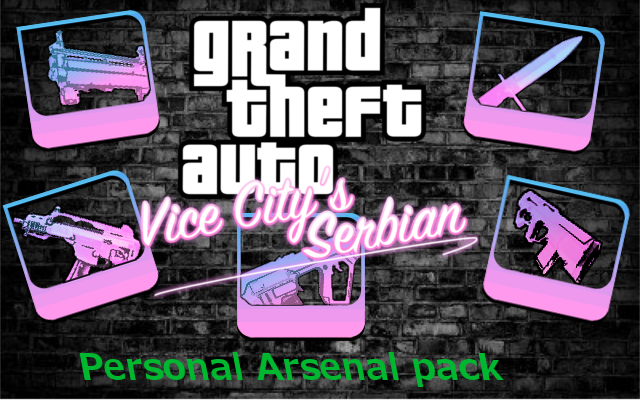 Have you ever wanted some military grade hardware to help you burn through several scrubs as you climb your way to the top of the food chain? Well lucky for you, Ammunation has deposited five unique weapons into your gun closet!
Bullpup Shotgun - This powerful scatterblaster makes up for it's slow pump action mechanisms with far range and excessive damage. Works best when used in long alleys.

Special Carbine - 30 bullets are all you need to eliminate a huge crowd of enemies. The Special Carbine fires fast rounds at a decent range.

Advanced Rifle - The stopping power of this high tech rifle will give you the tactical advantage when pushing back the opposing gang. Long range and low bullet scatter makes this is proper replacement for a low-end sniper.

Assault SMG - Lightweight and lethal, the Assault SMG allows you to take down enemies without letting a heavy weapon slow you down. Fits nicely in travel bags.

Cavalry Knife - Stainless blade. Tight grip. Barred protection. The perfect knife.
Also within the next coming weeks there will be a patch to the 1.3 beta with new content, fixes, and upgrades. You can also expect some new DLC packs in the near future too!