A lot big features have been added to the game in the past week. Read all about them in this dev blog.
Persistent Items
Survius build 0.2.0 came out a few days ago and that version added a feature that will change the way you play this game: Persistent Items.
Objects that are placed by players, like tents or obstacles, will stay in the game even if that player leaves. That might not seem like a big thing, but since this game does not use a dedicated server implementing this was a challenge.
This opens up new gameplay features. You can now scavenge the island for tents from other players to steal their inventory (tents can store items). But this also means you can fortify a house and when you login later those obstacles will be still there.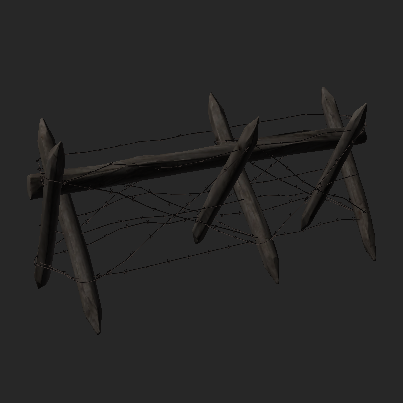 These obstacles can be crafted with 8 wood logs. More craftable items will be added and I am open to suggestions!
Doors
All buildings in the game now have doors. These doors can be opened and closed (network synced) which makes running from zombies a bit easier. The only building without a door is the church.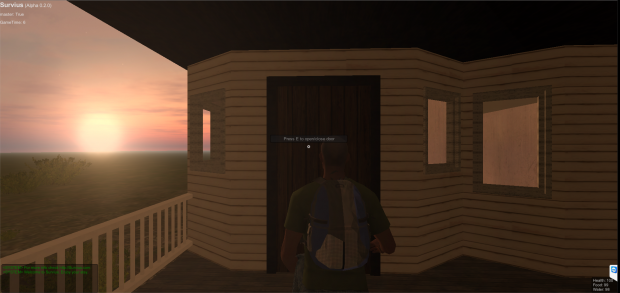 Opening and closing a door also makes a sound, so you can hear when someone enters the building you were just looting. At night you could also place an obstacle behind a door to keep other players out a bit longer. I say 'a bit longer' because obstacles can also be removed. But removing them takes time, and during this process they are vulnerable to attacks.
Auto Updater
Since build 0.2.0 the game has an Auto Updater (Windows Only!) which detects if a new version of the game is available. If an update is found, it will automatically start downloading it and start it's installation.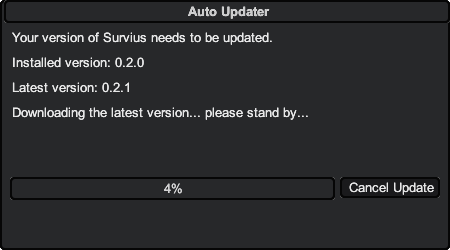 Mac and Linux users will get a message they need to update (manually) when an update is available.
Download
You can download the game at Survius.com
Bugs and suggestions can be posted on the forums: Survius.com