Hi!
I never came back this fast, it's a miracle!
Today's devlog will be a bit smaller: I'll talk about another character who is meant to be the protagonist's friend.
Idea
The idea for this character came from the necessity of having someone that was just a friend to the protagonist, and someone who had little ties to the other characters as well so that they all could grow a friendship together.
At the company, she works in a different section than the protagonist, and this allows them to have a more spontaneous friendship where they can associate themselves with new friend groups and people whom they wouldn't normally talk to.
Personality-wise, she's very outgoing, confident, and is not afraid to approach someone (spoiler, that's exactly why they met). She likes to gossip but knows how to respect people's integrity, although sometimes her own is not respected by her work colleagues.
She grew up with minor setbacks, but now that she's the protagonist's friend, she will have to deal with the consequences of life-changing events and difficult hurdles. And that's just the way it is based on anime logic : D
(don'ttakethisseriouslyplease)
Concept
Because her personality was already decided, I didn't dwell too much on the concepts, although I would've liked to experiment more on body shapes.
I started working on the face. I wanted her to look approachable but still have that spark.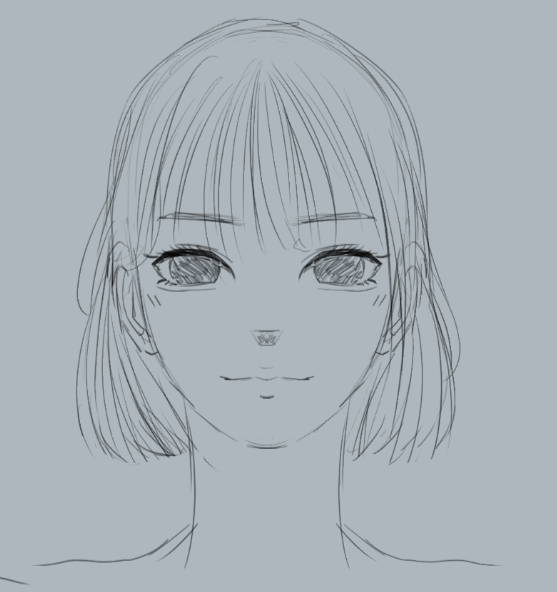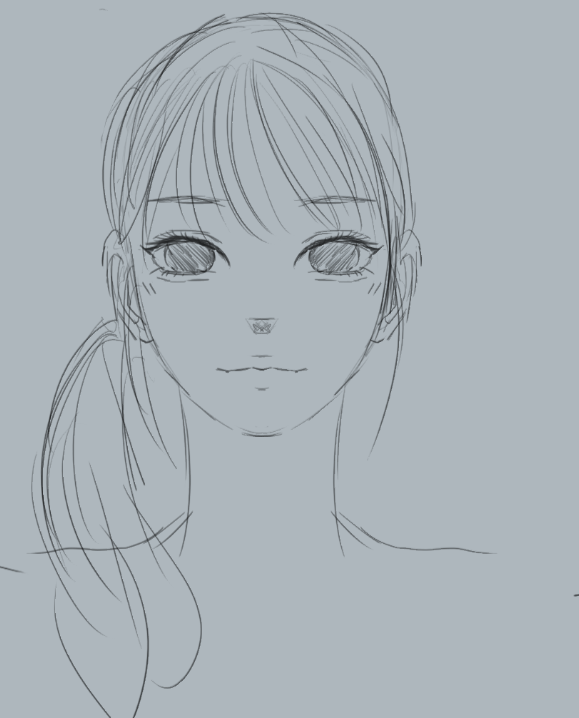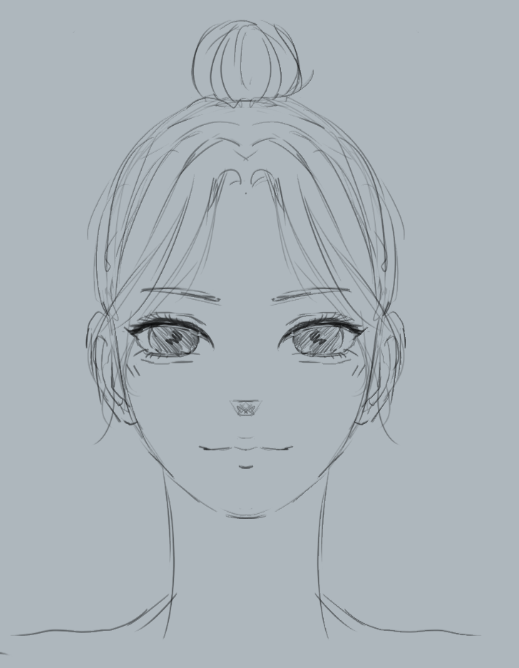 The pose came naturally so instead, I decided to spend time messing around with her clothing, but I ended up choosing the first one anyways...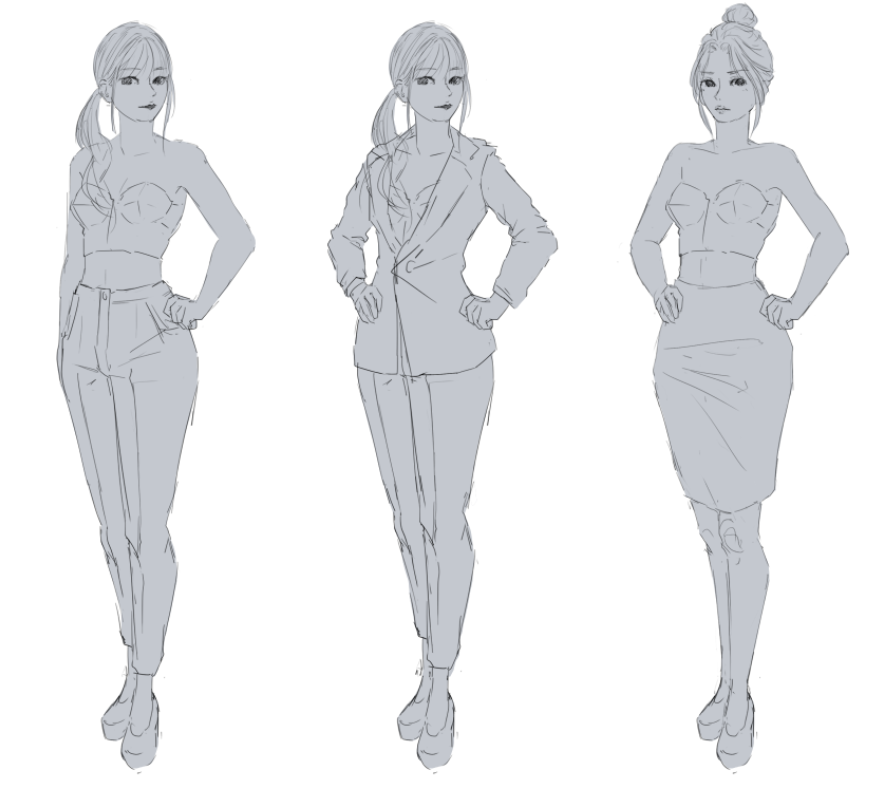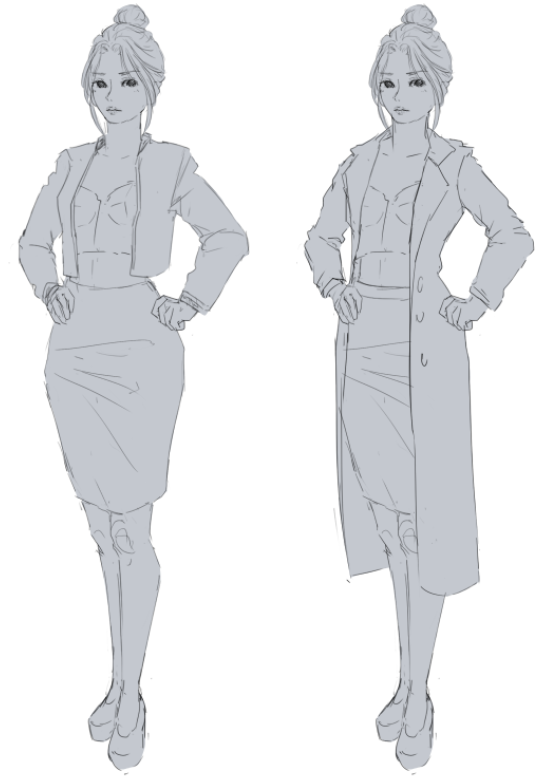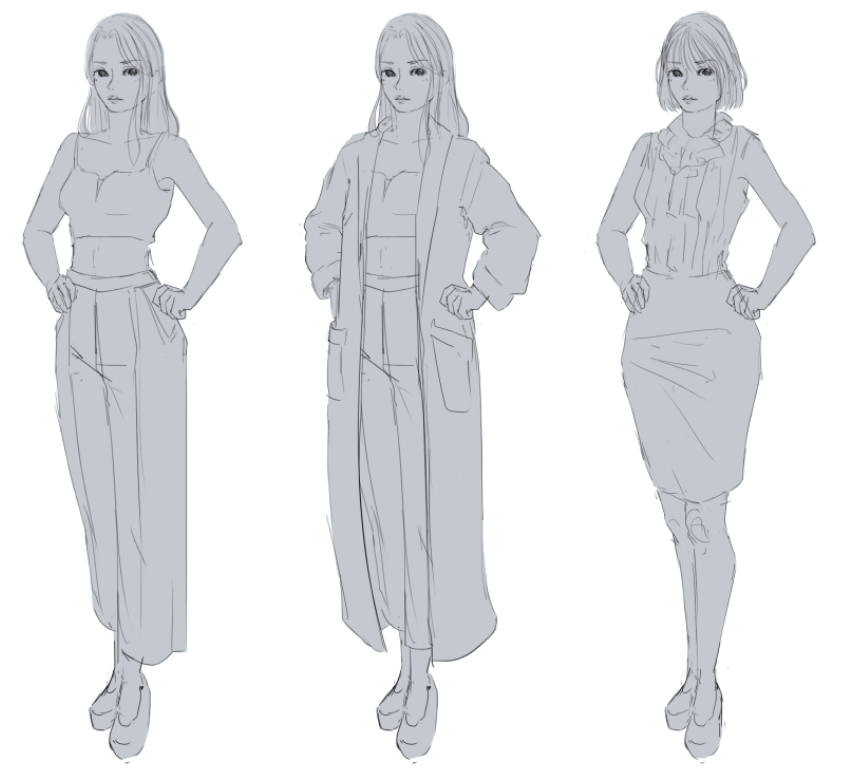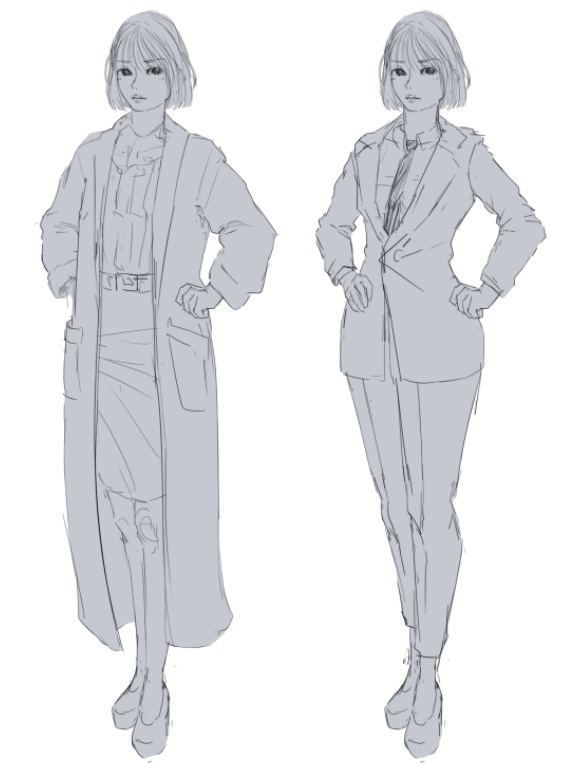 To end the concept phase, I did some color studies to get a better feel of her. Although I have to say...color picking is really really hard, my god...
I ended up not using any of these colors for the final design. :' D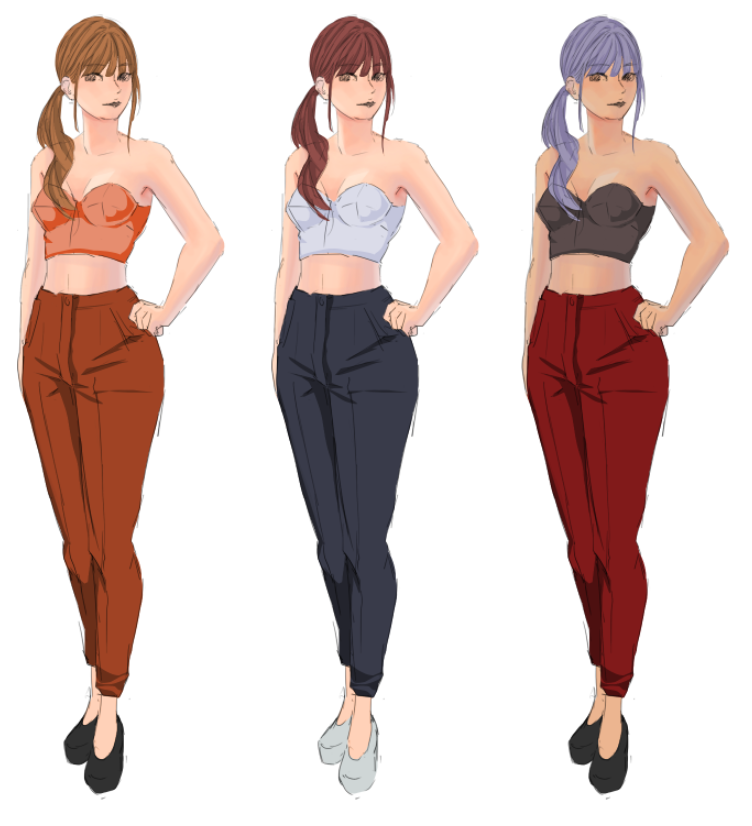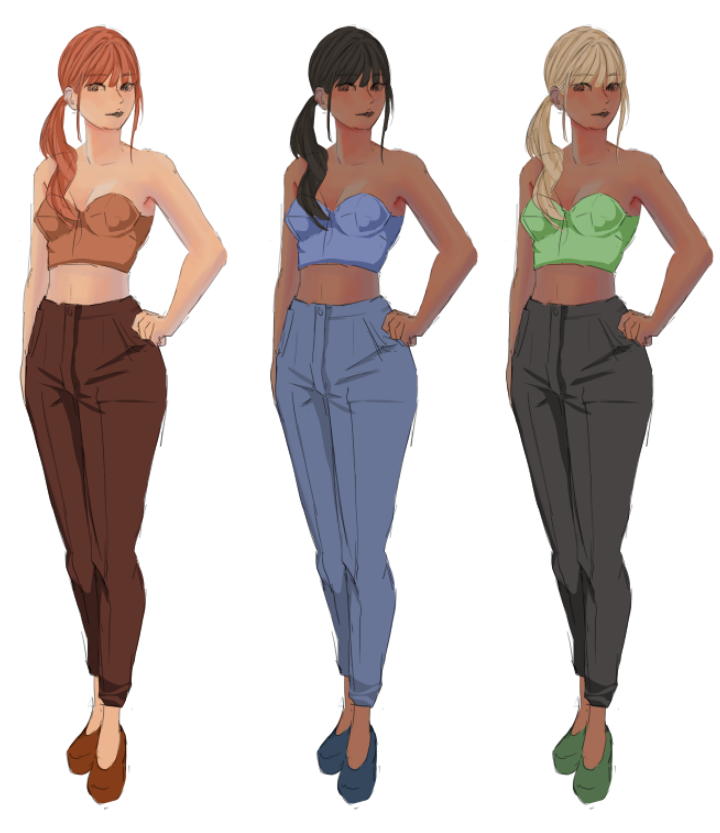 I'm ending the devlog with the lineart again :3

That is it for today!
Thank you for reading, bye bye!