The Making of Wartile
Hi everyone.
With this short article we just want to show some of the creative processes that we have been through in developing Wartile from Concept to our Closed Alpha on steam.
We have setup this article as a series of pictures with only a few comments, creating a more visual journey of all the things we have been through. If you would like to see the full development log please, visit our Forum thread at the Unreal development Community

Initial idea of creating a game inspired by the feeling of playing with miniature figurines.

Setting up a small board game where we could test our ideas before moving into the engine.
Understanding our placement at the market and setting our first prototypes.
The game is playable and we begin to adjust game features and art direction.
With Wartile having a different game phase than any other game, like a mix between real time and turn based, finding the right way to make the animations turned out to be challenging.

We started to move our character models through the pipeline and here is part of the process it takes translating a concept of a character into a 3D model.


Figuring what is up and down in you game is also crucial so we made a extensive and illustrative design document.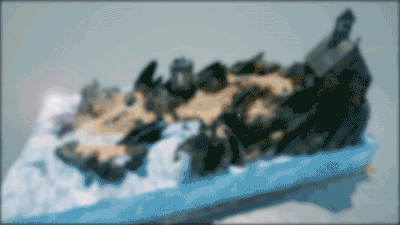 We started to nail the look and feel of the Wartile battle boards.


Attending exhibitions and meet our audience is great and inspiring and also when we get the chance to drink Wartile Warriors in the evening sponsored by Epic & the Unreal Engine.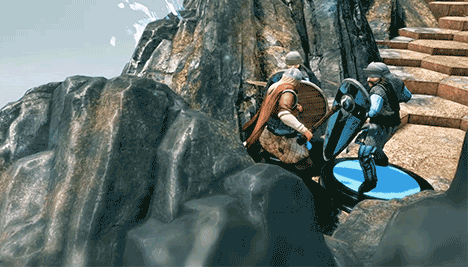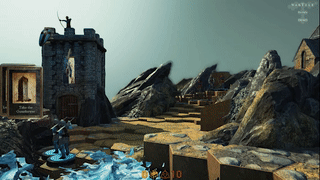 The game starts to shape up. We have characters, cards, AI great and a great visual presentation.
We start focusing on the multiplayer experience with the new Multiplayer board Helgafjell, here with a time lapse of how we build it up in the Unreal Engine.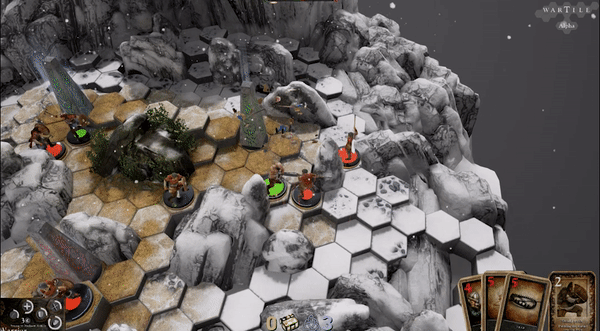 And we get the chance to test it .. and test it again and again and again.
Taking a look at our equipment system where you can apply new armor pieces or weapons to your warrior figurine.
Bringing us almost to our present state, where we are running closed alpha sessions on steam in order order to collect feedback from our awesome players enabling us to improve and polish the game for even better experience. It have been a long journey, but we are really excited about the future of Wartile and hope that you are as well.
Would you like to try this real time strategy game with an exotic mix of turned based elements then sign up to our Closed Alpha and help us make Wartile even better.

#bd081c none no-repeat scroll 3px 50% / 14px 14px; position: absolute; opacity: 1; z-index: 8675309; display: none; cursor: pointer; top: 7144px; left: 79px;">Save
#bd081c none no-repeat scroll 3px 50% / 14px 14px; position: absolute; opacity: 1; z-index: 8675309; display: none; cursor: pointer; top: 350px; left: 20px;">Save