Hi SlieDB o/
Thanks for having us! To get you in the right mood for what's about to come I would like to start you off with our brand new Video Trailer, introducing players to the main storyline thread we're building behind the scenes.
Ethernalis has evolved quite a lot over last couple of months - we have met with many, many players thanks to the legendary kindness of the Comic Con Admins at OxCon and we took on board every scrap of advice we got. With your help we have designed and added many new enemies and items (some of your brilliant ideas are featured on my twitter feed: Twitter.com )
We have also celebrated the biggest UI update yet when we have launched our Desktop PC client (up until now we had Win and OSX mobile ports) - bringing the game a little closer to our cross-platform RPG dream.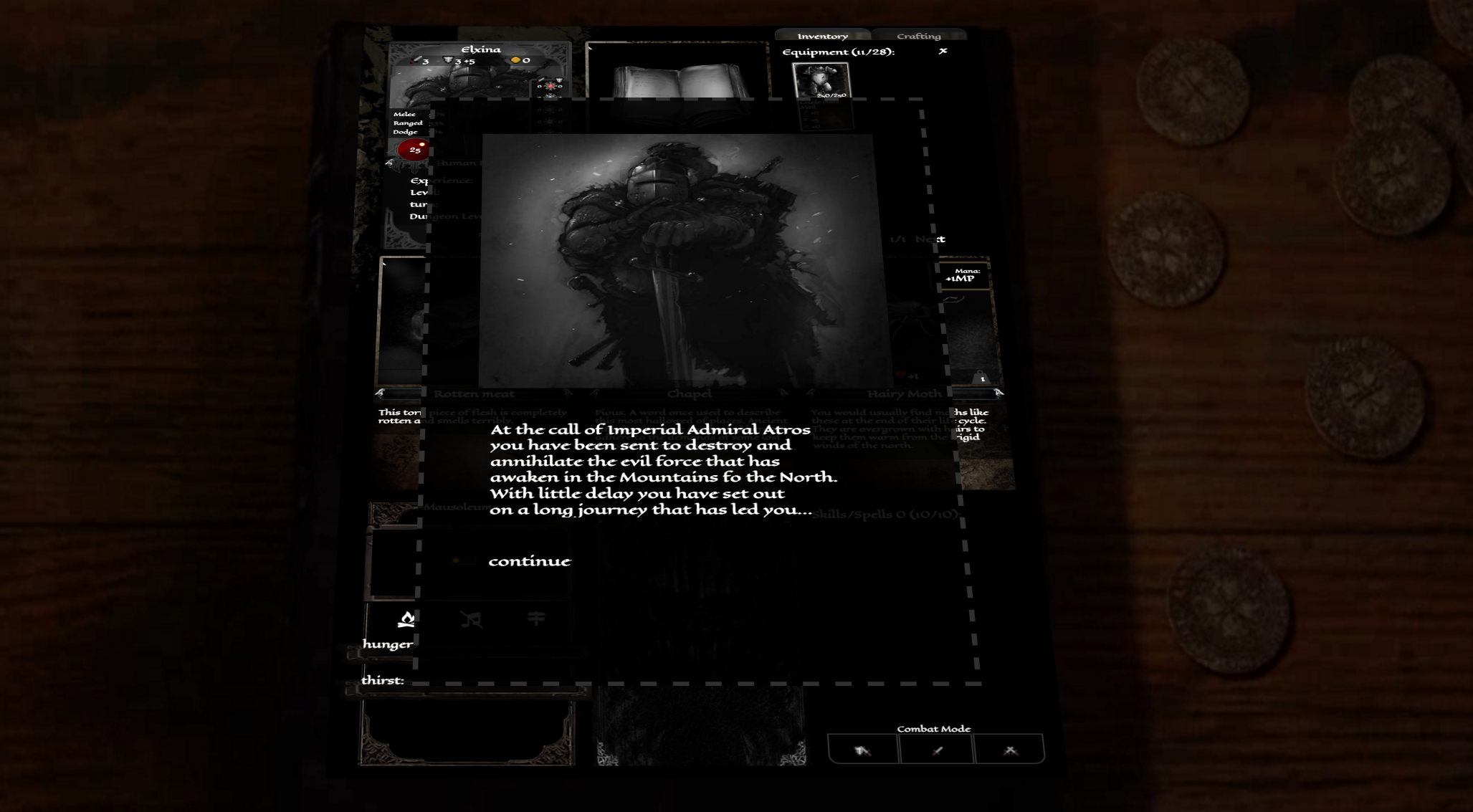 For Windows users with resolution less than 1300x780 the mobile port is still downloadable via itch.io (marked as low res version). We have added few layout changes to allow Desktop users to get easily access all the necessary information. Both Desktop and Mobile clients maintain the same functionality while offering different user interface.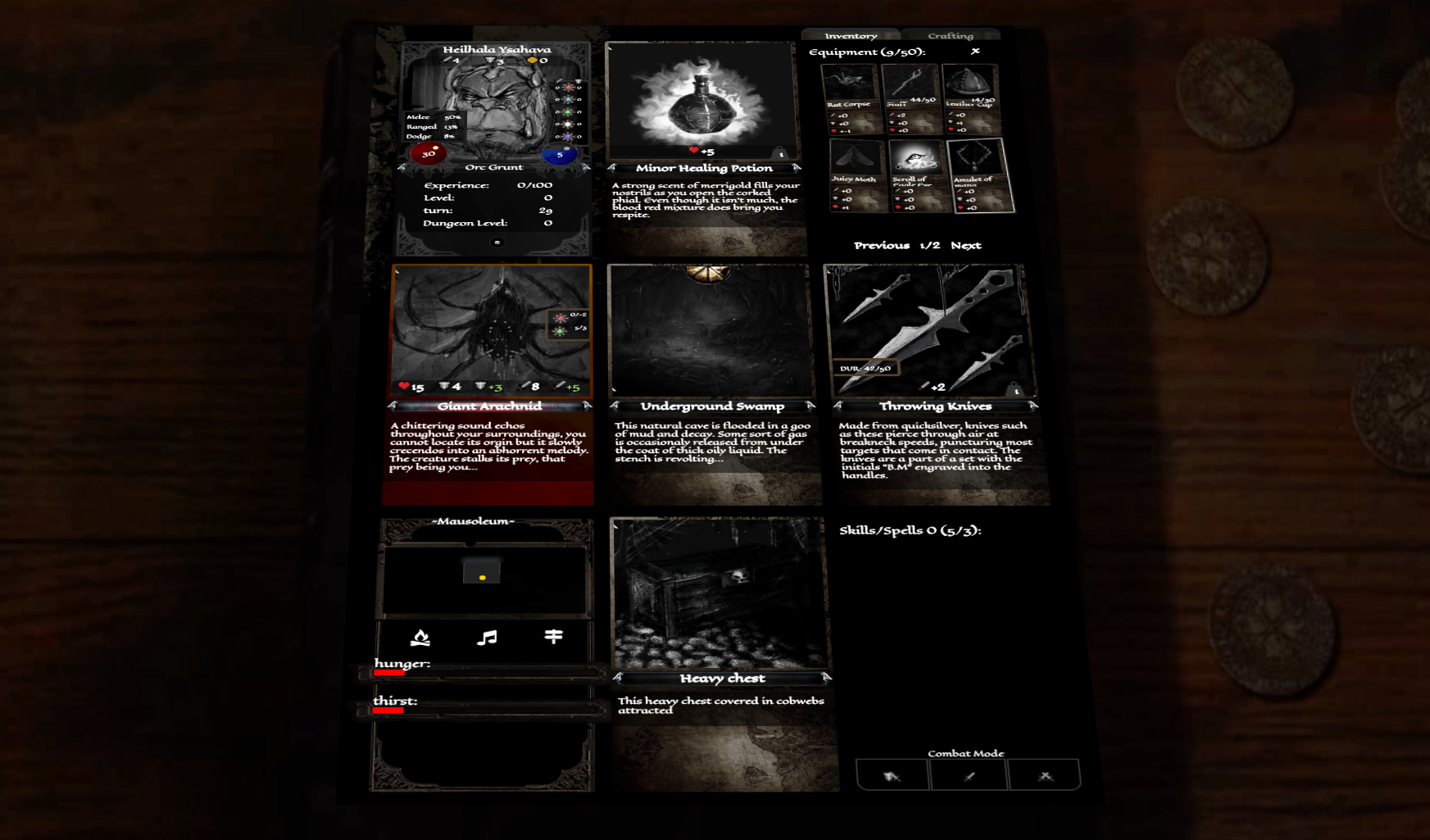 We have added new Quests, Crafting recipes, Item Types and we have completely re-worked our inventory logic. You can now delve into the mechanics a little by exploring the stats of each character class and reading up on the overall game logic as we have been publishing the Game Guide and improving the project website: www.ethernalis.com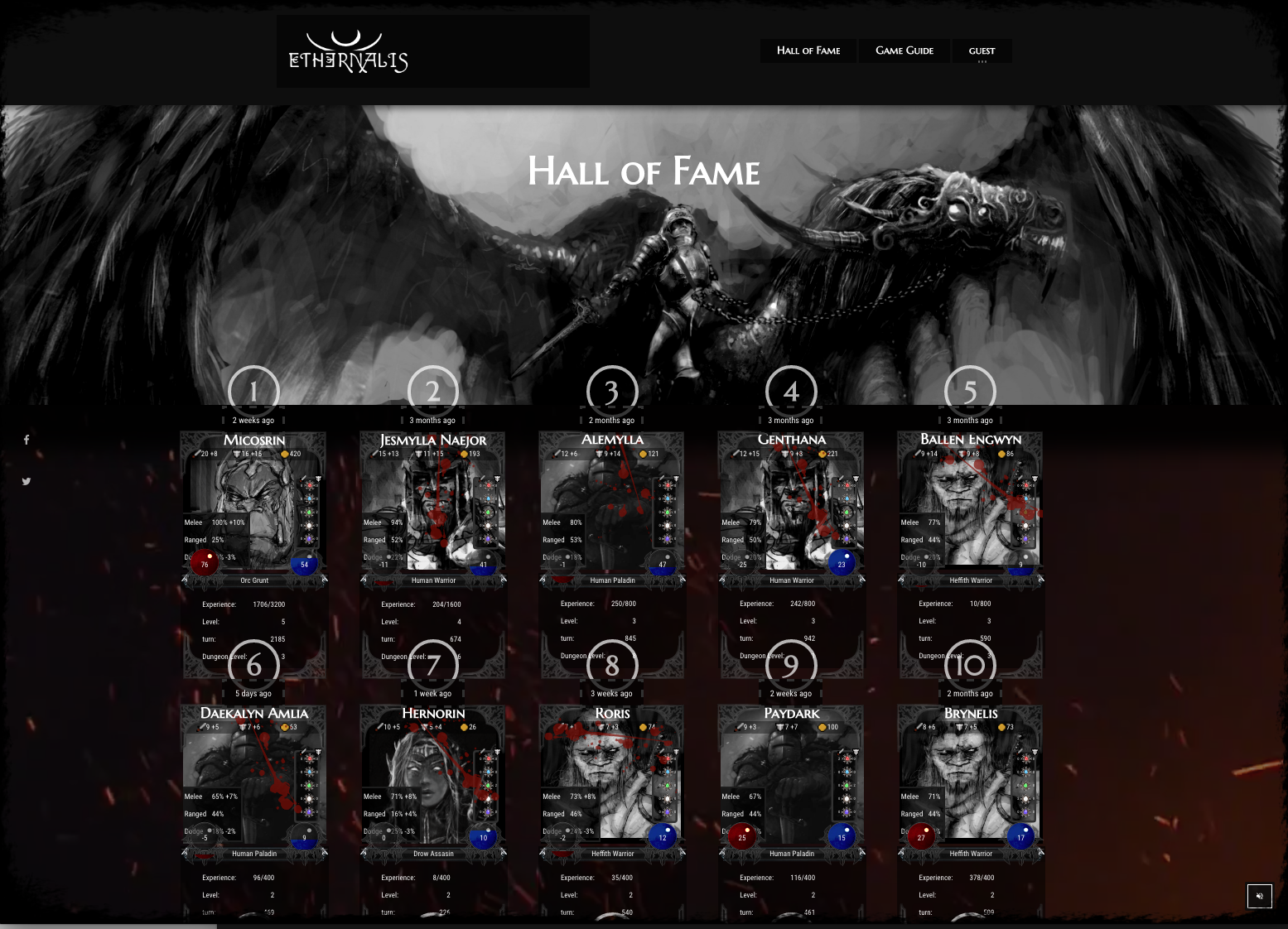 We have also made additional improvements to our cross-platform Hall-of-Fame so that you can taunt your achievements over the head of your fallen friends o/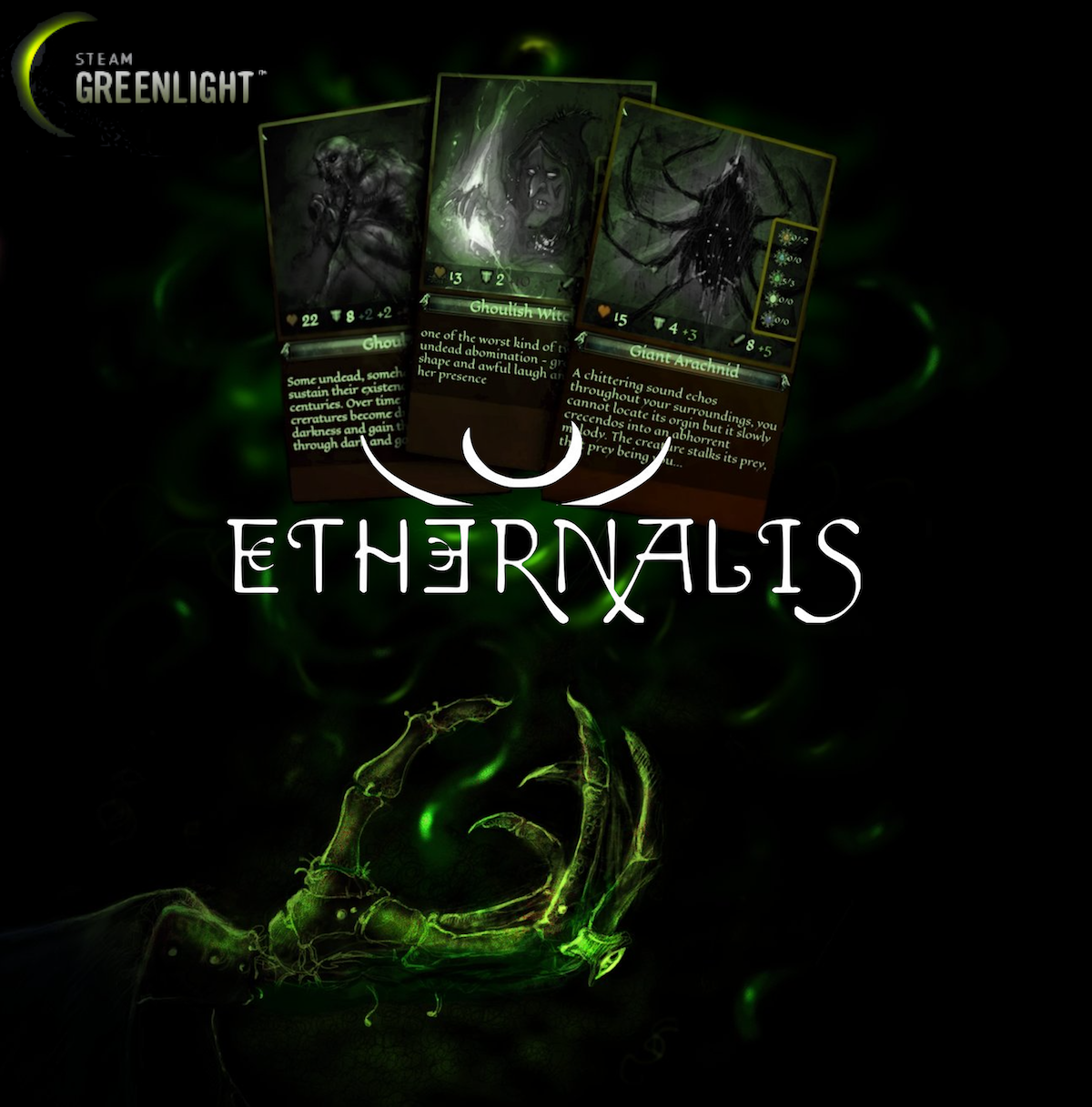 Finally, we're off to work hard on getting our Alpha green-lit on Steam and we would like to invite you all to vote for Ethernalis here: Steamcommunity.com
Thanks for checking in,
Fly Safe o7