I made some minor layout changes to the first Metro level. I opened up the top more for added platforms and created a pathway through the lower building for another travel path.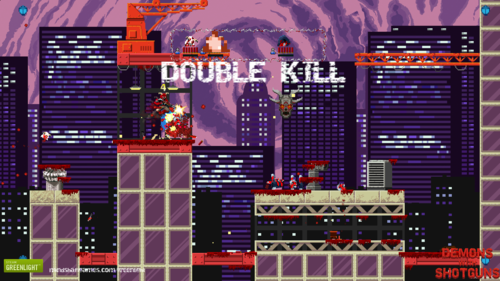 The sky also rotates, giving the scene a very ominous presence, and makes the scene feel much less static.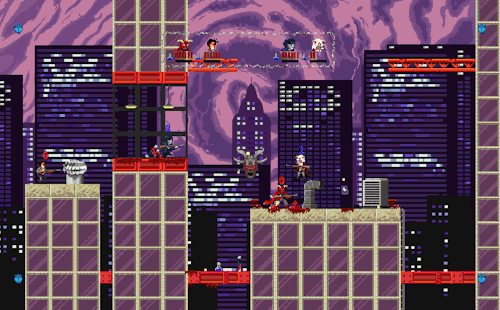 The sky is split up into three layers, each rotating at different speeds.
We also changed the shotgun sprite. It was originally modeled after a double barrell shotgun, but I decided to take a more modern, tactical approach with it. It's not modeled after a Mossberg 500 Pistol Grip.
I've also been trying to find ways to phase out the HUD, as it seems like most players don't bother looking at it much when playing, and it actually ends blocking parts of the level. However, it does hold vital information that the player needs to know, such as how much ammo they have left.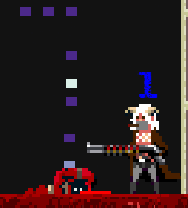 I decided to take a more diegetic approach with this and have the shotgun sprite have mounted shotgun shells on the side, which also indicates how much ammo they have left. The player is always looking at their character, so they should immediately know when they're out of ammo; the old double barrel shotgun sprite would change to a cracked open frame when out of ammo, but I don't think it was visually significant enough.
Finally, we started experimenting with different soul sprites. This is our top contender right now.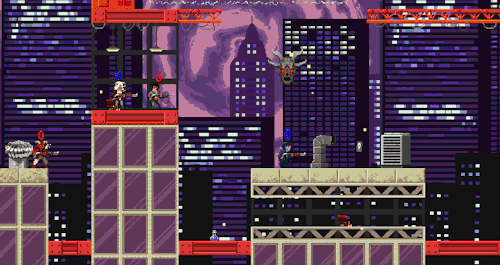 I also changed the simulation space of the particle effect from local to world so that it has a nice trailing behind effect now. I think it looks great With those last little polishes in place, we're ready for PAX East! We'll be at booth 11168, so please come by and check out the game if you're attending!