Hi there,
in the two months since the release of Patterna on Steam, I have published multiple updates to the game with exciting new features!
New Level Generators!
One of my favorite additions are some more level generators (and some variations on the old ones). The new level layouts are less regular than the existing ones, have a look:
Besides these truly new layouts (there are many more in the game!), the game can now also automatically generate variants of the existing layouts by intelligently selecting edges and changing their directions. Take a look:
More Music!
The last update added two new pieces of music to the soundtrack. If you have played Patterna, you know that each piece must come with its own set of sound effects (and so they do!). You probably also know that the soundtrack is absolutely lovely, and you should thus pay the composer, Alex Cottrell, a visit on his Bandcamp page.
Preliminary Marking Mode!
What a mouthful. Anyway, onto the point: Playing Patterna can get very daunting sometimes (that's part of the point of the game), and it is often helpful to be able to visualize some of the possibilities to classify nodes and see how they'd affect the game board. This is what 'preliminary marking mode' is for. Hit Tab to switch it on/off; now clicks on nodes will only partially change the node (see picture below) and update the numbers to simulate what it would be like if you classified the nodes like this. Hitting Tab switches back to the normal mode, but keeps your markings.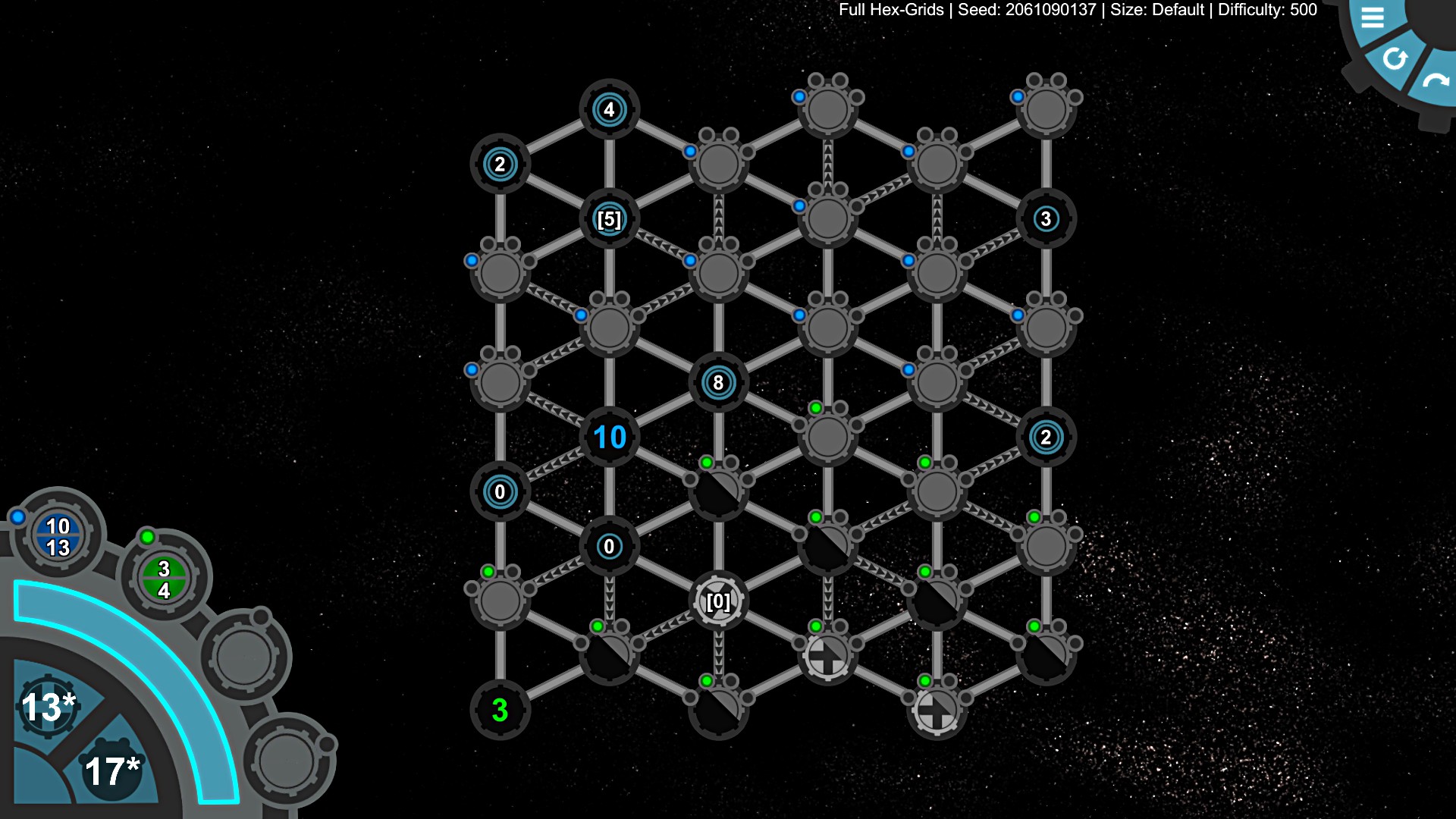 New Languages!
The game is now available in German and Russian.
New Tutorial!
One part that I wasn't fully satisfied with when the game launched was its tutorial. I fixed that. The new tutorial is more integrated with the game, introduces the concepts more carefully and is generally just better. Give it a spin :)


I hope you give the game a shot or revisit it, if only to hear the beautiful new pieces in the soundtrack.
Best,
Sebastian