I'm planning to release Patent Blaster in less than two weeks' time, so it's high time the game sprouted a website: patent-blaster.com.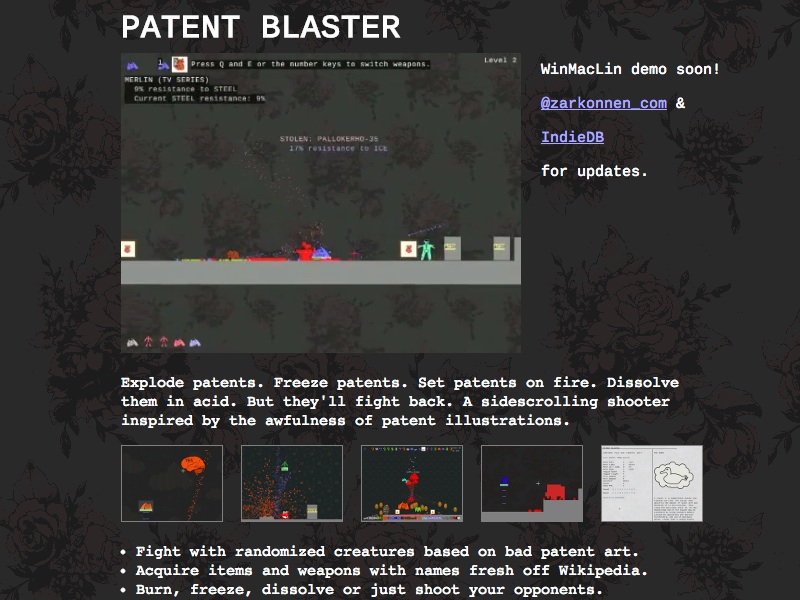 The site will obviously host the demos and the store, and I've also made a press area that will get updated with stuff as it becomes available.
The game itself is done except for a near-endless cycle of small adjustments and balancing. The latest thing I put in is that the creatures' point bars are now hidden until they're actually hurt, which makes the game look much cleaner: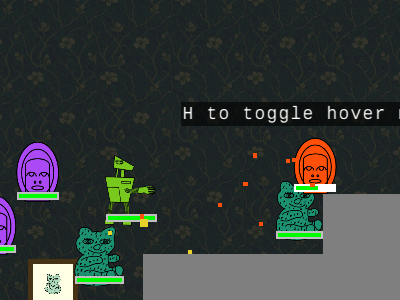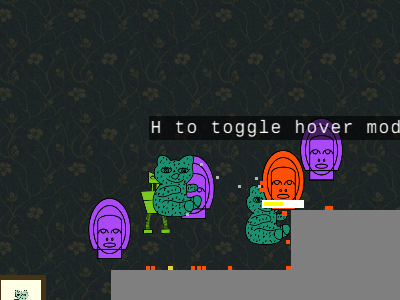 The main thing remaining is to get the game into the hands of lots of testers, especially ones who haven't seen the game before. It's so easy to not notice really obvious issues if you've been unconsciously navigating around them for weeks. Maybe the default controls are horrible to everyone but me? Maybe there's some important piece of information that's not spelled out anywhere? Maybe the game's just far too hard or too easy, or causes seizures in 50% of the population. That last one seems quite possible, actually. Multiple people I've shown the game to so far have said it feels like an acid trip.
And remember:

Hover-Elephant
watches you sleep at night.