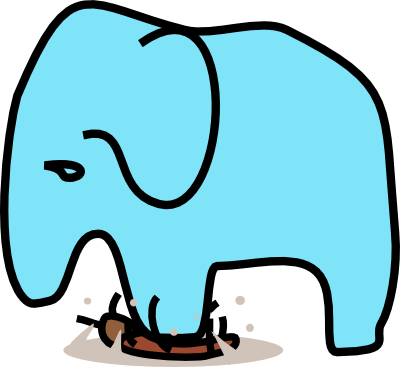 As with any software launch, some stuff slipped through with Patent Blaster one point zero, so I pushed out a bugfix update to fix them. Specifically, 1.0.1 addresses the following stuff:
Slightly prettier and better-behaved particles.
Swords are now attached at a creature's hand if it has one.
Improved physics stability.
Removed flesh-eating revenants and resurrecting revenants, as they were annoying.
Reduced chance of sound distortion.
Improved display of sticky particles.
Removed knockback flamethrowers, as they were useless.
You can enjoy the benefits of these changes by re-downloading the demo, or of you are in the elite club of Full Blasters of Patent, re-downloading from the link you received.
I'm also planning on a meatier content-containing update entitled The House Update. More info on that soon.
And remember:

Hover-Elephant voted yes on Proposition Murder.