Rexzilla 1.1 is finished and now available! If you've already bought the game, please update at your earliest convenience.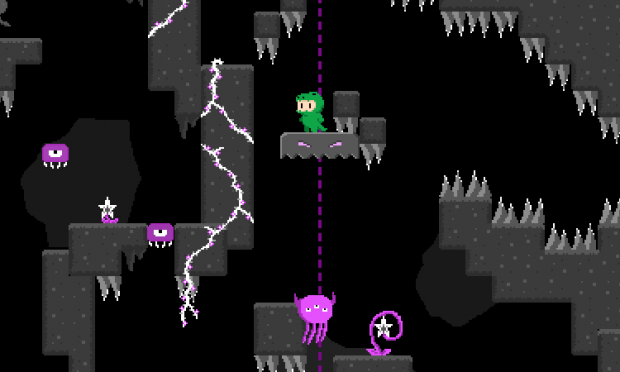 The new version includes the following changes:
- Z and F4 prompts added to title screen
- Hit boxes tweaked for sentries, bugs, and sentinels
- Decreased overall volume of BGM and SFX
- Fixed bug that makes two instances of Rex during intro sleep scene
- Fixed bug that prevents transformation into Rexzilla during intro scene
- Fixed 'spongy' blocks at final boss
- Slight mapping improvements in 3-3, 3-9, 4-6, 4-8, 4-9, 5-2, and 5-3
- Fixed press up prompt in endings
- Fixed connection to hidden ending
- Fixed a few typos in the instruction manual
NOTE: Before updating, I highly recommend you make a manual backup of your save game. To do this, locate the '_memory1.actsave' file in your Rexzilla folder (see screen below), then copy and paste it into a different location that you can recover from if necessary.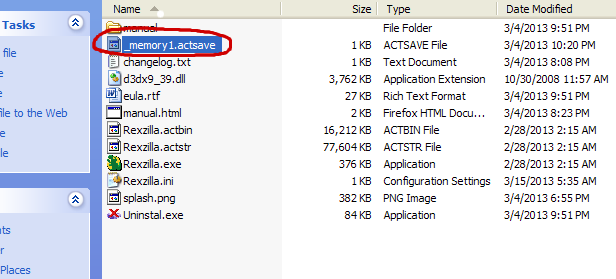 To update, simply run the new Rexzilla1.1.exe installer, and choose to install in the same folder that you originally installed in (by default, this should be C:\Program Files\Rexzilla). You may optionally install into a brand new folder if you'd like to keep both versions on your computer.
To obtain the new installer, follow the instructions below based on where you purchased the game:
Desura
Login to Desura
Navigate to the Rexzilla page (indiedb.com/games/rexzilla)
Locate and click the EXE Installer under Purchased Downloads on the right side of the page to begin the download
Indievania
Login to Indievania
Click on Game Downloads from the top right links
Locate and click on Rexzilla1.1.exe to begin the download
FastSpring (Orz Laboratory Shop)
You should have received an email from me containing a URL for a new download (check your Junk folder if it does not appear in your Inbox)
Follow the URL to claim a free download of the new version (you will unfortunately need to re-enter some information – I'm looking into other ways to handle this procedure so it's less work for you in the future)
Regardless of which method you bought the game, I am available to help with the update if you get stuck. You can contact me via the Contact page, Rexzilla's Desura/IndieDB page, or Twitter. I will try to respond to you within 24-48 hours.
NOTE: If you bought the game via FastSpring or Indievania on or since 18 March 2013, or from Desura on or since 19 March 2013, you are likely already running version 1.1, and don't need to update. To check, either view the Changelog.txt file, or look for the version number on the game's title screen.