Message: Priority One
Starfleet Command Headquarters
Planetary Sciences Division
- The Final Frontier, Version 1.05 -
---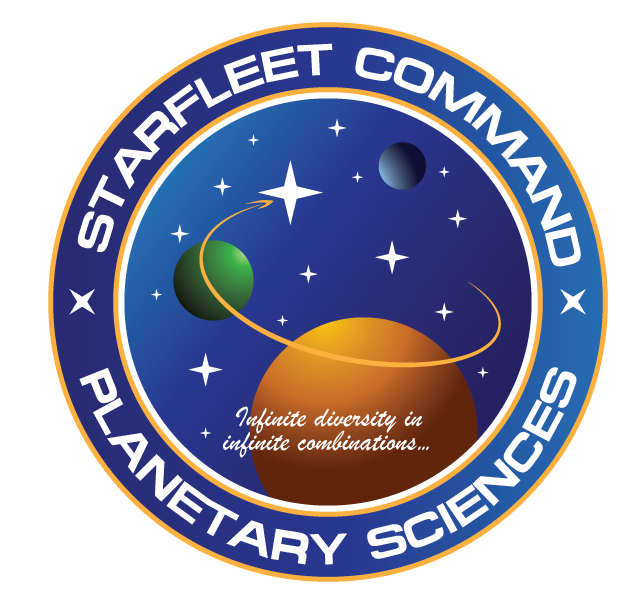 ---
Greetings all!
Your friendly dev Ambarenya here to give you an update to our mod!
Many of you recall that at the end of last year, the Stellar Parallax team released Star Trek: Armada III - The Final Frontier v1.0, an update to our mod jam-packed with detailed models of both old-time favorites and never-before-seen ships, an extensively tested and nuanced AI and balance system, custom UI and research, particles and effects, a plethora of new maps, and arguably the most detailed and diverse planetary system in Sins of a Solar Empire modding history. We've been working on and off since then, taking some time for other projects and real life (and in my case, a relationship), but now, with a renewed effort and a bright vision, we are finally able to bring you an update to our pride and joy.
The Final Frontier v1.05 is an incremental update, designed to transitionally address the issues (both big and small) that you, the player base, have highlighted while playing the mod. With your bug reports (and we thank you for taking the time to let us know your thoughts and experiences!), we compiled a list of nagging problems and methodically addressed them one by one in an effort to bring you a better Trek gaming experience.
The Final Frontier v1.05 can be downloaded >>HERE<<.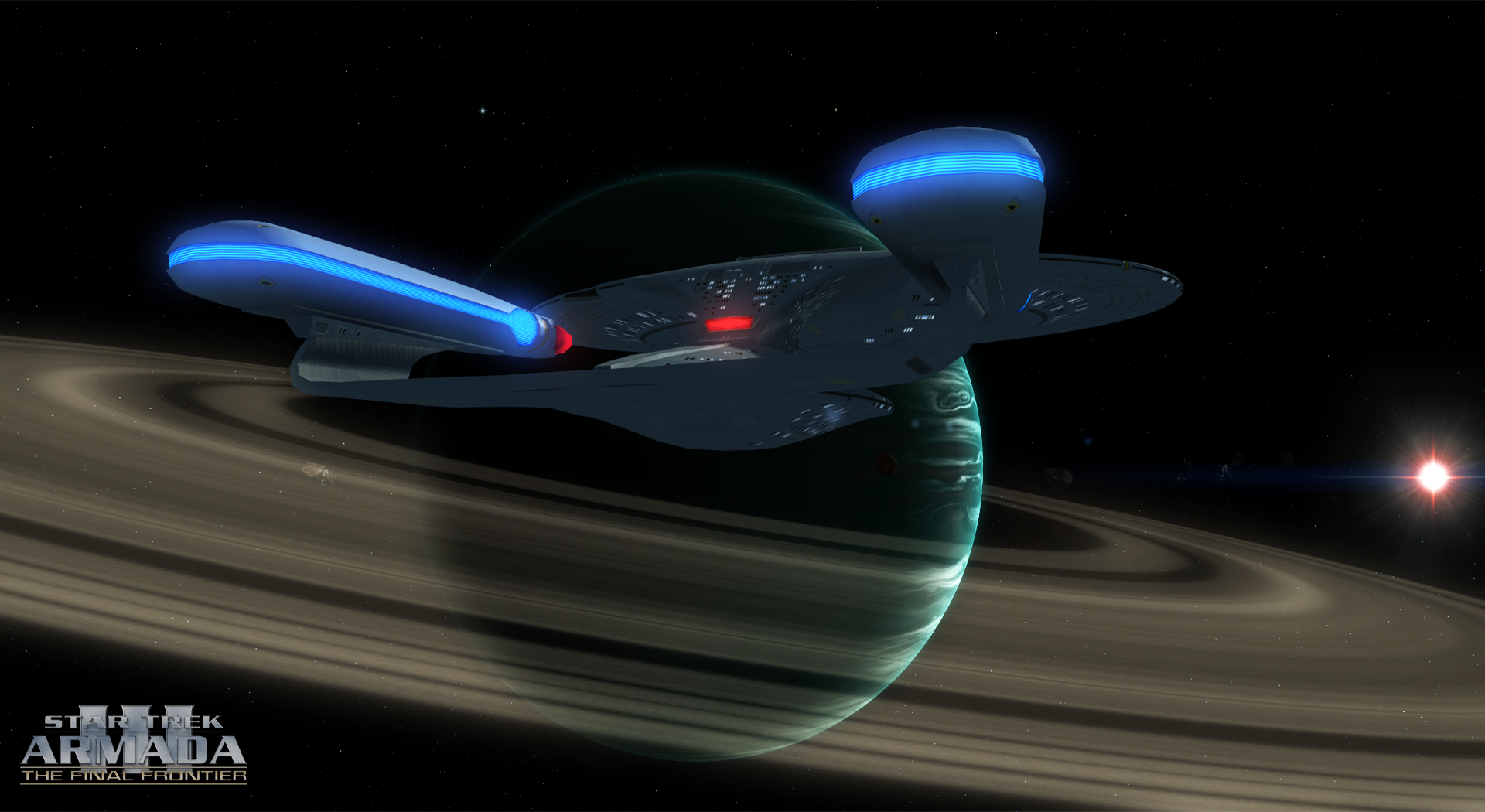 Now, a bit about what we've addressed in the patch.
One of the major issues that was highlighted in version 1.0 of The Final Frontier was the stuttering and crashing in large single and multiplayer games. We have investigated this issue and determined the cause to be primarily the sheer number of gravity wells the game has to load for these large maps at any one time (to which I take responsibility for perhaps being too zealous in my quest for diversity and detail!). It is important to remember that when we began crafting the Final Frontier, we sought to truly stretch the engine to the limit with the number of gravity wells and assets crammed into the game. We believe that with 1.0, we found that limit. Using this knowledge, we now endeavor to revise the planetary system reduce the number of "empty" wells (nebulae, derelicts, blockades, etc) that strain the engine beyond its limits, while still retaining the ideas behind them. This was temporarily addressed in v1.05 by replacing most of the derelicts, unused space junks, and blockades, with either Deep Space Sectors or Starship Graveyards, taking what was some 70+ gravity wells and reducing them down to less than a dozen. Ultimately, we hope to replace these temporary wells with a better setup by the time we release v1.1 ET later this year (more on this to come).
Another major concern was updating Armada III to reflect the changes made to Sins of a Solar Empire since the release of The Final Frontier v1.0 back in December. A few changes to the base Sins game have occurred since then, so I am pleased to announce that these revisions (in particular the update to SOASE:R 1.9) have been fully integrated in TFF v1.05, making the mod run much smoother than before. Please also remember that v1.87 of Sins removed the need for Large Address Aware (LAA), so please do not use this anymore, as it may cause problems.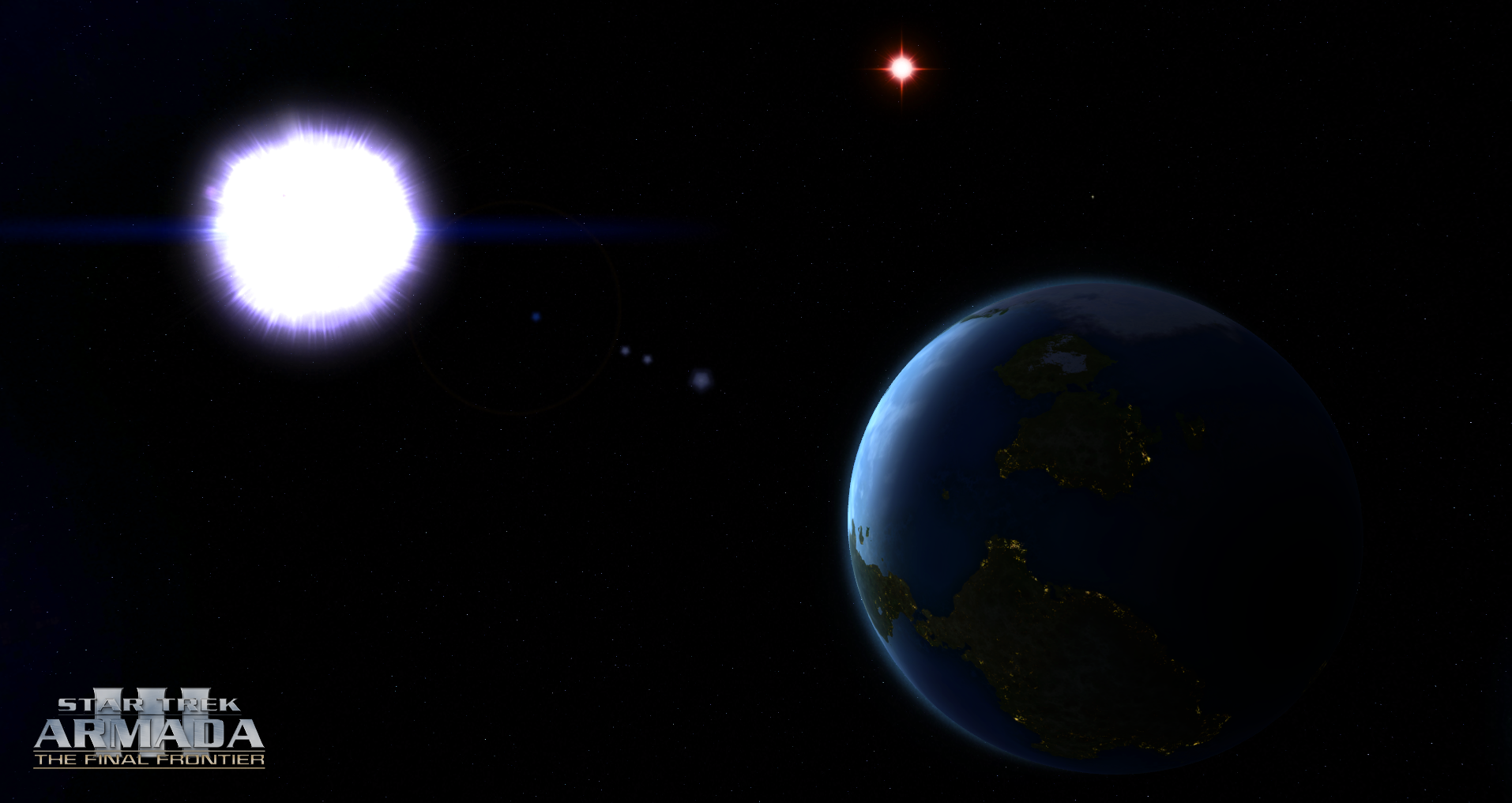 I recall that some players were itching to find the elusive Connie-refit, but were disappointed by its extreme rarity. This vessel will now show up with a slightly greater frequency in the temporary Starship Graveyards in v1.05. This setup will be changed for TFF 1.1 ET (most likely restoring them to their location in 23rd Century Sites of Battle and perhaps one other locale, but this is still tentative atm). Regardless, you will now find the Connie a little bit more reliably in the game and can marvel at her beauty should you find her in your travels.

Many of the other changes in TFF v1.05 are minor (such as a number of button, string, icon, and code fixes which can be found in the Readme included in the download), but they nevertheless help to polish our mod even further. Please keep reporting these small errors if you come across them, we enjoy reading your reports and watching your vids! These insights help make our mod ever more immersive.

Some of you may have seen small rumors (and a few mysterious, unlabeled pictures ;p) of TFF 1.1 ET floating around here and on the main page, we will post up a dedicated news post in a week or two regarding the details of this major update, as well as setting a release date. Please stay tuned for more info.
Finally, further information on Star Trek: Armada III - Nemesis, an equally compelling multiplayer-focused branch of the mod is forthcoming, and will be posted periodically alongside The Final Frontier 1.1 ET updates. We hope you'll enjoy this new, exciting addition to the Armada III family!
This is Ambarenya, signing out.
---
P.S.
Take a look at the first community match of 1.05 played by some of the devs and community! If you like the content, feel free to follow GB Gaming's Twitch Channel (and their youtube too!)
☧