Online Update
We've just released our 4th update for Metagalactic Blitz! Since our last update here, we've made quite a bit of progress.
Content
The biggest addition is our new arena, Cyber City. This arena turns the game into a tug-of-war type conflict, where you push the centerline to the other player's edge to take a stock.
As of patch 0.6, we've also added some online functionality. Starfield Station used to be the only map playable online, but now we've added the rest as well! (Including Cyber City).
Utility
In a ranked match, the map will be chosen randomly. If either played unchecks the Hazards box at the top, then you will play a no-hazards version of the map.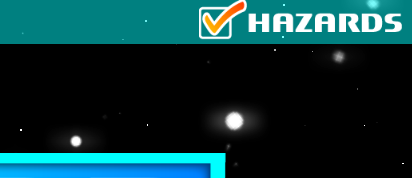 If you're in a casual match (invited a friend or gave out a lobby code), The host gets to pick the map and adjust options.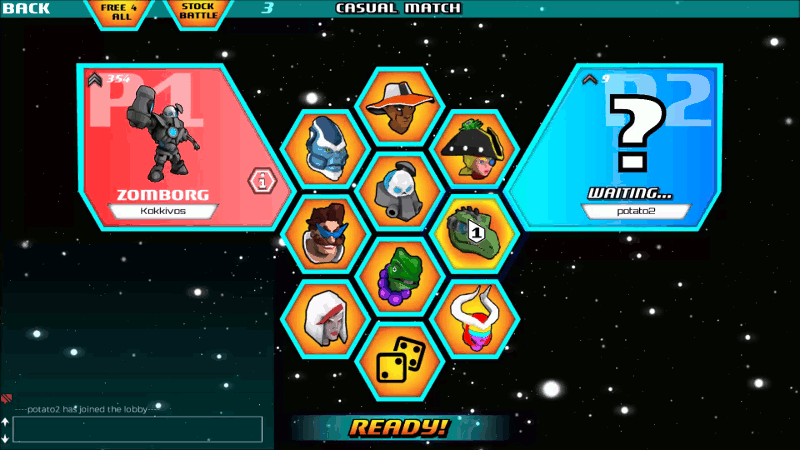 We also added details about online ranks to the GUI. Click your badge icon to make it pop up.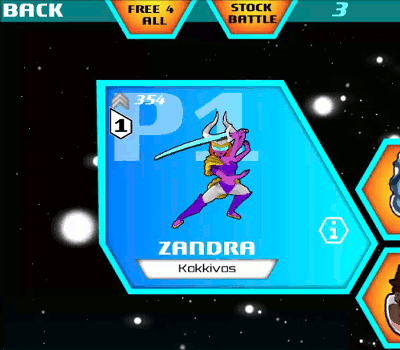 Balance
We're always tweaking our characters to make each one viable in their own way, as well as adding fun details when we think of them. Here's one such detail, Max is now able to interact with his own bubbles by using his melee attack to send them flying: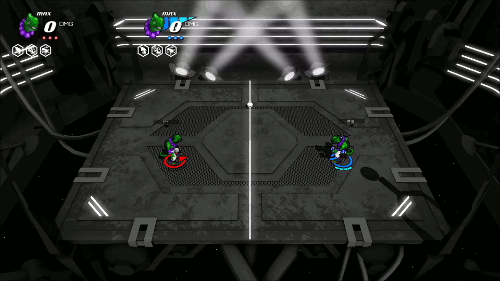 I'm sure a myriad of uses will be found for this, like mixups and distractions, but in reality I'm guessing it will be used mostly for tilting purposes.
Zandra got the nerfhammer this patch, as she can no longer infinite combo with her pull/stun/whirlwind/stun/repeat. Her cooldowns have been increased enough to give people a fair chance to get out. You can still certainly do a single combo using one of each ability, but can't lead into a second set. (She is still one of the stronger in the roster, but this will helps close the gap).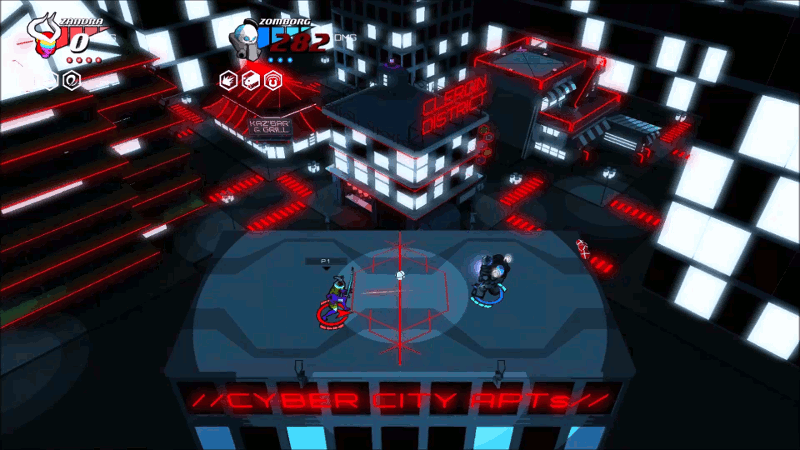 So far we're still on track with our Development Timeline, with our full release coming in November. Now is a good time to jump on board and try out the game! Talk to us in the comments here, on the Steam Forums, or on our Discord.