Recent Happenings
Hey everybody!
We hope you've been enjoying your time thus far playing Into the Stars. All the feedback we've received is greatly appreciated and are working hard to improve the game. Here's a quick update on some recent happenings and what you can expect in the near future.
GAMESCOM
Two weeks ago we traveled to Cologne, Germany with our publisher Iceberg Interactive to share the game with the European community. As a small, upstart team it was amazing to have presence at one of (if not the) biggest consumer games shows in the world. Several of you stopped by the booth and we had a blast chatting about the game and where it's headed.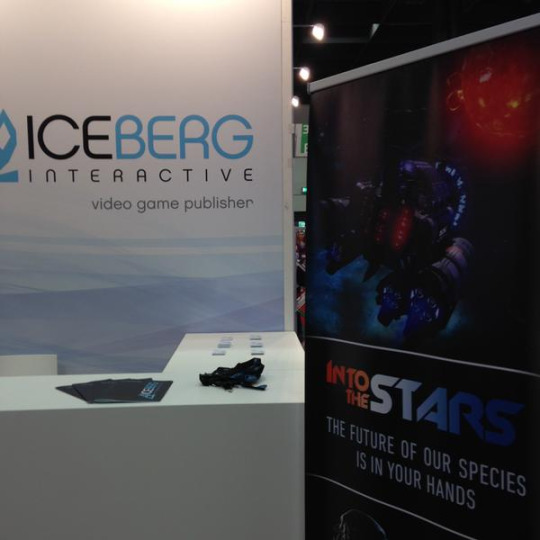 LATEST PATCH
Last week we released a smaller patch (v0.03) that focused on improving compatibility and performance of the UI, while also cleaning up some lingering issues. Check out the notes below for further details!
v0.03 Changelist notes:
UI compatibility and performance update
Removed all text highlighting from UI screens (yay!)
Support for manual entry of resources in main menu. (A much requested feature from all the feedback)
Shuttle Mission UI now shows a reward category to help give players a better idea of reward
Hints on Skorn enemy ships to help show their shield and weapon frequency
Shield colors show on outside "arms"
Weapon frequency color shown on the center "eye"
Sound and VO bug fixes
Bug fix for found shield module (now properly updates damage absorption)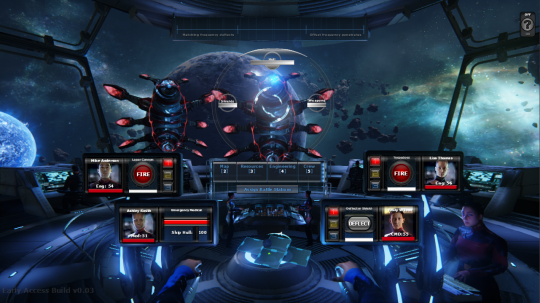 We hope these fixes will help those users who were experiencing issues with UI and improve the general game experience!
WHAT'S NEXT?
First, we've added a Visual Roadmap on Trello that allows you to see where the game is headed. This page will be updated all the time as we shift our focus between areas of need. It is by no means a complete list of features, but it does detail what's on the horizon for Into the Stars:
Next up is PAX Prime in Seattle where we'll be joining Indie MEGABOOTHto show off the latest version of the game. If you're at the show, be sure to stop by and say hello!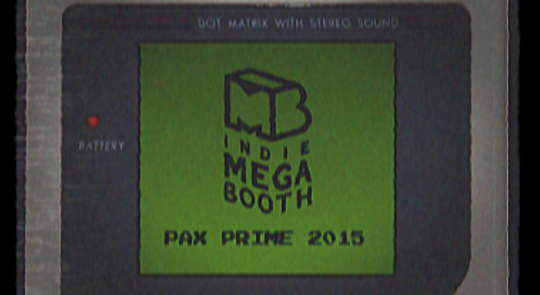 As always, thank you for supporting our small crew and for sharing your feedback during this Early Access period!
- The Fugitive Team