Humble
The game is now also available via the Humble Store Widget!
www.lastknightthegame.com
With the Green Man Gaming store, where it has also gone live recently, is it then available on 4 Platforms! Amazon is still taking it's time, it is currently in QA over there. I hope it goes live there soon as well. By far the biggest platform is of course Steam where the game still needs lots of votes to get through that Greenlight system: Steamcommunity.com
I know a lot of people prefer their games on Steam and because of that I like to mention again that everyone will get a Steam key when it makes it on the Steam shop no matter where you bought the game. In the meantime you can also get the game in your Steam library by adding it with the Add Game feature of Steam.
Lets Play Preview
Before I get to the dirty details of the patch progress here is a fun Preview video by MetalCanyon you should check out:
Patch
The patch I'm currently working on is mostly about fixing issues and tweaking things. Almost all things on my list I have fixed now but it still needs testing and I still need to tweak the end boss.
I also set the castle on fire for the patch!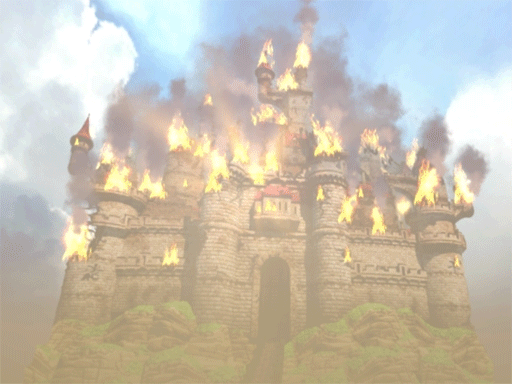 It was rather tricky to get it look right but naturally it was also fun to play with fire.
It has been mentioned by a lot of people now that the end boss is pretty hard to handle, especially when you are not sure about his weakness. I'm not really making him easier but there are some bigger changes planned which are: That after doing the fire breath it will do a cough with some smoke which should then underline his weakness. The environment will be made easier and in return the mother dragon will get 5 health instead of 3 which should then make the fight longer but not harder. The biggest issue fixed is the stuck bug, it was happening very rare but when it happened it was also very annoying. You basically are not moving forward anymore but the animations are still playing. There was also a bigger bug with the quests. When having several quests for one character and you finish a older quest it could happen that a quest gets overwritten through rearrangement.
I also like to tweak the distance values for the different awards in the Knightmare levels. If you have suggestions which of those are too hard let me know. Btw, one gong sound there means silver award whole 2 gong sounds mean gold award.
Here is the change notes list of what I have done now:
- Added a better quests screen for finishing and receiving quests
- Added a quests list screen that shows all the finished quests for each character
- Added burning castle
- Added all world mutator names to the locked graphics
- Added more feedback to the menus

- Fixed rare stuck bug where the player won't move forward anymore
- Fixed Ghost Rider knocking over banners.
- Fixed horse hair in the story screens getting replaced with wrong material
- Fixed Story choices getting possible skipped when using gamepad B button
- Fixed rare issue where Esc in a Story scene is closing the game
- Fixed diamond bridge gets accomplished in Stats when golden bridge passed
- Fixed "6 power ups" quest not working with display
- Fixed score not always calculating right
- Fixed some minor issues with the power ups screen
- Fixed all gold awards reward and all silver awards reward not unlocking
- Fixed nasty issue that could make things glitch out through too much input that gets still received on pause
- Fixed streaming texture issue for King character deaths
- Fixed quests drops getting very rare after having finished a lot
- Fixed Fallen Heroes screen characters textures streaming issue
- Fixed that Esc in Fallen Heroes screen is not exiting it properly
- Fixed rare double bat ragdoll on death of player and rare double banner ragdoll on knock over

- Tweaked ca distance value for golden and diamond bridge and made them les far away for knight endless
- Tweaked "no coins left behind" quest distance value
- Tweaked ch.4 lvl.3 made it a bit harder
- Tweaked ch.3 lvl.1 added mines before cave entrance
- Tweaked ch.5 lvl.2 got rid of annoying coin ball
- Tweaked ch.5 lvl.3 got rid of out of place Bucket behind end flag
Much thanks goes to the dedicated players who reported in a good amount of bugs and glitches! If you encountered any bugs that are not on the list please let me know. I will also let some testers play a patch version prior to the release of the final patch. If you like to help me out with this as well just drop me a line and I send you that work in progress patch version too. If you are a player who had problems with saving and you had to set it to start with administrator rights to make it work please let me know. I still have only one reporting it in and I still don't know why it is happening for him.
While fixing the Fallen Heroes issues I played a bit much with gravity in there which resulted also in knights in space: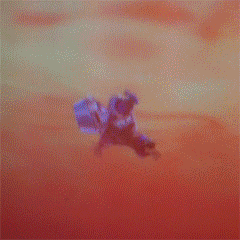 If you are curious I have also posted more experiments on Twitter/Vine: Twitter.com