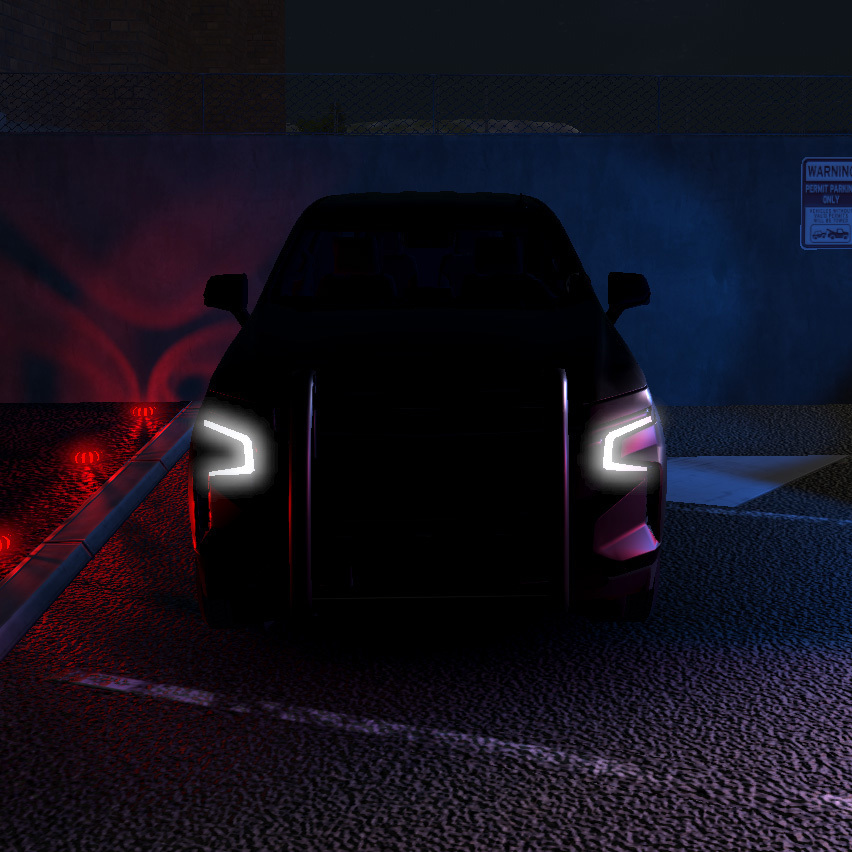 Hello all,

Updated Roadmap (May to September 2021)
We have updated and overhauled our roadmap for the coming months, and are excited to share it with you today!

As you will know, we ran into some issues with the previous update and released it a little later than expected. Because of this, we've had to reorganise the roadmap. Once again we thank you for your patience and support while we have been and continue to work on the new map, and we hope you enjoy today's roadmap reveal!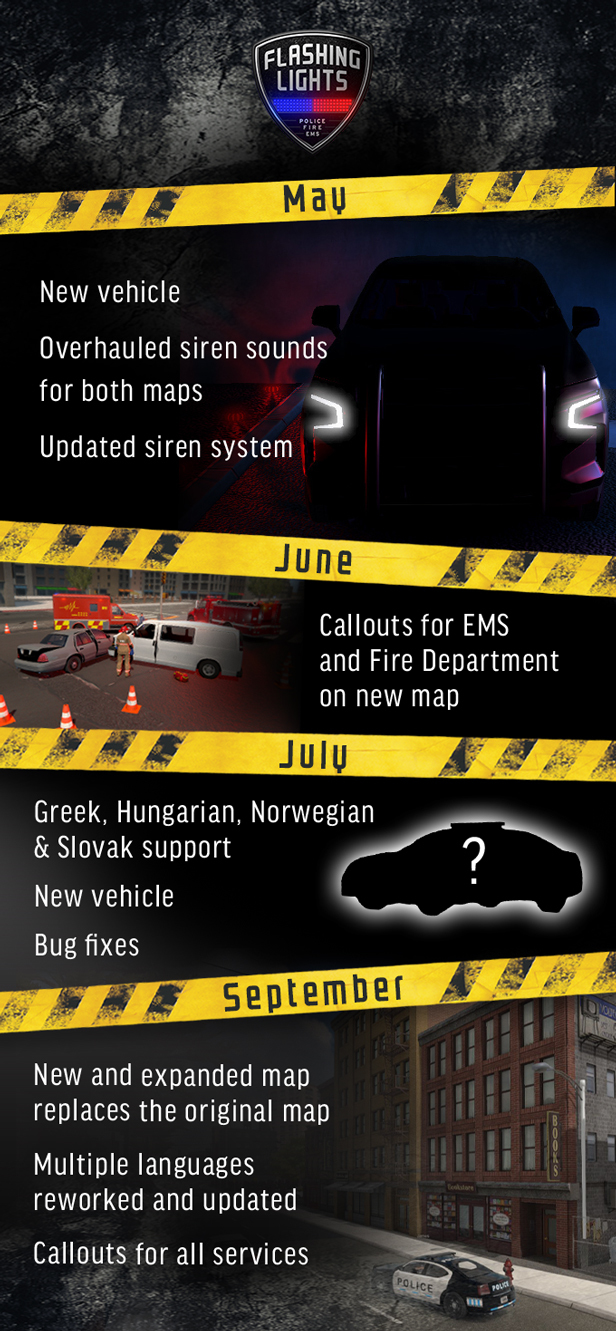 May

In May we'll be adding a new vehicle which will be playable for all departments! We're also overhauling the siren sound effects for both maps based on your feedback. In addition we are updating the siren system, making it easier to use.

June

In June we will be porting lots of the existing EMS and fire department callouts from the original map to the new map.

July

This update will be focused on bug fixes, but will also introduce Greek, Hungarian, Norwegian and Slovak support. Plus, another new vehicle - we'll let you guess which vehicle it is...

Please note that following this update we will be returning to bi-monthly updates.

September

In September the new and expanded map will replace the original map, multiple languages will be reworked and updated and there will be callouts for all three departments added to the new map.


There's plenty more to come too following the September update. In early June we will be sharing a little more with you for our plans for new content following the September update, so keep your eyes peeled for that!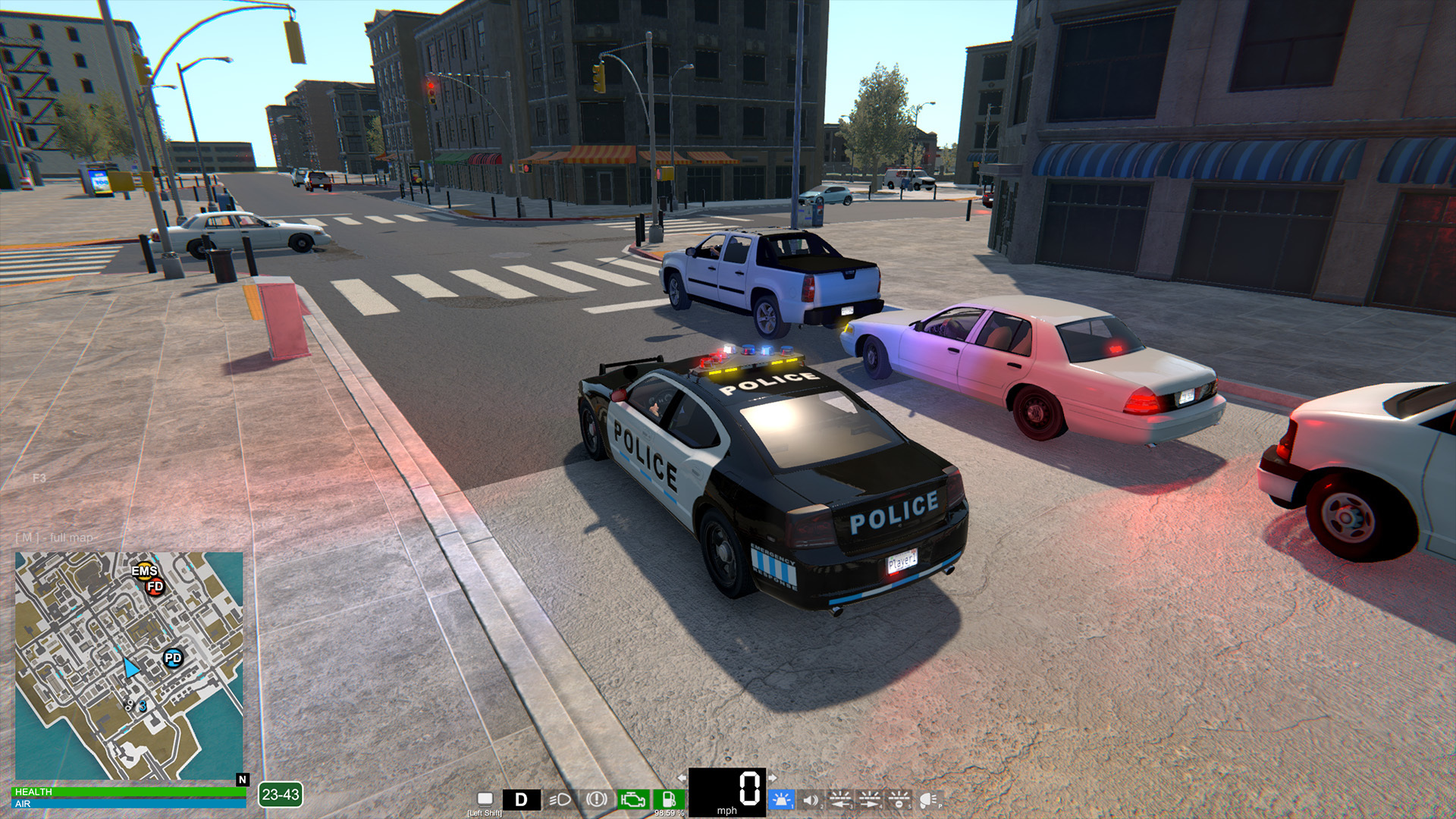 13 May 2021 Patch
We've also released a hotfix for the previous update which fixes a bunch issues.

Fixes
- AI traffic could get stuck on intersections and not move when traffic lights were green
- AI traffic could steer into objects on the side of the road or turn around right after spawn
- AI traffic didn't react to sirens as they used to in old map
- AI traffic stopped and got stuck when the player beeped their horn
- Mission CAD could run into issues if used in first person
- CAD active cards didn't show joined player IDs
- Missions clear before arrival in multiplayer for client players when host did not accept the same call
- CAD active card still displayed player IDs after they had left the server, leading to never ending callouts
- Fixed an issue where calling EMS transport would not remove unconscious/deceased pedestrians/suspects for client players
- Fixed an issue with pedestrians/suspects teleporting from last position for multiplayer client players when using Grab
- Floating street lights adjusted in 9 locations
- Fixed an error when putting away fire hose
- Occlusion culling and NPC navigation re-baked due to street props position fixes