Hello everyone, we're back again with another update for ROTR development.
In this update we will showcase the second part of GLA structure updates.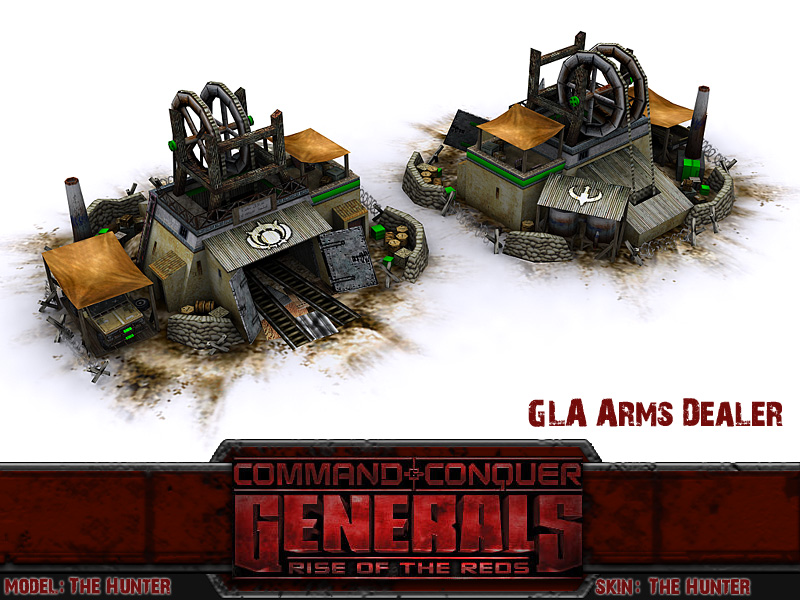 Continuing with our improvement of the GLA tunnel models, the Arms Dealer now invokes the appearance of a more permanent facility thanks to its walled base and the elevator superstructure on top of it.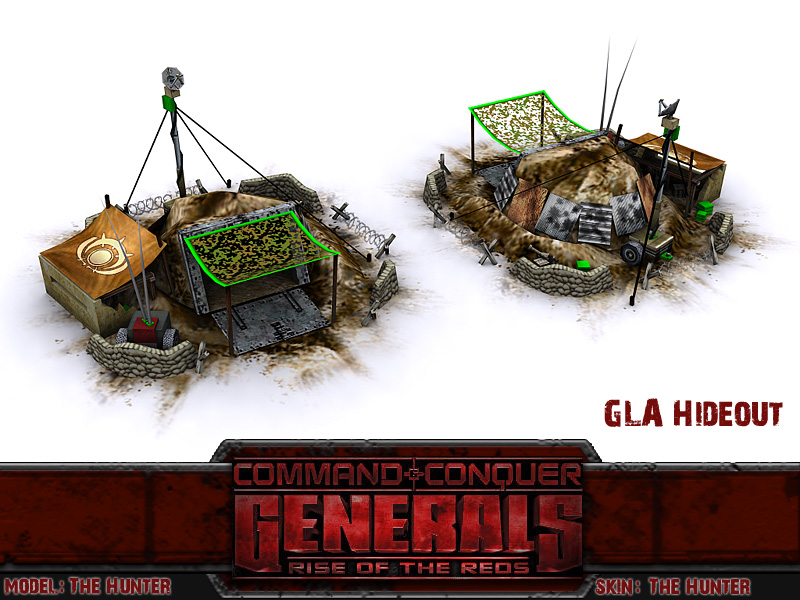 The humble Hideout also looks more interesting now after we added some communications equipment and a camouflage net above the entrace. Keep in mind that these changes are strictly visual, as the GLA's access to the minimap and General Powers is still their Mobile Command Truck.

The previous two and these two new structures are now availible in the latest test build here. (remember that you need a forum account to access this)

As always, we would like to remind all of you out there that there will be another 1.851 test build live stream on this Sunday:

Also, in case you missed our last stream, you can check it out on our Youtube channel here.