Patch 1.12 has been released. Thi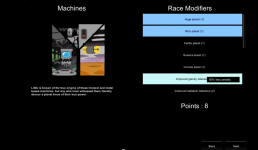 s patch adds the next row of technologies to the technology tree. We have officially announced the start date of our Kickstarter campaign to begin on October 1, 2014. We had a booth at The Boston Festival of Indie Games on September 13 and had a chance to meet and hang out with a bunch of great gamers, developers, and members of the gaming media. If you got a chance to check us out at Boston FIG thanks for coming by and making us feel welcome in your State and Country, it was an amazing experience. We also have uploaded the trailer that we showcased at Boston FIG.
We still have sign-ups available through our website if you are interested in getting in on the alpha testing phases of NCG-19: Gravitus. Our game will be officially moving into the beta phase of development on October 1st, 2014 to coincide with the launch of both our Steam Green Light and Kickstarter campaigns.

Improved combat balance – corrected an error that stopped colony defence weapons from firing in certain cases. Fixed behaviour of missile weapons to correctly reflect other defensive penalties.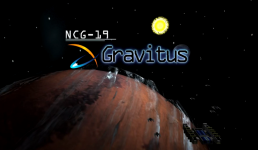 Updated some older ship models – The Terran Scout Ship and the Terran Colony Ship models have been replaced with new properly skinned versions. [new title screen]
Improved title screen graphics – The new ship models for the Terran technology tree are being used on the main title screen.
Cleaned up parts of ship designer window – Fixed some of the text clipping issues in the ship design window and re-arranged some interface components to improve screen usage.
Added race concept images to race creation – When a user is creating a new alien race various concept suggestion images are displayed to help suggest possible thematic for a players race.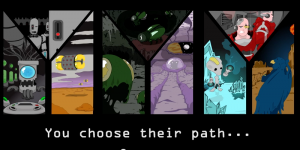 Added updated version of main sound track – Our sound designer has cleaned up and improved the main title track of NCG-19: Gravitus
Significant lag correction fixes – We have started to replace the older server communication system with our new streaming data model system that dramatically improves game performance.